The Power of Collaborative Learning Methods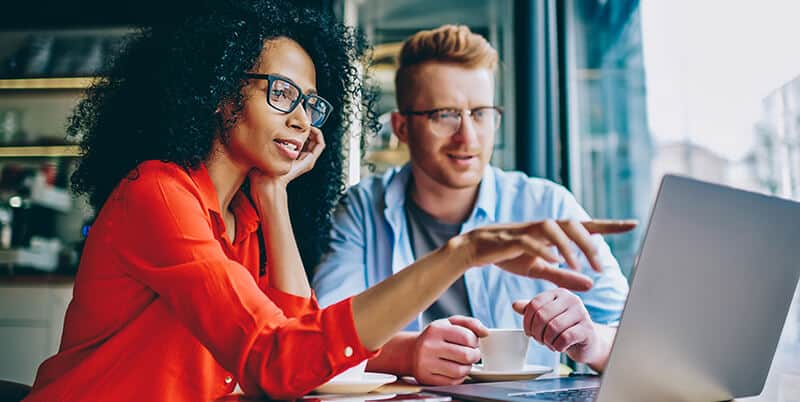 Ranked consecutively since 2015 among the top four anticipated hot trends for L&D, employees and organizations can benefit from the power of collaborative learning and social learning methods, a core element to many modern learning strategies in the digital learning landscape. Whether it's a single employee engaged in personalized learning, or an entire cohort of new hires embarking on a new learning journey together – use of social and collaborative learning methods are enriching learning experiences around the globe. Read on to find out how your team can benefit from social and collaborative learning methods.
What is collaborative learning?
You may have heard the term collaborative learning before, but here is a practical definition for those thinking in terms of corporate training programs and business: Collaborative learning is an approach to learning and teaching that involves groups of learners or employees working together to solve an issue or create a product.
It's been proven that learning flourishes when learners are put in a social environment allowing for collaboration to take place. For example, an employee undergoing corporate language training in an online course may be physically alone while completing their course, but many opportunities for collaborative and social learning arise through virtual classroom sessions, 1:1 phone sessions with trainers, customized workshops, and group discussions where an employee can practice with other learners from around the globe.
How collaborative learning methods help knowledge retention
Coupled with use of spaced repetition, collaborative learning is a surefire way to help learners retain more information. Spaced repetition works by recalling and using information that helps create memory pathways within the brain.
The Ebbinghaus forgetting curve shows that you can study alone and remember 28% of what you learned after only two days. If you repeat the material, your chances of remembering the information rise to 46%. Take it one step further by using the material and interacting with others on the subject you learned, and you'll remember 69% of the material.
That's the power of collaborative learning, it can help promote the development of critical thinking skills among your team, communication skills, and problem-solving abilities.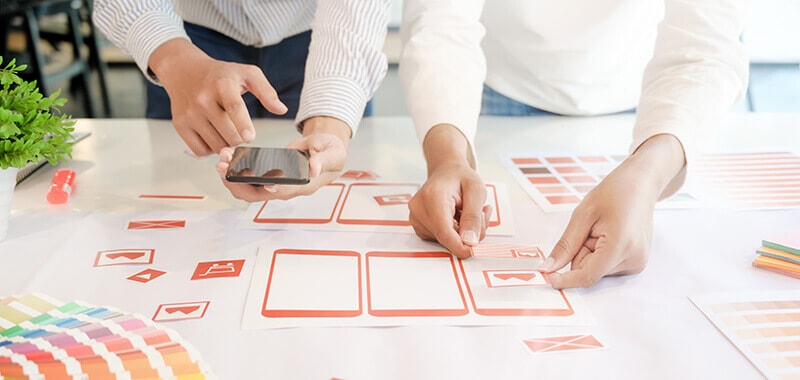 Examples of collaborative learning methods
A few examples of collaborative learning methods may include the following:
Problem-based learning
A type of collaborative learning where a group of learners is given a specific problem to solve (motivating the learners to seek out a deeper understanding of concepts), usually over a given amount of time.
Think-pair-share
One of the most common types of collaborative learning, yet a low-effort strategy that makes for quick collaboration and active learning in pairs.
Jigsaw collaborative learning
A fun approach to collaborative learning using jigsaw strategies to break down problems into smaller parts for several groups to tackle. Each group collaborates and works to find a solution and then presents their ideas to the other groups collectively.
Group discussions
Discussions involving the act of learners engaging with one another provide a great opportunity for increase of knowledge retention. In group discussions, learners get to practice active listening, respond to questions and ask their own questions – adding more chances for peer feedback with or without the instructor being present.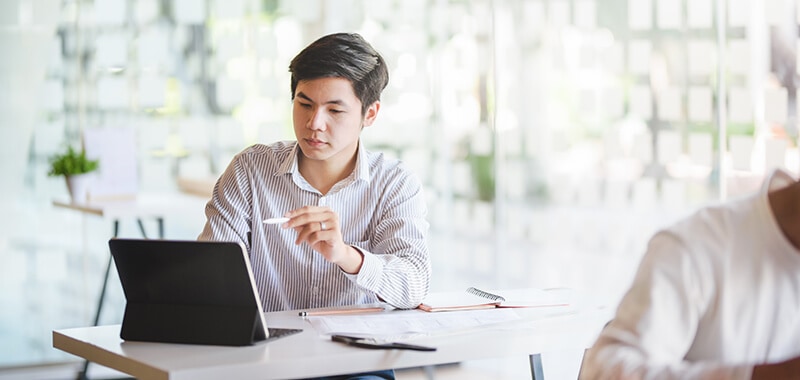 What makes a good learning environment?
Everyone has preferences when it comes to an ideal learning environment. However, research shows that regardless of other variable factors within a learning environment, if the learning atmosphere is not conducive to gaining new knowledge or skills, it will be difficult for learners to remain engaged and retain information.
Trends in digital learning
Another trend in digital learning, is social learning. Digital tools have fundamentally changed how people find knowledge and share information with one another. Using digital platforms to bring communities together to learn about a subject or practice a new skill through interaction, while gaining insights from one another, is another example of social and collaborative learning.
Learning in communities provides the opportunity for learners to become more inspired on the learning journey, engage in stimulating discussions and reflect upon the subject (and brings in more practice with spaced repetition in learning).
Effective learning collaboration calls for good soft skills
Indeed, this is another area where good communication skills have the power to enhance the learning experience. Here are a few types of behaviors in collaborative and social learning methods where strong soft skills help learners flourish:
Engaging in small group conversations
Elaborating on ideas and questioning best practice
Challenging others and their contributions to the group, leading to negotiation and resolution
Giving and receiving feedback
Exchanging resources and information
Sharing existing knowledge with others (senior employees sharing their knowledge on the industry with new hires, for example)
Keeping each other accountable
Giving and receiving constructive criticism on an assignment or project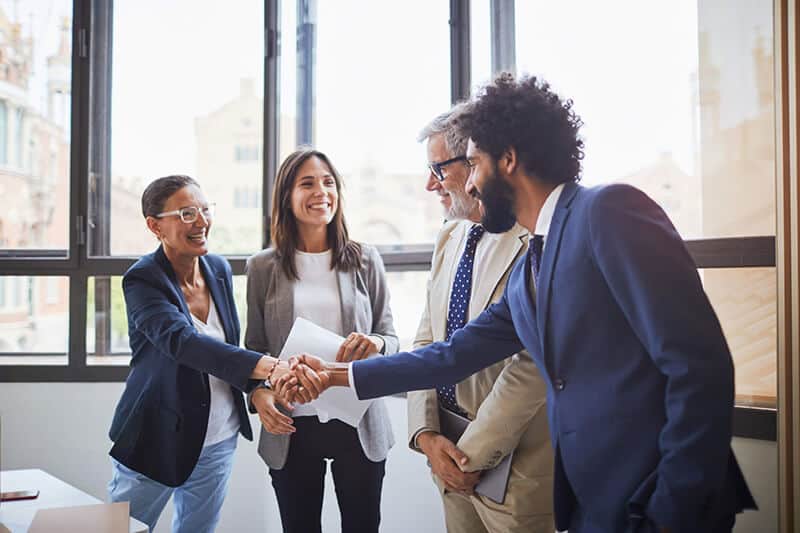 How your team benefits from collaborative learning
When it comes to designing a product or service, solving a complex problem or completing a project, collaborative learning will take to the stage. Working together and actively practicing collaborative learning, teams can achieve their objectives and a common goal much quicker than through individual contributions. In learning environments such as these, team members are able to develop new skills and expand their knowledge in trusted environments.
Collaborative learning can also help individuals discover where they may fit best on a team. Do they do well with active listening, do they fear rejection or are they open to contributing their ideas? Do they handle criticism well and know how to give feedback? Are they comfortable with being a leader or would they rather be a follower? It can also make them more aware of the strengths and weaknesses in their soft skills and help them pinpoint which areas they may need more practice in.
Global teams need collaborative learning
Indeed, organizations with employees spread across multiple countries benefit from collaborative learning exercises to strengthen communication and speed up efficiency of workflow. Think of collaborative learning in digital learning platforms, virtual workshops to catch employees up to speed on a new product, group discussions online surrounding a customer service issue, team lead and peer feedback on new processes.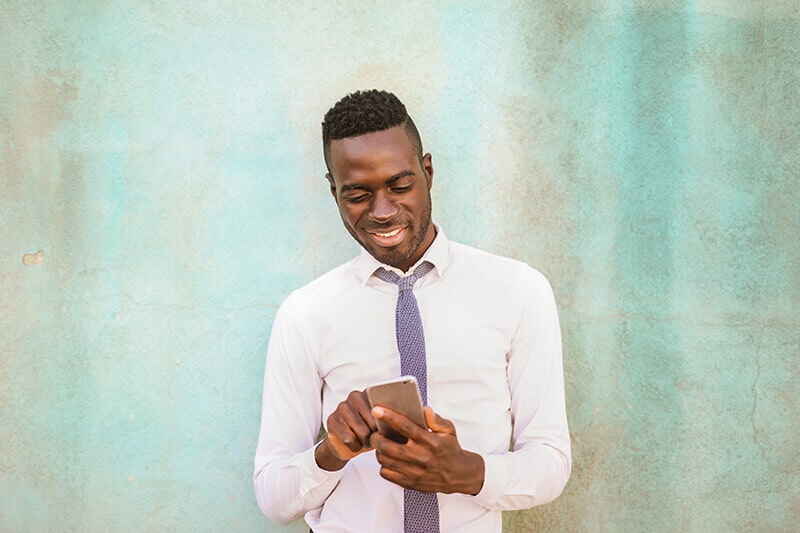 Connecting knowledge through social tools and technology
With the rise of social networks and other online learning platforms and forums, learning has become more personalized, customizable, self-directed, on-demand, and overall more enjoyable – leading to more engaged learners around the globe.
What are some of the ways you incorporate collaborative and social learning into your organization's training programs?
Speexx' online language platform is designed with collaborative learning in mind. If you'd like to learn more about how your organization can improve soft skills and communication, contact us.