The Speexx Exchange Podcast
with
Donald Taylor

Discover Our Latest

Podcast

Episodes

Speexx Exchange Podcast: Laura Overton
Donald Taylor interviews learning technologies specialist Laura Overton. In this inaugural podcast episode, the two discuss evidence-based learning, the dangers of "analysis paralysis," AI's role in the learning industry and what is next for Laura Overton.

Speexx Exchange Podcast: Jeff Kortenbosch
In this podcast episode Donald Taylor speaks with IKEA's Learning Designer at Inter IKEA Systems, Jeff Kortenbosch, about how can you go from feeling like your L&D program is a tedious "course factory" to effectively meet your organization's learning objectives.

Speexx Exchange Podcast: Steve Wheeler
In this Episode Donald Taylor chats with Steve Wheeler about "connected pedagogy" – how technology allows us to learn on-the-go, at our own pace, while satisfying our human cravings for social contact – as well as crowd-sourced learning and "digital tribes".

Speexx Exchange Podcast:
Lori Niles Hoffman
Donald Taylor chats with Lori Niles Hoffman – Digital Learning and Transformation Strategist at NilesNolan.com – the pitfalls and pivots of digital transformation, as well as upskilling and reskilling, pointing out one-third of skills will not be viable in three to five years.

Speexx Exchange Podcast:
Bartlomiej Polakowski
Donald Taylor chats with Bartlomiej Polakowski, CEE Learning Technologies Leader and Learning Methods Manager at PwC, about the most cutting-edge technologies in the learning and development industry, sharing advice on how to experiment and prototype new things in your organization.

Speexx Exchange Podcast:
Mirjam Neelen
Donald Taylor talks to Mirjam Neelen, Learning Experience Design Lead at Accenture, about what it means to "design" learning and how she defines the "learning experience." Mirjam explores what she calls "complex skills," and designing learning experiences specifically for these types of skills.

Speexx Exchange Podcast:
Megan Torrance
Donald Taylor chats with Megan Torrance, CEO & President of TorranceLearning, about how she helps create custom online, live and blended learning solutions to quickly and cost-effectively meet needs. She shares her expertise on xAPI, a data specification for how we talk about learning and performance experiences, and describes how it does much more than SCORM.

Speexx Exchange Podcast:
Trish Uhl
Donald Taylor chats with Trish Uhl, Founder of Owl's Ledge, about how to apply AI, data science and advanced analytics to organizational learning. She  explores "engineering" learning systems, how to connect training environments to operational environments, and demonstrates how her team is doing this through chatbots.
Subscribe to our Podcast now!
Would you like to test Speexx?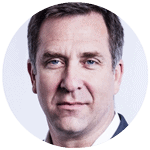 Donald Taylor is a recognized commentator and organizer in the fields of workplace learning and learning technologies. He is a veteran of the learning, skills and human capital industries, with experience at every level from delivery to chairman of the board, and passionately committed to helping develop the learning and development profession.
Chairman of the Learning and Performance Institute since 2010, his background ranges from training delivery to managing director and vice-president positions in software companies. Donald took his own internet-based training business from concept to trade sale in 2001 and has been a company director during several other acquisitions. Now based in London, he has lived and traveled extensively outside the UK and now travels regularly internationally to consult and speak about workplace learning.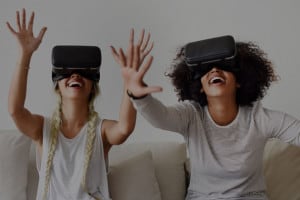 The workforce is facing an unprecedented rate of automation. Forecasts are alarming – IBM predicts 120 million workers in the world's largest 12 economies will need to be reskilled during the next three years, as a result of new technological innovations.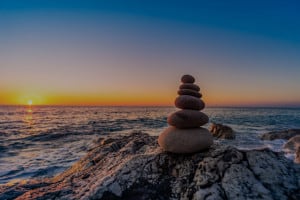 Mental Health in the Workplace
Mental health is often a taboo topic in the work environment. However, HR professionals need to drive the conversation and support employees dealing with burnout, anxiety, decreased productivity and depression.