3 Simple Steps 

to

 Onboard

Your Remote Employees 

Effectively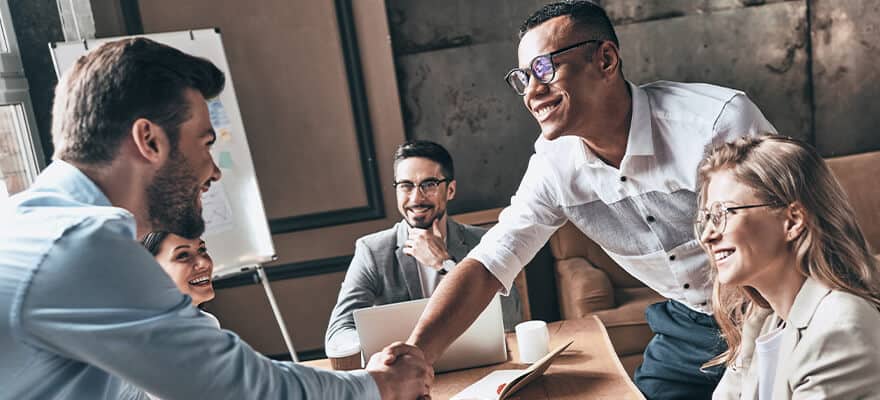 Onboarding a new employee, remotely, is no longer a rarity or special circumstance. Remote employee onboarding is here to stay, and at many organizations, this is developing into a complex and thorough process strategically planned ahead of time, before these new remote hires even click the "apply now" button.
Supporting your virtual workforce with remote employee onboarding programs 
Not too long ago, there was a time when starting a new job would have meant waking up in the morning and commuting – nervously! – to the office. Upon arrival, we would be greeted by our new manager, get introduced to our team, start working on our onboarding tasks, enjoy an office coffee, meet other new colleagues, familiarize ourselves with our new work environment, and then, at the end of the day, finding our way back home.  
Of course, this is a very broad and generalized version of what the modern employee onboarding process may have looked like for some people, but the point of this story is to show what is no longer happening.  
In fact, many of today's workers are starting their career paths with their new companies employing an entirely remote workforce, even if this wasn't their (employer or employee's) initial intention.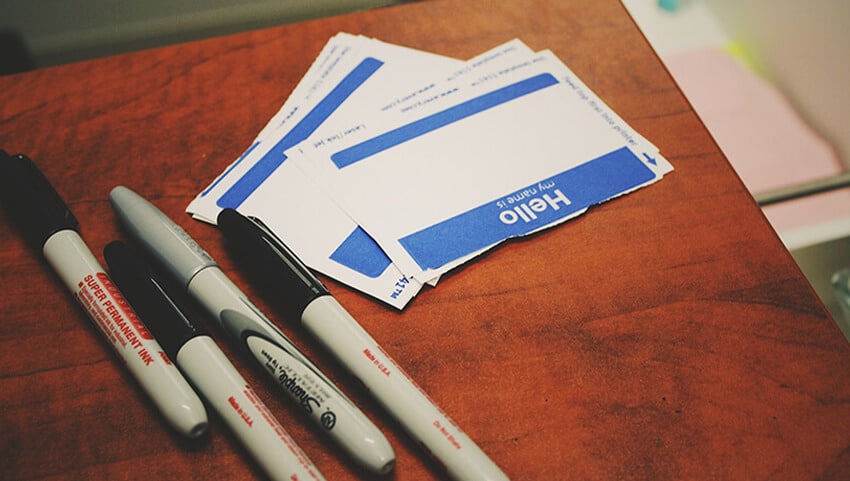 My remote employee onboarding experience 
This is exactly what happened to me when I started at Speexx this year. I joined the company right when the world was beginning to experience the harsh realities of COVID-19, and Speexx had already taken the appropriate precautionary measures to ensure maximum health and safety in the office. What this meant for me, exactly: was that I would be starting at Speexx as a completely remote new employee!  
In this article, I will take a look at why onboarding is so important for your workforce and offer some tips and ideas to help create an effective remote employee onboarding process at your business based on my own personal experiences here at Speexx. 
Remote em

ployee 

onboarding:

 

An o

verview 
One of the primary goals of traditional onboarding for new employees is to help these new hires acclimate to the professional expectations of their new work environment and quickly become part of – and add to – company culture. If this is done successfully, these newcomers feel comfortable and supported enough to perform to the best of their ability during their time as an employee.  
The goals of remote onboarding for employees do not necessarily differ from those of traditional onboarding; it's rather the approach that's different, as digital plays a larger role than those in-person interactions. 
Considering recent events, more companies are choosing to hire remote workers, whether they'll be working remote fully or part-time. However, many HR professionals are challenged to develop an onboarding process for their virtual employees that is equivalent to their standard onboarding procedure.  
Remember, remote hires who live in different locations or even time zones haven't had the advantage of in-person meetings, which presents some disadvantages, like the warmth and approachability we lose out on when we can't shake hands, or make real eye contact, or pick up on tone, context and nuance from expressions or voices. Also, it can be difficult for remote workers to adjust to the company's culture and gain both the official and non-official knowledge about how things get done at the company – things you just "pick up" when you're in the kitchen with colleagues, casually making coffee and interacting naturally. These easy, thoughtless transfers of information are especially difficult if your new remote workers aren't used to a remote environment.  
Each employee should be given the same opportunity to learn and grow from his or her onboarding experience, so how can you standardize the onboarding process for all employees for your virtual employees to be onboarded swiftly and smoothly, despite everything being virtual? 
Before we jump into some examples, let's review the business impact of an employee onboarding program. 
How employee onboarding programs impact your business
Employee onboarding programs have a direct impact on: 
You might have heard that the first 90 days are the most important for new employees. While this may hold some truth, HR experts find that onboarding is no longer something that can be thought of as "one and done."  
A study from BambooHR, an HR software company found that approximately 17% of employees who are hired leave within their first three months at a new job, while nearly 30% leave during the first six months. 
What this suggests is that the early months of a new employee's tenure are the ideal moments to reinforce your onboarding program and to continue throughout an employees' tenure.  
Ben Peterson, CEO of BambooHR, emphasizes in an interview that there are still many businesses that are under the false impression that onboarding is something that stops "when all paperwork is signed, and the employee's first day is complete. We in HR think we're done, but the reality is we're just getting started." 
Peterson further explains, "Replacing talent runs as high as two times annual salary, and it's not just about dollars. Culture and job satisfaction is hugely impacted, as well as morale, productivity, lost insider knowledge. It's painful to lose people." 
Productivity is another big goal of employee onboarding programs. 
Employee onboarding should equip new hires with everything they need to be successful and satisfied in their new roles, as well as with their relationships with the business. With the strong reinforcement of your onboarding program, your new workforce additions should be well on their way to becoming fully productive in their tasks.  
But the most convincing piece of data regarding standardizing your onboarding comes from employee relocation software company UrbanBound, who found that "standardized onboarding procedures leads to 50% greater productivity than non-standardized onboarding." 
The onboarding process gives your business the chance to ramp up your employees to reach an optimal level of productivity.  Standard onboarding across business units and roles streamlines processes and makes it easier for you to track progress, and the peace of mind from the ROI. 
It's been said before – leadership starts at the top.  
Your new hires learn about the business not only through the onboarding and training programs you provide, but also by the examples set by company leaders. 
One big opportunity that many organizations miss is structuring onboarding programs in a way that facilitates support systems and drives leadership. 
One great example of a business setting a high leadership standard right from onboarding would be eCommerce website Etsy. Etsy's onboarding process involves a "boot camp" that rotates its new employees through every team in the organization. 
Etsy CTO Kellan Elliott-McCrea explains, "You come in, spend a week with the team who hired you and then spend the next four to six weeks out on rotation with other teams. People you bootcamp with end up being part of your support network at Etsy." 
Etsy's boot camps aren't just for leaders or new hires, but for everyone. Elliott-McCrea says, "At the one-year mark (and the two and the three), you do it again. It really creates an organic community of practice."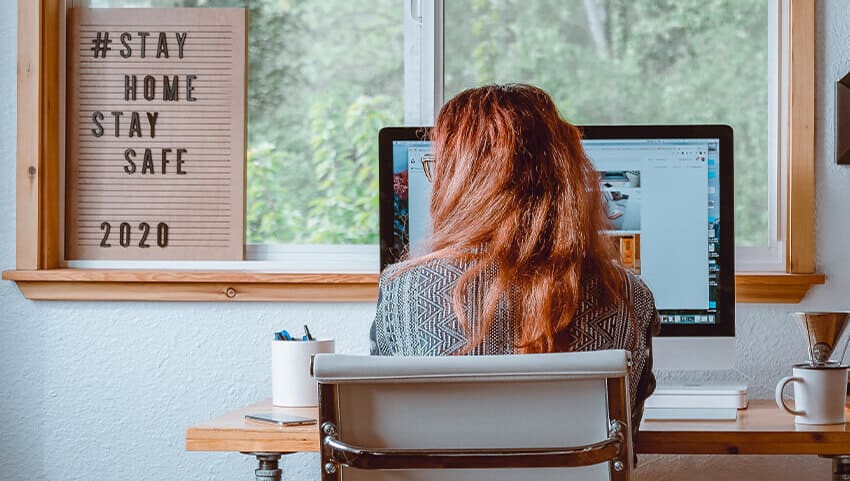 Remote onboarding for employees: 

Lessons from 

Speexx

 
With the understanding that the goal of each employee onboarding program is to retain talent, improve productivity and drive leadership, you can easily prepare each onboarding instance against these goals. This goes for your remote employees as well!  
Thanks to the advancement of HR tools, onboarding your new hires virtually is completely possible. Of course, these programs are usually lacking the human touch factor that makes the experience of starting at a new company so special. Not being able to bond with new teammates, familiarize yourself with your physical workspace, or getting the chance to begin to build your professional relationships in person during this time period isn't the most ideal situation for any new hire.  
However, there are ways to adjust your remote onboarding program to minimize the disadvantages. Take it from me, as someone who experienced this firsthand at Speexx! Here are some things I learned from my first remote onboarding experience, based on the onboarding program here at Speexx:
1.Welcome program: Welcome to the digital workforce 

Just like any first impression we encounter in our personal lives, welcoming your new employees on their first day is a critical task that you cannot afford to miss out on. This small gesture shows that you not only have the best interests in this new hire, but also that you set the scene for what life is like at this new company.
Your welcome program should consist of:
Welcome email: Here you can give a warm welcome and congratulate them for joining the team. Use a positive tone in your message and set any expectations from the start.

New employee welcome kit:

First day checklist – comprising tasks they can expect to accomplish on the first day.

First week checklist – detailing company policy information, work schedules, employee benefits, and details on upcoming work projects.

Schedule virtual 1:1s with teammates and other team members

If possible, meeting some of the team or the direct manager! If the new hire is still local, arrange for them to come into the office to get their equipment and to meet you in person (taking care to meet safety precautions). This small gesture brings a personal touch to the onboarding experience for those who will spend most of their time from remote locations.
Some Q's to consider when creating your welcome program:
When will onboarding start?

How long will it last?

What should they accomplish in this time?

What impression do you want new employees to walk away with at the end of the first day?

What do new employees need to know about the culture and work environment?

What role will HR/managers/team members play in the onboarding process?

How will you gather feedback on the program and measure its success? How often?

How will you monitor that remote onboarding will be as effective as onsite onboarding?
Speexx Tip 1: Use your LMS or learning experience platform to its full potential by creating customized onboarding lessons. If you haven't created an academy for these kinds of training, now is the time to start. This is also a great way to track progress and engagement. Speexx uses Lessonly to create academy lessons for all global employees for onboarding and beyond.
Speexx Tip 2: Remind the team to book the virtual 1:1s (yes, camera on please), even if they haven't been scheduled yet! Take it from me and another new hire from Speexx France, who found these meetings especially useful to break the ice with our new teammates.  
2.

Building a strong 

remote 

t

eam 

by facilitating 

collaboration

 
One of the biggest challenges reported by remote workers is battling with the issue of isolation. And with the expansion of the remote workforce, it becomes more difficult to keep the entire team in the loop on certain projects. And it's not only remote workers. According to an Employee Engagement Report from Tinypulse, only 24% of workers feel connected to their peers.
Building a strong team in general starts with encouraging fluid communication and collaboration among all your employees right from the start.
Here are two easy ways to encourage collaboration and teamwork for your team during onboarding:
Clarify roles, responsibilities, and company mission: If there were only a few things you would hope to be accomplished during onboarding, these would be them. Your new hires should understand very early on what their goals are, what the company goals are, and how these two impact each other. Invite your new remote staff members to meetings where they can see your company mission in action, and set them up with any training that teaches them what is expected from their contribution to the team, and the business as whole.
Use a project management tool + regular standup meeting(s): One of the most common sources of frustration and resulting isolation for remote workers is a lack of access to the materials or platforms needed. This can result in staff feeling discouraged, or as though their needs aren't being met. Use a project management tool to break through silos and offer more transparency within the team. Back this up with weekly team standups where everyone can share their progress and ask questions.
Speexx Tip 1: As an international organization, Speexx relies on online communication to get work done. We use communication and collaboration tools such as Microsoft Teams, Outlook and Yammer to stay connected, and project management software like Wrike and Jira to keep track of tasks. At Speexx, we always say: "If it's not in Wrike, it doesn't exist!"
Speexx Tip 2: Check out our previous blog post to find out firsthand how Speexx Italy and Speexx China mastered the art of working remotely.
3.

Proactively provide 

continuous 

feedback

 to your remote workers

 
One of the worst feelings as a remote worker is the assumption that your input is going a certain way. That's because historically, remote managers have struggled with a lack of context in their communication. Not only that, but there used to be a time where feedback was only offered a handful of times a year, and in a linear fashion.
For consideration, many individuals (not only just remote) are now required to rise to some unique challenges in unprecedented conditions: and that needs acknowledging. COVID-19 turned many business processes upside down, initiating a culture of remote work whether staff members were prepared or not. This requires a new proactive approach from L&D teams and managers to express appreciation from afar.
In a PWC study, 51% of all millennial workers say, "feedback should be given very frequently and continually on the job."
So how can you integrate this into your remote onboarding plan?
Practice empathy: Take the time for making conversation and getting to know your new remote hires on a more personal level. Try to focus on how they feel, not only about what they are working on. Remember that if you want to understand how to support your employees' personal growth, it also means understanding their journey as well.
Invite feedback your way: Most remote employees will save their questions for 1:1, so make sure you get the best use of your meetings by encouraging them to ask questions to you. Some of these questions can include:

Is there anything I can do for you?

Do you have any questions for me?

Do you have any feedback for me?

Written reinforcement: When we think of remote work, many of us default into thinking about video calls or regular voice calls. While this has certain advantages, the accumulation of phone calls puts our brain into overload, and we can possibly forget what was discussed. Written communication

such as sending out written follow up after the feedback session builds trust and makes sure there is no confusion.
Speexx Tip 1: Utilize your collaboration tools to reinforce employee recognition and to provide feedback. At Speexx, we are constantly sharing success stories and even welcoming new hires using Yammer and Microsoft Teams.
Speexx Tip 2: 1:1's don't always need to come from management. Speexx encourages everyone to book meetings with anyone from any department to learn more about a topic, or to get feedback on a project.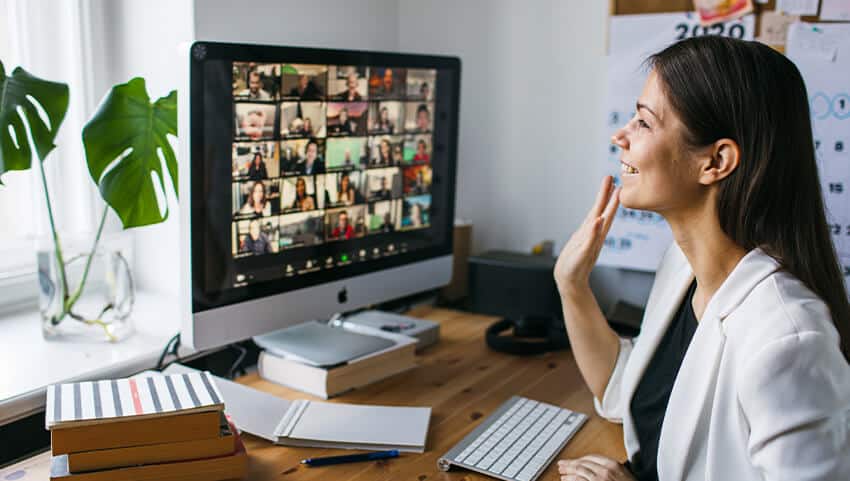 Virtual Onboarding

: 

A key step

 in the employee journey

 
Whether it's training, or socialization, a modern onboarding program is now judged on its success based on the experience it provides. What this means is, it is no longer just about a general orientation and familiarization. This is your chance to do everything possible to make your new employees to feel comfortable in their new role, understand how this role impacts the business while learning what type of behaviors are expected from them.  
But remember, remote onboarding for your virtual employees is only the first phase of the employee journey.  
Setting the stage here on the first day makes it easy to answer any questions and connect with new team members so they can get a sense of how they will interact with each other.  If you'd like to learn more about how to build successful remote teams, check out the Speexx blog for lots of practical advice – after all, Speexx is the new normal.