How Learning Transformation is Changing HR and L&D
Each year the HR and L&D community meet in Berlin to talk about learning transformation in HR and L&D. It's a day filled with learning, networking and peer exchange. This year, for the ninth annual Speexx Exchange conference, members of this dynamic community explored the topic of learning transformation, led by digital learning expert and Towards Maturity founder Laura Overton.
Discussing Learning Transformation
More than 150 HR and L&D experts joined in on discussion surrounding learning trends, traded best practices and shared benchmark reports, worked collectively to discover new solutions to the challenges the community is facing, and worked to prepare for the ways in which learning transformation is changing HR and L&D.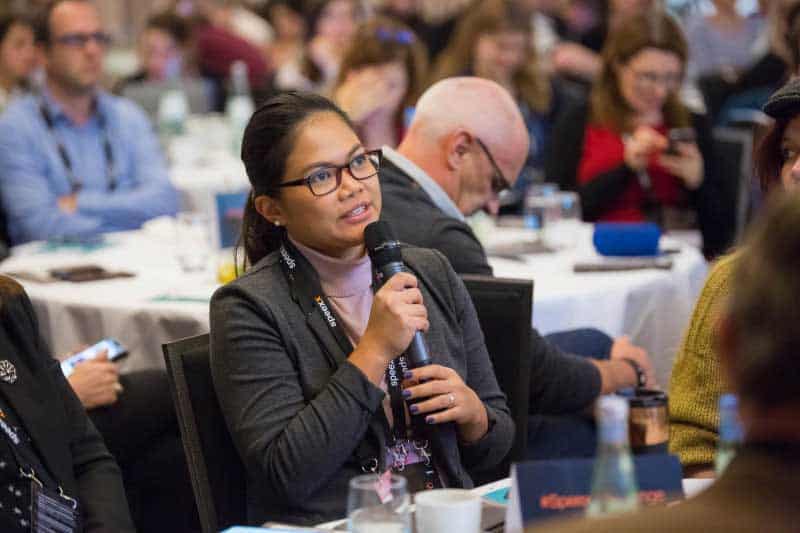 Thought leaders on learning transformation
With nine digital learning experts and thought leaders speaking on various topics surrounding learning transformation, it was a day packed with insightful discussions and interactive sessions, with all attendees working to define what drives success in corporate learning, HR and business.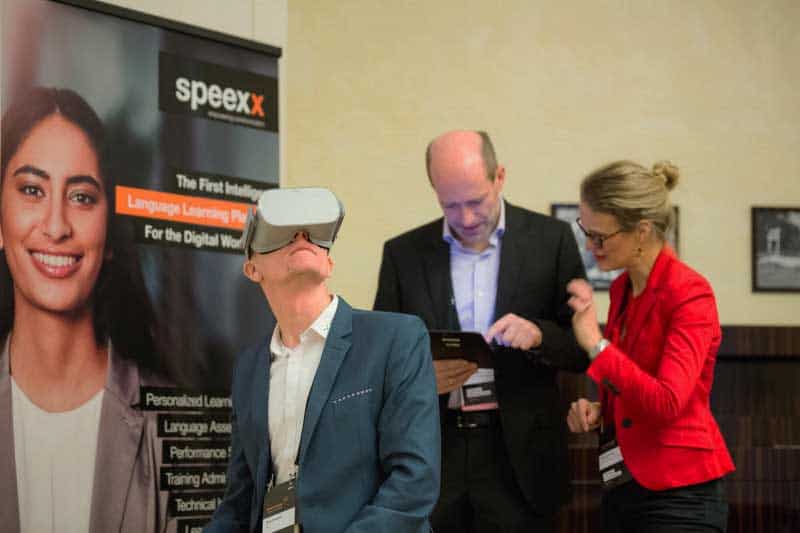 Learning transformation through gamification
'Everything you enjoy doing, you do well,'' said Meike Gil Roman, Corporate Partnerships from Headspring. She and her colleague, Stefan Marose (VP of Corporate Partnerships) focused their presentation on how gamification is a critical, important part of  learning transformation within their organization, and explained that when users are truly engaged, and enjoying the learning experience, they are more likely to spend more time learning. In short, learners will carve out more space in their schedules to "play" (gamification as a form of learning) and avoid using up free time to read articles or watch videos to learn. If they're having fun, they'll put in the work.
Shaping learning transformation
To present a hands-on experience to show how gamification, specifically through VR games, is shaping learning transformation, this year, we at Speexx introduced the Experience Room. There, attendees were able to try out Headspring's leadership game, Earth-to-Mars, which uses VR to simulate the pressures leaders face while working in challenging circumstances (staying focused under pressure, as well as dealing with complex and conflicting priorities in daily business). ''Listening to all of these brilliant speakers talking about many different and interesting aspects of learning transformation and then being able to experience part of it on site with the Headspring virtual reality game really put things into perspective for me,''  said participant, Olivia Ansell, Senior Operations Executive at Gobeyond Partners.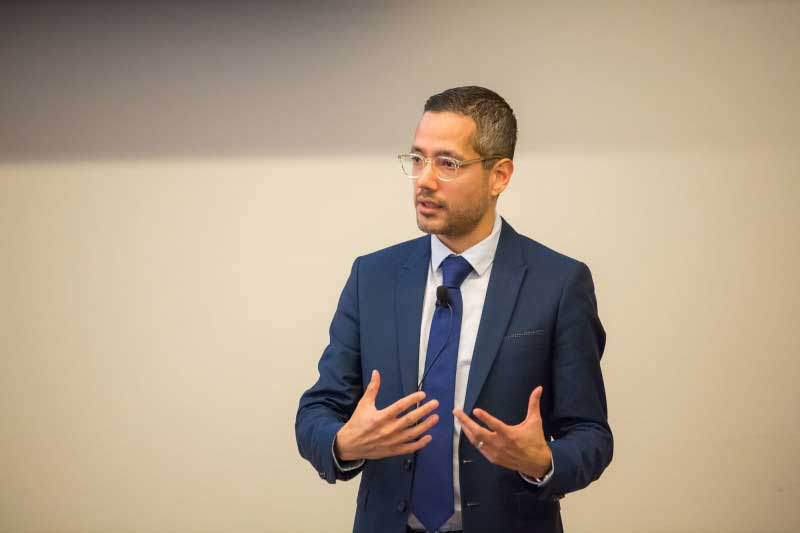 Transforming learning through user design
''How can we look at learning that enables others to create and share more learning?'' Innovation Director of the Humanitarian Leadership Academy, Atish Gonsalves, posed this question to the audience as he discussed how innovation in learning can mean many different things. His organization aims to support aid workers, particularly local aid workers, to be better prepared to respond to disasters; Atish, in particular, is responsible for scanning emerging technologies and methodologies like AI, VR and chatbots to be part of a co-creation process which will then enable others to create and share more learning.
He believes that learning should be more about not just delivering knowledge, but ensuring learners are part of the co-creation process as well.  He warns that creating a learning program without the users involved could mean creating a program not suitable for the target audience – in other words, the learning programs will fall short of success.