Boosting the Business Impact of Learning
How HR and L&D are preparing to meet the global talent challenges
A strategic approach to employee experience must combine data with human, soft skills. Only when people are able to communicate effectively with other people across teams and borders, will HR and L&D be able to demonstrate a measurable business impact of learning.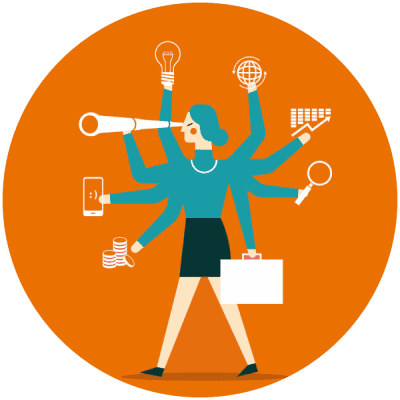 Boosting the Business Impact of Learning

How HR and L&D are preparing to meet the global talent challenges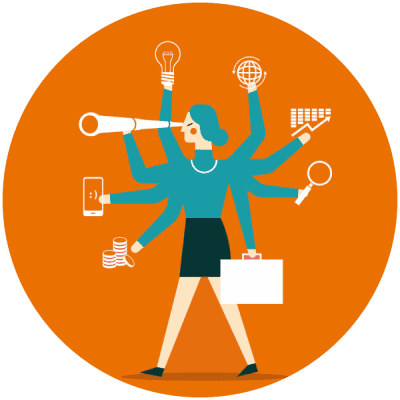 Find out more about the boosting the business impact of learning
Driving soft skills and improving the employee experience

The importance of data and open communications

Data-driven intelligent learning success measurement

Aligning learning and business objectives through new technologies

Bringing a sense of security in uncertain times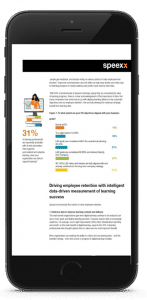 You might also be interested in
e-book 
Engaging a Multigenerational Workforce
The modern workforce brings together Millennials, BabyBoomers and more recently, Gen Z. This e-book will help you understand the different needs of various generations and cultures within your teams. Get practical tips on how to effectively deliver learning to your workforce.
On Demand Webinar
Millennials and Gen Z – Challenges for HR and L&D
Enter this webinar and learn how to manage and overcome the challenges brought on by the new generations entering the workforce – Millennials and Gen Z. How do these generations (expect to) learn and what are some principles HR and L&D professionals could follow?
Improving Employee Experience
As the global pandemic has shifted priorities and new strategies are put forth, data and soft skills are coming to the forefront to change the way business works. There is increasing recognition of the need to design and deliver corporate learning that addresses strategic priorities in uncertain times. Now more than ever, employees are constantly seeking information and demanding open communication from HR and chief executive officers. Employees want to know what types of strategies are in place in order to keep the business going in times of uncertainty. They want to know how to best align their professional development to fit into the bigger picture of the company's success while also satisfying their personal, human needs.
Leadership worldwide needs to acknowledge and address the changes and challenges brought on by the "new normal" of working, being aware that a good technological set up is certainly not enough to keep employees motivated and productive. This is the time when employee experience should be top of mind for managers and leaders.
Data-driven Intelligent Learning 
While employee experience and retention is top of mind, it remains a more complex issue demanding a multifaceted response. Generally, learning professionals consider many approaches, including getting the right people from the start and encouraging talent mobility. At the same time, they are offering training and coaching by specifically training managers on people skills and putting peer mentoring systems in place throughout the organization. "Employee communications is really an employee experience issue. We have to remember that employee communications are not just focused on information: they are designed to support change,'' says Josh Bersin.
Ongoing performance management is important too. HR and L&D professionals at the Speexx Exchange event said that providing frequent and meaningful feedback and communicating goals clearly to employees is vital. Not so long ago, many companies measured 'learning success' in terms of completion rates of training courses. Now, data analytics allow HR and L&D professionals to track learning performance and deliver ongoing data-driven measurement of the impact of learning budget on business goals.
Bringing a Sense of Security in Uncertain Times
In a time where the present and future remain uncertain for many businesses and employees, HR must keep the employee experience and the improvement of employee retention in mind. Data can bring a sense of security and help shape more meaningful experiences in the workplace by improving the use of learning budget and creating personalized learning that keeps employees' skills on track with an evolving workplace. Yet, learning data operates in a broader context of employee data, and that might include performance data, HR and demographic data, engagement feedback data and competencies data. With skill, analysis of this data can help drive HR and L&D actions that enhance learning, drive employee retention and align with business goals.