Three Trends Making Modern Learning Cultures A Business Necessity
By: Kelly Palmer
Reading time: 3 minutes
We've arrived at a new economy. Just as the Industrial Revolution fundamentally changed how business was done, the digital transformation is doing the same. But in this new era, an organization's biggest advantage is not its technology. In fact, contrary to dystopian suggestions that artificial intelligence and machine learning will leave humans out in the cold, the forces shifting today's business landscape call for an even greater focus on human skills.
In this economy, an organization's most important resource is the expertise of its workforce. And creating modern learning cultures where those skill sets are constantly growing and evolving is the most crucial strategic imperative.
Digitization, Automation, Acceleration
In our new book The Expertise Economy, my co-author David Blake and I argue that the modern world of business is now in the age of digitization, automation, and acceleration.
While the movement of more and more resources onto digital platforms is part of what's reshaping commerce, these other two trends are just as potent. More rote skills are being automated. So the uniquely human skills today's technologies can't take over — including innovation, strong communication, emotional intelligence, listening, and giving constructive feedback — are becoming more important than ever.
And these changes are happening at a pace that was unimaginable just a few decades ago. Accelerations in technology and science are outpacing the capacity of humans and society to adapt.
"The task confronting every economy, particularly advanced economies, will likely be to retrain and redeploy tens of millions of midcareer, middle-age workers," a 2018 McKinsey Global Institute report states. And because historically humanity has only experienced these kinds of workforce transitions over decades, if not centuries, we are in uncharted territory. "There are few precedents in which societies have successfully re-trained such large numbers of people," the report says.
The workforce is unprepared. McKinsey found that "sixty-two percent of executives believe they will need to retrain or replace more than a quarter of their workforce between now and 2023 due to advancing automation and digitization."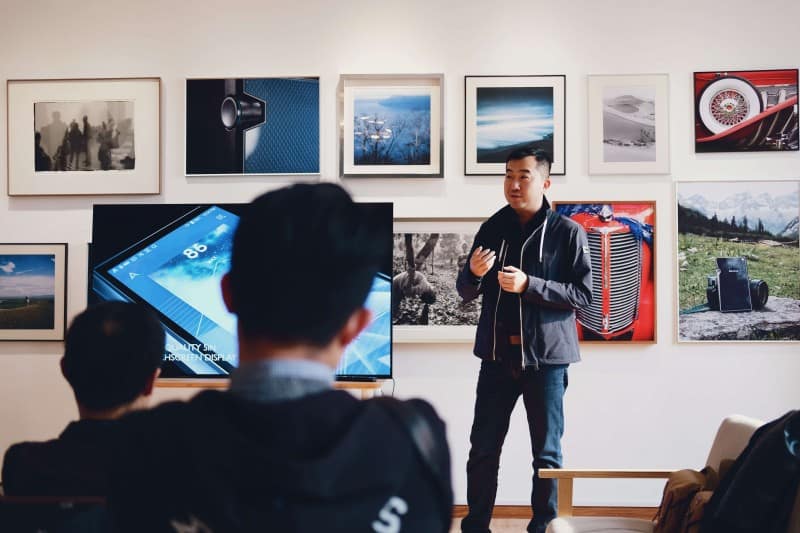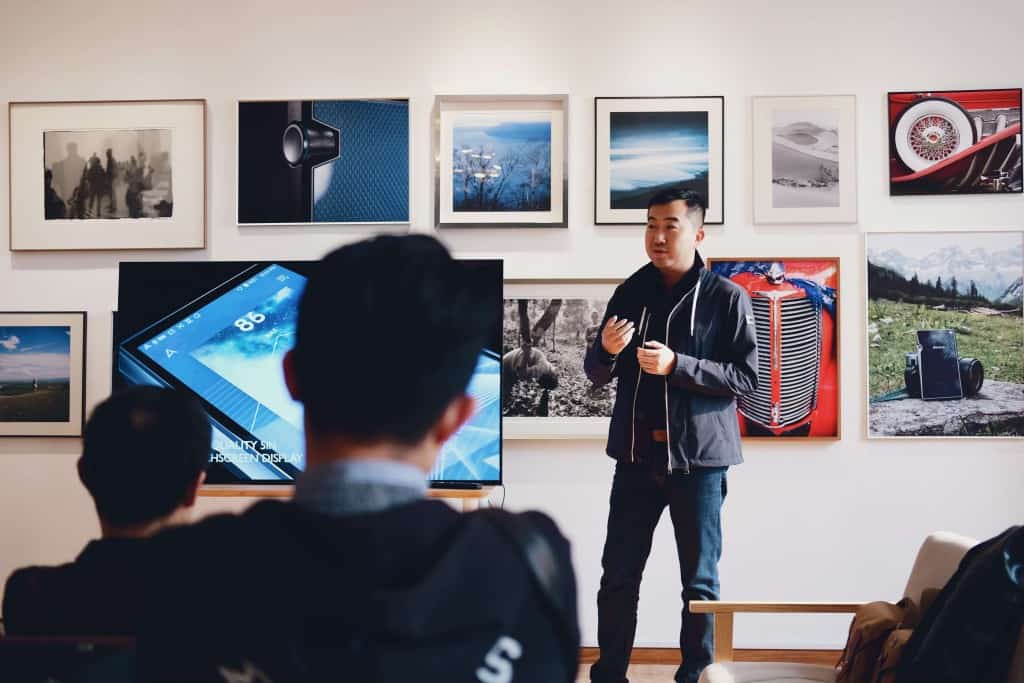 For upskilling and reskilling, businesses must lead
This rapid evolution has triggered forward-thinking organizations to make learning and development a more prominent and even central force in their daily operations. They're committing to make sure employees not only learn emerging technologies and edge skills, but also develop expertise in soft kills and human interactions, in order to satisfy the requirements of modern learning cultures.
This task is so monumental that some corporations are restructuring their internal operations to adapt. Visa, for example, moved its learning function out of HR and into the corporate strategy division. Now, reskilling Visa employees is seen as something much larger than just sending people to compliance training.
Tim Munden, chief learning officer at Unilever, is creating a strategy for upskilling and reskilling more than 161,000 employees around the globe — not as part of a separate learning function, but as an integral part of the company's digital transformation strategy. In an interview for the book, Munden told me he believes that "as organizations become networks—networks of people not just employed by you, but networks of people inside and out of the company—skills are what form the connections of the network. Networks form around what a person can do, and we employ people for what they can do, as well as their purpose in doing it."
Governments can be powerful forces in launching skills initiatives to help train workers of the future, such as through updating what schools teach and emphasize. But it's up to companies and their top executives to lead the way.
This is why AT&T CEO Randall Stephenson has made learning new skills a part of what's expected of all employees. He told the New York Times that people who dedicate less than an ideal 5-10 hours a week to learning "will obsolete themselves with the technology." This same thinking is also fueling the Data Science 5k initiative from Booz Allen Hamilton and General Assembly, an effort to develop 5,000 new data experts over five years.
Workplace learning leaders must keep up
The seismic shifts caused by digitization, acceleration, and automation present workplace learning leaders with a daunting challenge. But they also help show the way forward. Just as businesses need to adapt in order to harness the advantages of these phenomena, learning and development organizations within businesses need to harness them as well.
And it's time to embrace automated technologies that enhance the learning experience by personalizing it to each user. Much like Spotify for music or Amazon for products, new learning technologies can recommend personalized learning content to each individual. The platform gets to know what content you like and allows you to dismiss what you don't. This results in a customized learning experience with relevant content that fits your particular needs. It makes the process of reskilling and upskilling even more enticing.
Cultures of continuous learning
But any technology can only deliver impact if the organizational culture allows and encourages it. That's why perhaps the most important response to these trends is for each business to create a culture of continuous learning.
As David and I see it, a culture of continuous learning is an environment where learning is part of everyday work, and is more than compliance or required training. It is a culture where employees can learn in their own time and their own way through accessing all types of both formal and informal learning including videos, articles, podcasts, books, and even attending events. And it's one in which learning becomes something that people love to do and want to do, rather than something they dread.
At Bank of America, for example, employees are encouraged to discover their career passions and goals, and they're empowered to take part in personalized learning and skill building through a career-long learning platform. Executives want their employees to grow and learn, and to be able to move to different opportunities within the company.
It takes work to create these cultures, and to build them in a way that maintains the flexibility to keep adapting. But it's a necessity. A failure to embrace digitization, automation and acceleration can put any company out of business. But a learning culture that recognizes that these trends are the new reality of work can deliver the agility it needs for a successful future.