The Exchange Series: New enhancements to learning from home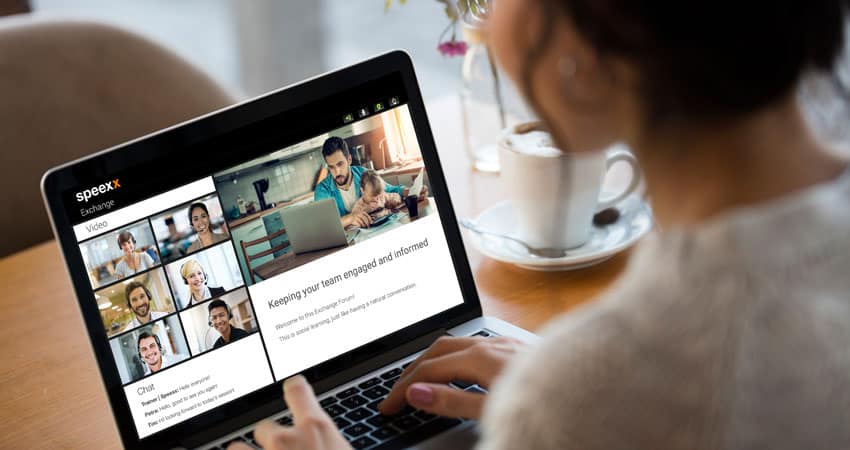 Speexx introduces the new "Exchange Series" in the virtual classroom, where users can collectively navigate the "new digital normal" of work and learning today.
Over the last couple of months, the world has been thrust into remote work. Everyone has felt this change, in varying degrees, but because Speexx has always aimed to empower communication, we wanted to aid in facilitating meaningful discussions on what might become the new normal for how many of us will work and learn in the future.
New live training format: Exchange Series
As such, Speexx is proud to present the new "Exchange Series" in the virtual classroom.
Available today, this new feature allows users to exchange observations, concerns, best practices and lessons learned on their current situations related to COVID-19: How working from home affects their jobs and their personal lives; communication with customers, colleagues and partners; how to balance work and life, including parenting and homeschooling; and many other topics.
This new format is available to all users with access to Speexx' open virtual classroom (intermediate and advanced levels) for the English digital language learning platform.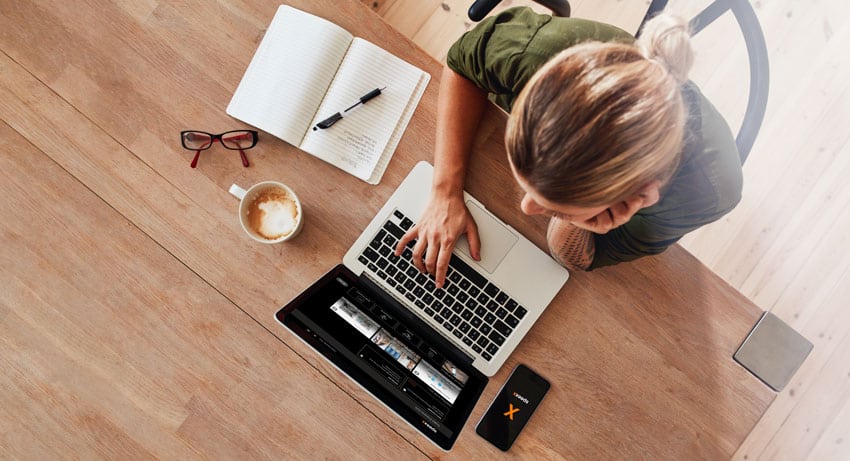 Concept behind Exchange Series
The concept behind Exchange Series is to allow for learning to continue to be social. A lot of what we learn every day is from real, natural conversations – two people just talking face to face, by the coffee machine at the office, or even on the street.
These sessions are designed to be literal moments of exchange – an open discussion forum wherein people can share ideas, experiences and advice, without any set agenda or added pressure.
The coach as moderator
During these sessions, Speexx coaches serve as facilitators, chairing the session and making sure that every user has his or her own time to talk. Coaches will provide questions to help shape the conversation and move it along, and also add input to keep the conversation going.
More information on Exchange Series
These sessions will span a duration of 45 minutes and each will hold eight participants on average. Sample topics include:
Challenges and benefits of working from home

The demands and rewards of home office

Communicating with remote colleagues

Home office and home school

Long-term effects of the pandemic

Keeping your team engaged and informed
The future of working and learning from home
This is certainly an interesting point in history wherein we're all forced to accelerate digitalization and behavioral changes, fast.
Even in – or especially in – uncertain times, to be successful in remote working and learning, we must all remember that everything boils down to effective communication. At Speexx, we believe in sharing what's worked for us and are curious to hear what's been working for others, and this valuable exchange of knowledge is what's inspired us to create this new format.
For more information on the new Exchange Series and other Speexx features, contact us and we'd be happy to help set you up. Speexx is the new normal!