The latest from Speexx: AI for Corporate Language Training and Beyond
Last year was a pivotal one for Speexx. In addition to new partnerships, improved tools in AI for corporate language training, a record number of attendees at our annual Speexx Exchange conference and receiving a number of awards, we have been making strides in our efforts to help even more talent at organizations around the globe build, grow and maintain the business skills that matter.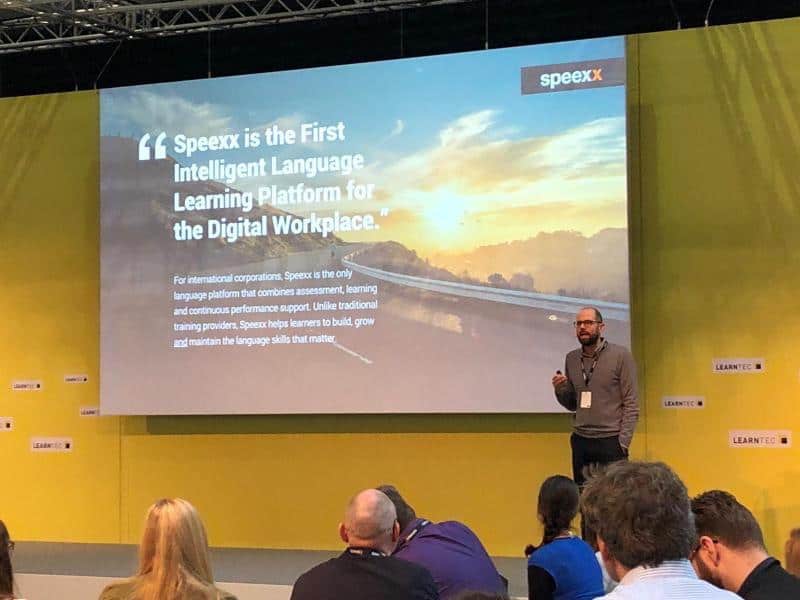 Meet Speexx at upcoming events
Before diving into some of last year's successes, it's worth noting that if you're interested in empowering communication within and outside your organization, Speexx will be at Learning Technologies 2020 this February (12-13). Stop by Speexx' stand, N1-N6 f50, to learn how Speexx can help your company drive digital transformation, improve training results and empower employee communication skills across borders.
How AI is transforming corporate language training
If you're attending Learning Techologies in London you can also catch Andreas Urban, Director of Global Services at Speexx, giving a talk on How AI is Transforming Corporate Language Learning. If you'd like to attend this talk and discover more about AI in corporate language training, find more information here on the exact time and location.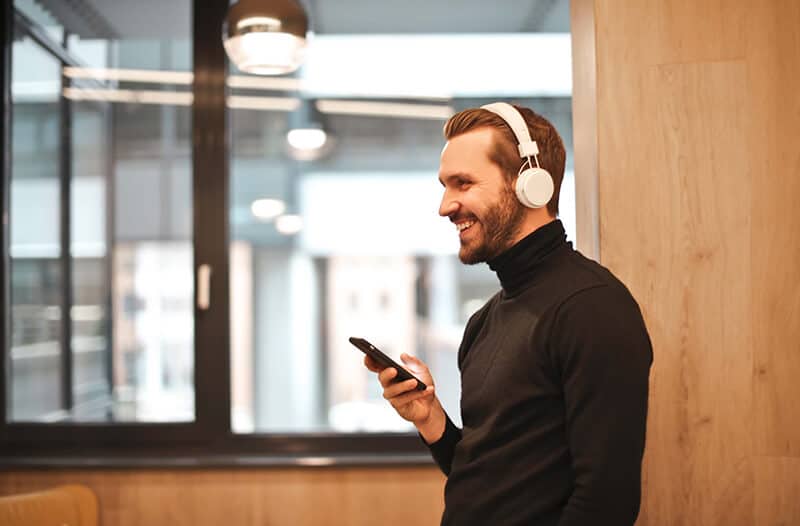 The Podcast about AI for Corporate Language Learning
Among many 2019 highlights, one particularly exciting news update is that Speexx now has a podcast – the Speexx Exchange Podcast, hosted by renowned L&D expert and Chairman of the Learning and Performance Institute Donald Taylor. There are seven episodes up so far – on all your regular podcast platforms – and in them, Donald sits down with experts from around the globe (such as IKEA Learning Designer Jeff Kortenbosch, and learning innovations consultant Steve Wheeler, to name a few) to talk business communication, learning technology, digital transformation and engaging, upskilling and reskilling organizations.
AI at Speexx
Last year, Speexx broke new ground with its AI software and tools. Speexx' learning feed uses AI to provide personalized learning and spaced repetition for vocabulary training, as well as for writing, listening and pronunciation skills. Speexx also developed its own speech recognition software to help users really nail how to pronounce tricky foreign words.
Speexx' AI also predicts user behavior: Based on anonymized data from its eight million professional users, Speexx can determine if someone might be lagging in their training, and take customized action to prevent him or her from dropping out.
Speexx is grateful to all customers, users and partners for a great year and can't wait to see what this year will bring.
Interested in learning more about the Speexx? Contact us, we look forward to hearing from you.