Thank you & enjoy the masterclass webinar on microlearning!
In a few moments, you will receive an e-mail containing information on how to access the webinar session on June 12th. Please click here to download the calendar item.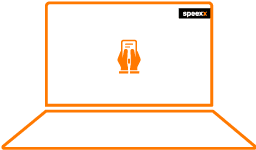 Curious about Speexx? Sign up for a 30-day, free trial today!
Speexx is risk-free for you to try.

Includes personal coach for 30 days.

Unlimited access to all learning resources.

Completely safe, no plug-ins or installation.

No credit card or commitment required.
[gravityform id="11" title="false" description="false" ajax=true label="false"]
About Speexx
More than 8 million users in 1,500 organizations – including Saint-Gobain, UNHCR and Credit Suisse – use Speexx to learn a language smarter and deliver results on time. Speexx is easy to use and scales to the needs of users and training managers in organizations of any size. The Speexx branded Perfect Blend integrates online business communication skills training, mobile and social learning, expert coaches located throughout the world and personalized live online activities into one fully standardized, globally consistent learning experience.