Energy crisis, scarcity of raw materials, social, and societal issues – sustainable development has become a strategic issue for all organizations. We're not just talking about marketing tricks or greenwashing: to truly embody the contemporary values of corporate responsibility and transparency, companies must weave sustainability into the very fabric of their DNA.
Sustainable companies like Frances Michel et Augustin, Biocoop, and the Rocher Group have publicly built their success on eco-friendly values, but in sectors less commonly associated with sustainability – such as the automotive, IT, banking, clothing, and construction industries – there are also companies that are putting sustainability at the forefront of their operations.
In this article, we'll take a look at five companies that have successfully embraced sustainability: Volkswagen, LafargeHolcim, Atos, Décathlon, and Crédit Mutuel.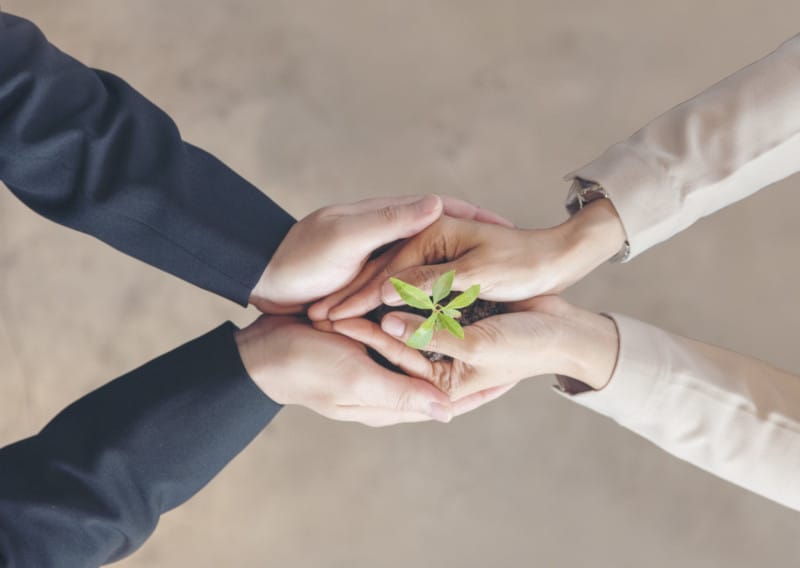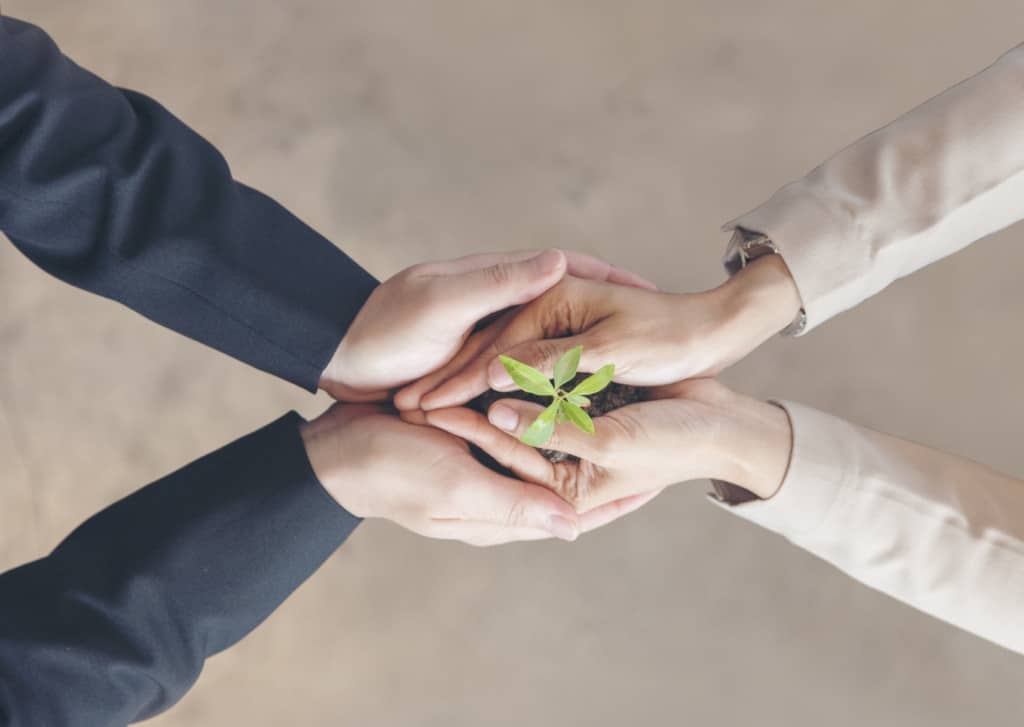 Atos: Fair Data for a Greener World
Ethical Data
It's no wonder than that data is often dubbed the new gold: a major source of revenue for GAFAM companies – Google, Apple, Facebook (Meta), Amazon, and Microsoft – is their vast stores of data. But whether you're a blue chip or a start-up – there aren't many businesses today that don't value the data they gather as a valuable asset.
Atos, a leading French cloud solutions provider, is no exception: it relies heavily on data—both its storage and utilization—as the cornerstone of its business model. However, Atos also emphasizes responsible data usage. The company has adopted the term 'equitable' to describe their data philosophy for two distinct reasons. Firstly, 'équitable' is the French word for 'fair,' highlighting their commitment to just data-sharing practices. Secondly, they recognize that data, like any asset, holds tangible value and equity.
For these reasons, Atos supports the GAIA-X Foundation, which advocates at the European level for enhanced security and transparency in cloud-based data sharing. Furthermore, Atos has initiated the Ethical and Trustworthy Artificial and Machine Intelligence (ETAMI) program, aiming to advance responsible, ethical, and dependable intelligence
Going Green with Digital
Atos, like many companies, operates with distinct and measurable goals, especially when it comes to its environmental policy. As of 2021, Atos set an ambitious target: to cut its CO² emissions by 50% for every million euros of revenue generated. This metric stands as a primary internal KPI. However, recognizing its role within a broader global ecosystem, Atos went even further by hosting its inaugural virtual supplier day (November 2020). This digital event gathered the group's top 250 suppliers to discuss not just business, but also sustainability. Given that half of Atos's carbon footprint originates from its supply chain, the event also focused on devising collaborative strategies to lessen the carbon impact throughout the entire production process.
Cumulative Impact of Sustainable Companies' Daily Practices
While it's crucial to have a top-down approach to sustainable development, integrating it throughout the production chain, it's equally important to recognize the cumulative impact of individual actions by employees. As a case in point, Atos has mandated the use of black in its digital presentations. Why? Using black means fewer pixels are activated on screens, resulting in energy savings. Though the energy saved per presentation might seem trivial, when scaled across a workforce of 110,000 employees, the collective savings become substantial.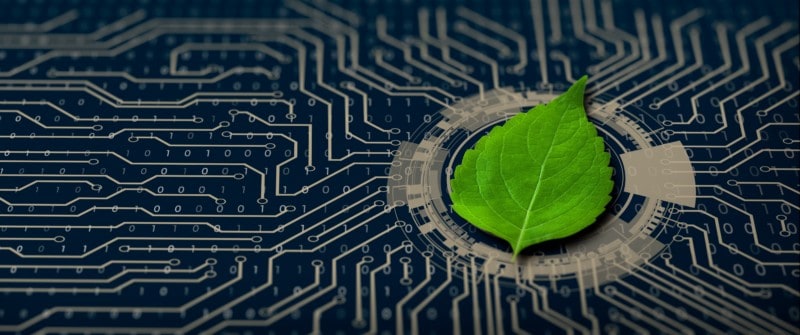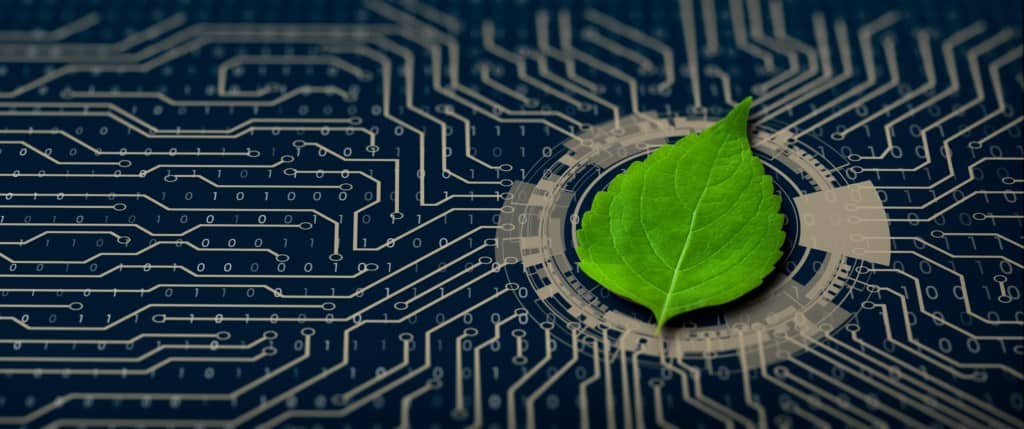 Volkswagen Drives Sustainability
Long before the mass adoption of electric vehicles and the potential of hydrogen power, Volkswagen championed sustainable practices in a sector often criticized for its environmental impact. Beginning in the 1990s, Volkswagen embedded sustainable management into its core business strategy. Their commitment extends beyond just environmental considerations to encompass all facets of sustainable development. Over three decades, Volkswagen has undertaken numerous initiatives—many of which might be unfamiliar to the broader public—that support not only environmental impact but also social and governance matters. To Volkswagen, a sustainable organization is one that protects both the planet and its workforce.
A Virtuous Circle
Let's start with the environmental aspect. As early as 1995, the automaker developed its policy of building greener vehicles. Here, the vision was not just to make cleaner engines, or even to use new energy sources, such as hybrid or electric, but to rethink the entire vehicle life cycle. A cleaner vehicle is not simply one that consumes less, rather it is a vehicle that, from its manufacture to scrapping, has the lowest impact possible on the planet. Thanks to this philosophy at the heart of the strategy, the European Commission has awarded the European Environment Prize to the German automotive giant.
Alongside its vehicle life-cycle plan, Volkswagen has partnered with SiCon GMBH, with whom they have developed a technology that transforms automotive waste back into reusable raw materials.
Sustainability Through People
Sustainable development is often associated with the environmental aspect, but we mustn't forget the social element of this concept. Recognizing this, Volkswagen has implemented a range of measures over the past thirty years to safeguard its employees.
Preserving Jobs
Job preservation is paramount when it comes to safeguarding employees. In 1993, when the automotive industry faced a crisis, Volkswagen charted a different course compared to its main competitors. Instead of resorting to layoffs, Volkswagen launched a program to protect 30,000 jobs that were directly at risk. They achieved this by reducing weekly working hours from 40 to 30.
Protecting Health
Beyond job security, Volkswagen emphasizes the mental and physical well-being of its employees. To promote healthy habits, the company has adopted a 'nudge' policy with a fun twist. For instance, in 2009, the Wolfsburg-based group installed a piano-themed staircase in Stockholm, motivating employees to choose stairs over the escalator for added physical activity. Additionally, Volkswagen launched a website inviting employees to share suggestions for enhancing workplace well-being.