Speexx: A Credible Solution in the Global, Digital Workforce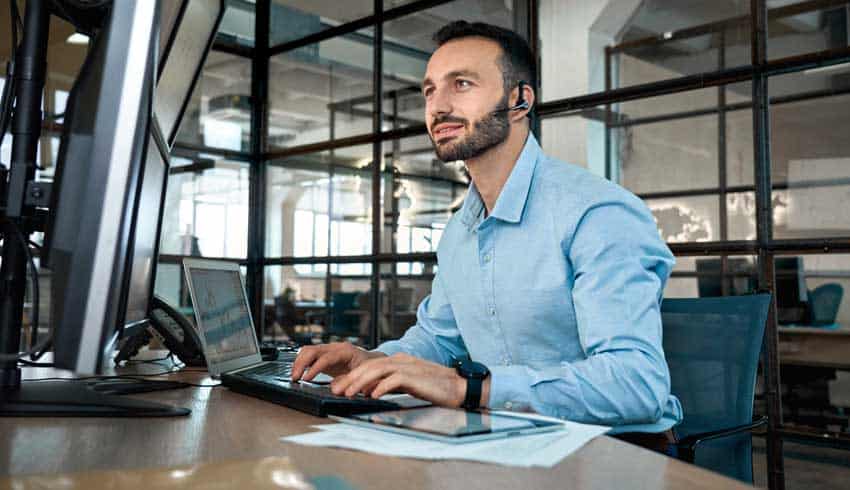 In a world that's transforming – digitally – so rapidly, how do we know which platforms or providers to trust? Indeed, how do HR and L&D managers – as well as IT, legal, procurement officers that work alongside them – know whether a provider or platform is good, valid, trustworthy and secure? One you can hand your data over to without losing sleep at night, one that you know other companies will recognize and acknowledge as "credible"?
We're going to delve in on the importance of proper accreditation and certifications here at Speexx, and how we've prioritized our own company's certifications so that we are now a heavyweight, credible online (snatching up TISAX, ISO, and more certifications!) provider that's up for any challenge. We'll also explain why this is ever more important (especially during and following a pandemic).
Speexx on certification, credentials and reliability
We believe an organization needs to be publicly accredited – have some kind of officialized recognition – before its customers and partners can trust that this same organization can properly credit others. It is not worth talking to or considering another provider who doesn't have external recognition or validation – not in this day and age.
Indeed, when considering a provider online, the level of accreditation and certification is important to help build up trust between the customer and the company. Companies any less than properly certified with the necessary credentials should not even be considered as partners.
Especially in regulations-based industries, like automotive and insurance, certifications help organizations better assess and judge providers of digital services and their processes. For Speexx, when it comes to data privacy, regulatory compliance processes and information security, our customers, users and HR and L&D partners cannot afford or hold space for any error. We do not take any of this lightly, we respect legal and quality thresholds, and aim to surpass their expectations.
Quality is very important here at Speexx and that's why in 2009 we introduced a quality management system along with becoming certified according to DIN ISO 9001:2015 in 2018. ISO is a set of standards that specifically help organizations to ensure that they meet both customer and stakeholder needs within the regulatory requirements related to their product or service.
Establishing such procedures for monitoring, measurement and analysis helps us to show that all processes are carried out properly regarding language courses, training services and quality management. Through regularly monitoring these activities, we can ensure the effectiveness of all measures.
Certifications like ISO will help all organizations to be able to better assess and judge providers of digital services, like language training and their processes, whether business is conducted at home, at the office or a hybrid of the two.
In order to be on the safe side, organizations should conduct screenings with their digital service providers to ensure they are following appropriate security measures, accreditation, and certification processes. This is something that Speexx has a reputation for keeping track of and has been regularly upholding from the very beginning.
TISAX® Certification for IT Security and GDPR Compliance
Earlier this year, we also took a similar step forward with our information security and GDPR compliance with our TISAX® certification.
Europe's automotive industry relies on trust to develop, build and operate cars. To ensure they're getting the safest, most secure products and services, European carmakers and their suppliers use the Trusted Information Security Assessment Exchange (TISAX) to provide an aligned information security assessment.
The TISAX certification is based on the international ISO/IEC 27001 and 27002 standards adapted to the automotive industry. In 2017, it was updated to include controls for the use of cloud services like Speexx; now, Speexx is the first global digital learning platform to achieve the TISAX participant status.
TÜV Rheinland, an independent accredited auditor, now completed the TISAX assessment of Speexx and our parent company, digital publishing AG, in March 2021.
Indeed, as organizations worldwide lean more on cloud-based technology, with so much of the workforce only accessible online now (no longer in a physical office), security and privacy will be even more significant concerns for business and the IT industry supporting them. With most processes moving to be online (if not entirely) this rings true the idea that certification and accreditation should be the number one priority.
It is important to stay vigilant and aware of current regulations, laws and standards. In our new normal we live in today; digitalization has accelerated at top speed. Due to that, accreditation like the TISAX certification is a step in the right direction that sets an organization higher up against its peers.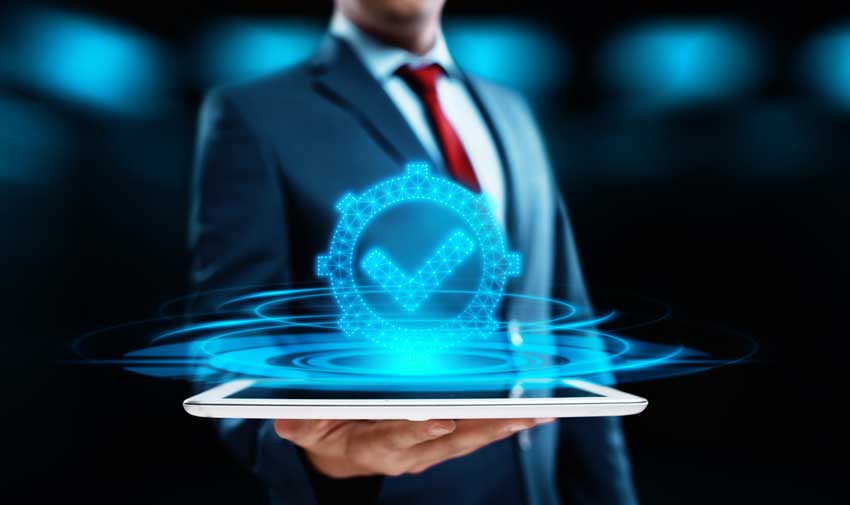 CEFR is designed to offer a comprehensive base for the assessment of foreign language proficiency. Each user on the Speexx platform that passes a CEFR milestone is issued a CEFR certificate. This particular certificate provides insights into what has been accomplished by passing the milestone.
Obtaining a credible certificate digitally helps show at what proficiency level you are at. Once each level is completed it is easy to clearly communicate the progress made by presenting a CEFR certificate. The best practice is to gain credible CEFR certifications through a trustworthy source, such as Speexx.
As digital certification is becoming more prevalent, not only in language proficiency but also in many other fields, finding reliable sources for accreditation is something that can be beneficial in the long run.
Speexx' commitment to accreditation
These examples – TISAX, ISO, CEFR – are only the tip of the iceberg. We're working to ensure our partners and customers know we're trustworthy and reliable as an organization – being digitally certified and credentialed in all the ways we can – so that not only are we providing trusted, excellent services, but that our word matters when we "accredit" others.
Such certifications are just another step into the right direction for Speexx to be even more secure and credible as a company. Taking into consideration the many language learning providers out there, we at Speexx always put our best foot forward to be able to gain and keep the trust of our customers and users.
We look carefully at which types of certifications are the most beneficial to the services we provide in such industries such as automotive, financial and insurance. Looking closely at what makes the most sense to become certified in and then seeing that process through, is what we pride ourselves in.
Credible throughout the market
In another step towards becoming the most secure provider in the digital learning space, we also earned a spot on the 2021 Fosway 9-Grid™ for Digital Learning. Speexx is now the first, and only, digital language training provider to make it onto the list.
Those who are not familiar with it, the Fosway 9-Grid™ is an esteemed, unique market analysis model for next generation HR, talent and learning. The 9-Grid™ is the only model that is used in order to analyze the markets of learning and talent systems. This model is used to identify and understand the positions of solutions and providers relative to each other.
Recognized as Europe's #1 HR and learning analyst, Fosway publishes its Fosway 9-Grid™ annually. The 9-Grid is a great way to provide a unique assessment of the principal learning and talent supply options available to organizations in EMEA.
Their most recent report was published just last March and takes a deeper dive into the global digital learning and content provider space. Earning such a spot on the Grid, is a great opportunity for Speexx to secure our position to help build and grow language skills that matter in the new digital normal.