Speexx Exchange Podcast – Episode 1:
Make AI Work for Your Learning Organization & What's Next for

Laura Overton


[fusion_soundcloud url="https://soundcloud.com/speexxexchange/speexx-exchange-podcast" layout="classic" comments="no" show_related="no" show_user="no" auto_play="no" color="#ff7700″ width="100%" height="100%" hide_on_mobile="small-visibility,medium-visibility,large-visibility" class="" id="" /]
Welcome to the Speexx Exchange Podcast on Make AI Work for Your Organization! Your host, Donald Taylor, Chairman of the Learning and Performance Institute – and renowned L&D expert – interviews learning technologies specialist Laura Overton (also former CEO and founder of Towards Maturity). In this inaugural episode, the two discuss evidence-based learning, the dangers of "analysis paralysis," AI's role in the learning industry and the upcoming Speexx Exchange conference in Berlin on November 27. We also get a peek at what's next for Laura now that she's left Towards Maturity.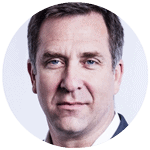 Donald Taylor is a recognized commentator and organizer in the fields of workplace learning and learning technologies. He is a veteran of the learning, skills and human capital industries, with experience at every level from delivery to c