How to Overcome the Resistance to Digitizing Corporate Learning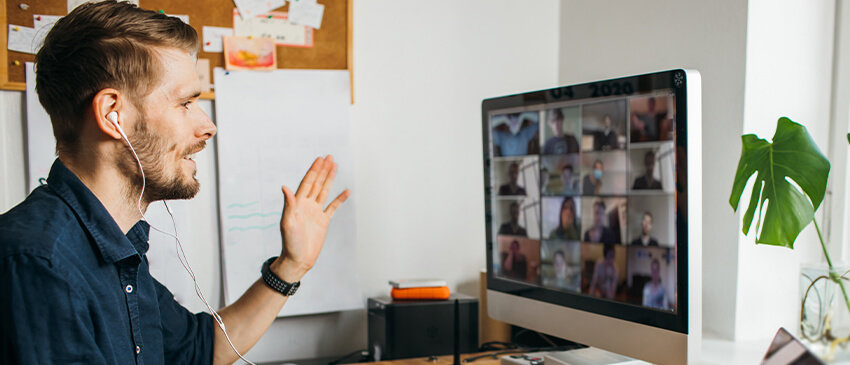 The pandemic has forced a lot of HR and L&D managers to explore the idea of digitization in corporate learning, whether they wanted to or not.
To date, some L&D decision-makers remain hesitant about digitizing their corporate learning and training programs and perceive numerous barriers or challenges to the effectiveness of virtual learning.
Before going into all that, let's discuss what digitizing your corporate training would look like, then we'll explore why we think a few folks might perceive difficulties around the transformation process, and the effectiveness of the newly digitized corporate learning material.
And then we'll explain the reasons why there shouldn't be resistance, and how to overcome it.
What's digital learning all about?
It's a broad term, but when we refer to "digital learning," we're talking about learning that's accompanied by technology or learning that makes effective use of technology (technology-enhanced strategies).
Digital learning makes use of:
blended learning
personalized learning
Microlearning
other strategies that rely on digital tools (to some degree.)
It can also encompass tools fueled by artificial intelligence and virtual reality. These are a few examples of what would go into the digitization of your corporate learning and training programs.
And while the elearning market is predicted to reach a market value of $325 billion by 2025 (according to Research and Markets), there is still internal resistance to change to a more digital approach.
What are examples of digital learning?
Really, any type of learning that uses technology. Any type of tools, systems, devices and resources that rely on tech for learning.
This can happen across all learning areas and paths, and include: social media, gamification, artificial intelligence, virtual reality, massive open online courses (MOOCs), virtual classrooms, 1:1 virtual meetings, bite-sized 'microlearning' on an app on one's device, and more.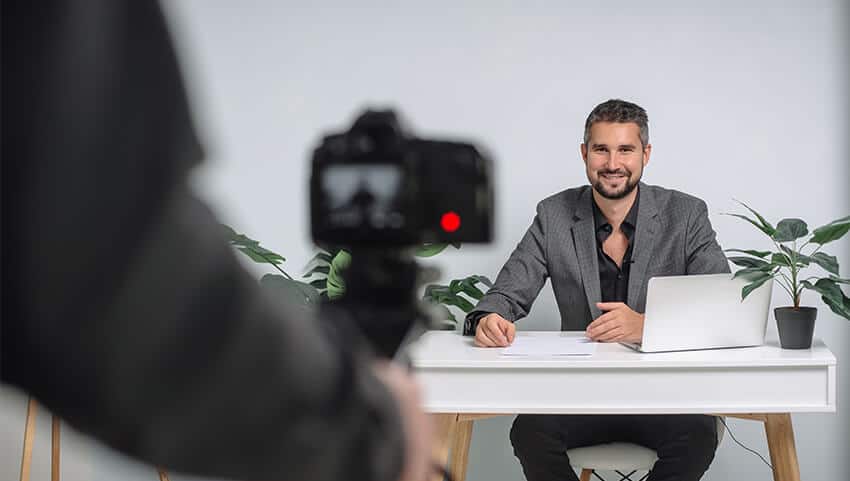 Identifying workforce learning demands of the future
Changing our approach to learning is not a particular new topic in L&D. Even before our experience with the global crisis, we were already anticipating some turmoil in the topic of skills development, and what will need to happen to address it. In a McKinsey Global Survey on future workforce needs, almost nine out of ten executives claimed "their organizations either face skill gaps already or expect gaps to develop within the next five years."
However, this kind of change is new in the sense that there are still many companies that believe their legacy learning programs are the only way to approach professional learning and training.
Well, it goes as a surprise to no one that most modern day businesses did not have the opportunity to keep traditional trainings available to their employees since the outbreak of COVID-19.
The mandatory transformation in learning forced us all to take a hard look at our priorities, our programs, and what exactly is stopping us from transitioning our corporate learning approach to something more digital.
The fear of change was evident in the past few years, but as we look forward into the future, we see that change is not only a possibility in HR and L&D, it is also something that can result in positive outcomes.
Of course, technology in learning is not necessarily meant to replace the classroom or human contact, per se; but it's more than just giving someone an app or a laptop.
Digital learning can stand alone as a learning method but also complement or supplement other types of more traditional learning.
Because it relies on technology, the digitization of your corporate learning and training is facilitated by technology and the ubiquity of cell phones and laptops tends to give a learner more control over learning path, time, place and pace.
Why would HR and L&D resist the move to digitization?
Perhaps some of you readers have already made the shift to digitizing your corporate learning and training programs at your company. Maybe this was years ago. Or maybe you began the process and have run into internal resistance on seeing it through. Or maybe you are not convinced that digitizing training is the right approach for your employees' learning needs.
No matter the reason, there will always be skepticism when it comes to change.
Here are the most common reasons we found why HR and L&D would hesitate to move their learning strategy to digital.
1. Intimidation of technology. New technology, unfamiliar interfaces and potential security breaches can be intimidating. For many, one important perceived barrier or challenge to digitization in learning is potential limits of existing technology infrastructure. Simply put, they aren't sure the tech is up to the task. And even if these HR and L&D managers are tech-savvy, they may be reluctant to go all-in on digital learning as they fear potential employee resistance toward a new learning approach, especially if certain employees are historically late tech adopters or don't "take" to new programs easily. Moving legacy programs to newer models is one challenge but getting the end-users on board and engaging with the new program would be another challenge in itself.
2. Understanding ROI. Relating to point one above – another fear that is common is that learners, or employees within their companies, won't make the time to participate in learning. If you don't "see" your employees "learning" in a conference room, it's hard to tell if they're actually getting any learning done. Not only will you need a new metric to use to determine if learning is happening, how do you keep people motivated, when they're all working and learning remotely?
3. Finding effective learning content. It can be difficult to find high-quality, relevant learning content. In this Netflix-era of content production, learners have a higher standard for the quality of content they consume. How can you be sure that the learning providers will provide the customization your organization needs?
4. Determining knowledge gaps and assessing skill levels. Finding knowledge gaps and assessing skills levels was already a challenge when everyone was working from the office. How does one do this all digitally? Where do we start without putting pressure on our workforce, who already fear admitting any lack of skills for losing their jobs during this difficult time?
5. New skillset required for L&D: Finally, this shift doesn't only require a new set of skills, capabilities, and mindset for the learners in the workplace. This shift to digitization requires HR and L&D to completely revamp their own roles. This would mean that digital skills would be required in your own HR or L&D career and that your own department would need to become the experts in digital training. This is another investment that cannot be overlooked if you want to commit to transforming your learning approach.