How Virtual Classrooms Are Better in 2021 and What It Will Take To Get There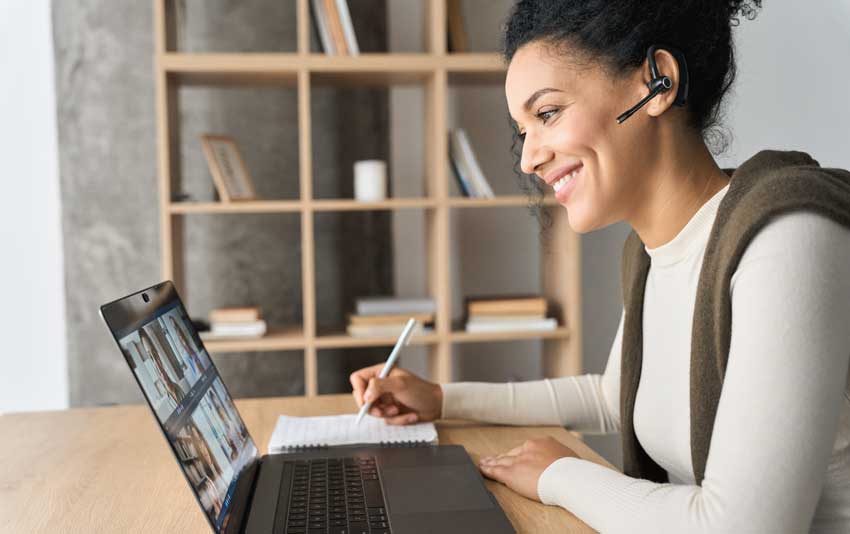 As HR and L&D professionals, we know just how important it is to continuously learn, grow, and improve personally and professionally. In the working and learning world we live in today, where so many aspects have been shifted due to the pandemic and accelerated the rate of change, it can be hard to keep up with the newest best practices, especially when it comes to virtual classrooms.
There are many ways to teach, train and discover new ways of learning, but is learning online as effective as learning in a person-to-person setting?
Traditional learning, like in a classroom setting, is a method most of us are familiar with. However, times are changing, and we see a shift in how we learn and our methods of educating ourselves. For example, employees state that they learn up to 5 times more material via eLearning. More non-traditional methods like virtual classrooms are becoming the innovative and more effective way to learn and work.
Virtual classrooms have shown us that learning, even in a remote and digital environment, can be just as successful and, if not more effective than face-to-face learning. But how can you improve your virtual learning setting and make the most out of it in 2021? We'll go into detail on what things you can do to stay ahead of the curve and give you some insights from customers of Speexx on their experiences with virtual classrooms.
Are you interested in checking out our virtual classrooms?  Try Speexx for free and see how we can help you make the best out of digital language learning.
How are virtual classrooms better in 2021?
There have certainly been a lot of changes throughout 2021, most notably, how we interact with each other regarding working and learning. Being forced from one day to the next to run all business aspects at a remote or digital level taught us that resilience and adaptability are essential aspects of success in any situation. Despite the psychical distance, how we were practically forced to interact with each other, almost exclusively online, brought us closer to one another.
The ability to join sessions from anywhere has allowed collaboration across borders to be more accessible than ever before. Beyond that, the education space will accelerate the adoption of virtual classrooms and virtual tools in learning and development.
Classroom culture has indeed changed forever in the way that we interact with one another. Virtual classrooms create a more informal atmosphere where a relaxed dress code becomes routine, and more personal aspects of life are shared with others, such as pets, children and living quarters. More importantly, virtual classrooms provide a space to develop a social presence to enhance a positive and supportive classroom culture.
However, we still have a long way to go to optimize our usage of virtual classrooms and see the advantages they offer. A more recent study done by the Elearning Industry suggests that around 42% of organizations agreed that eLearning helped them increase their revenue. This trend shows that investing time in virtual learning and centering on the development of that field directly connects to the success of the business.
Moreover, as leaders in the learning and development field, we can utilize and improve on what we have already learned about virtual classrooms in the past year.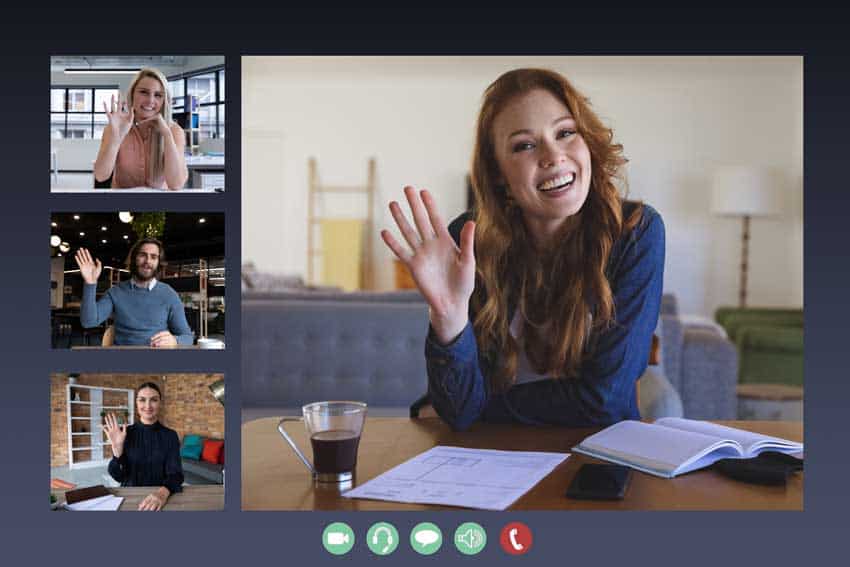 How to improve your virtual classrooms
We all want to be successful and bring profit to our organizations, but how do we get there? Throughout the pandemic, it has been clear that the way we teach and learn has changed and will be different in the years to come.
Putting this into perspective, let's look at a few things that can help us refine our methods and adapt to this new normal and the future of learning.
Put more prioritization on online tools
Accessing and leveraging the right technologies to deliver engaging, compelling, and collaborative sessions should be one of your top priorities. If you are looking to improve your processes in online learning with virtual classrooms, finding the right online tools that work for your goals and fit into your organization is crucial.
Depending on your overall goal of learning online, using auxiliary online learning platforms, such as Speexx for language training, helps to supplement learning. Putting technology first will help you and your organization become faster and more agile in the long run when learning and working online. According to a customer survey done by Speexx, when asked about their virtual classroom experience, 77% of our customers saw an increase in improved results.
With such tools online, focus on creating collaborative learning experiences by optimizing your online classrooms to be more interactive workshops for others to participate in. In doing so, you create more of a priority in the technology you use to deliver the best experience possible.
Leverage learning anywhere
Even before the pandemic, learning from many places outside of the classroom was possible. While this is not a new fact, it is important to recognize those places where learning is most effective.
Digitalization also plays a significant factor here as you are only as strong online as your digital processes are organized. If your processes are not up to date with the latest methods in your industry, online learning will be affected as a result.
By putting in more effort to digitize your processes, the possibility for online teaching and learning to engage learners in a new and innovative way opens up. Not only that but implementing digital technologies into your organization can help accelerate progress towards enterprise goals such as workforce diversity, environmental targets, and financial returns by 22% (Deloitte, 2020).
Keep blended learning in mind
Although virtual classrooms and digital learning seem to be at the forefront of 2021, a technique that should not be ignored is blended learning.
Finding a good balance between online and offline can help reduce some learners' feelings of loneliness while still catering to those who prefer the more relaxed online atmosphere. Using both techniques together also makes sessions available to a broader range of learners and learner types.
Using the blended learning technique is a great way to ease into a more digitized environment if you are not quite there yet to move over to online sessions. We won't see face-to-face learning disappear, but if we can combine it with online education, we can make our virtual classrooms even more effective and attractive to a broader audience.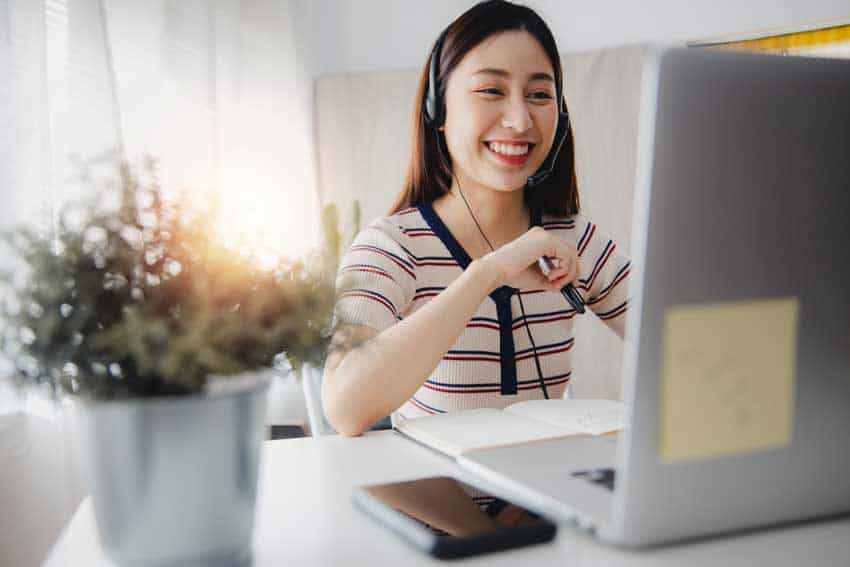 What others are saying about virtual classrooms
At Speexx, we had a chance to survey our customers and ask them for feedback on virtual classrooms' effect on their workforce. As a consensus, virtual classrooms were seen to positively impact various aspects within each organization.
As far as what effect virtual classrooms had on each organization, the replies were varied but still touched on the same positive effects and advantages.
Here are just some of the results where our customers described the effect virtual classrooms had on their organization:
More cooperation among teams, the possibility to meet colleagues recently hired when it is not possible to meet in person, the possibility to share information.
To have more possibilities to use verbal English.
Time-saving and better productivity.
Virtual classrooms help people in terms of flexibility. They can better organize the lessons in their agenda. Furthermore, classrooms "force" people to talk in a group that means dealing with a variety of accents and rhythms that are more like real life.
Opportunity to create a network and share ideas remotely.
Opportunity to see other people –> nearly F2F training.
Save time and energy usually lost on transportation, more productive from home office for some.
We were able to push virtual classrooms during the Corona period without any problems and increase the number of participants. Because we have worked with virtual classrooms before, we already knew the benefits of it. It helped to quickly make another self-learning option available to employees who could no longer perform their tasks due to Covid 19.
Most felt that offering virtual classrooms to their workforce improved and strengthened collaboration and communication in many aspects. Many also expressed that by offering virtual classrooms to their workf