Why is

Digital Learning 
Essential?
Making the decision to go for digital learning means putting your employees' safety and well-being first. Although current events have forced us to change our approach to various aspects of our professional lives, it doesn't mean that learning stops.
Infographic | Why is Digital Learning Essential?
Find out more about digital learning
Download this infographic and find out what makes digital learning essential!
Digital Learning Essentials
Digital learning allows you to track the progress of your employees. The right LMS can even provide you with an analysis of every user's performance and development. You can even check engagement levels and consumption patterns. This allows you to create more tailored courses and programs based on the data you're seeing about your employees – none of which would be possible with traditional face to face methods.
Tax and consulting firm PricewaterhouseCoopers urges organizations to take stock of their real estate and consider remodeling or shutting parts of existing offices to reduce office space needs. It simply doesn't make sense to pay rent, electricity, and other costs for a location that no one is going to use. This means that people won't have a physical space in which to learn – it makes sense to move them to digital. Simply put, digital learning can help save money for your business.
Making the Switch from F2F to Digital Learning
It's obvious that if you're going to move to digital learning, you have to be sure that all your digital tools are working in order. Many organizations use a variety of software tools, what with so many enticing solutions on the market.
Integrating all this software, piecing it together, is no simple feat, and you want to be certain of successful tech integration (meaning that your employees are not only using the technology daily but have access to a variety of tools that match the task at hand and provide them with the opportunity to build a deeper understanding of content).
Online learning is like remote working – it's going to be the norm. It already is the norm and will stay this way for the foreseeable future. Digital learning is an opportunity to make relevant, personalized learning accessible to people whenever, wherever. Offering online language learning allows people to learn flexibly, stay engaged, and, most importantly, stay safe during these times (when caution is still necessary), while reducing business costs as well. With digital learning, employees have complete control over their learning schedules. This flexibility makes it possible for people to learn at their own convenience.
You might also be interested in
Webinar
F2F to Digital Learning – How to successfully adapt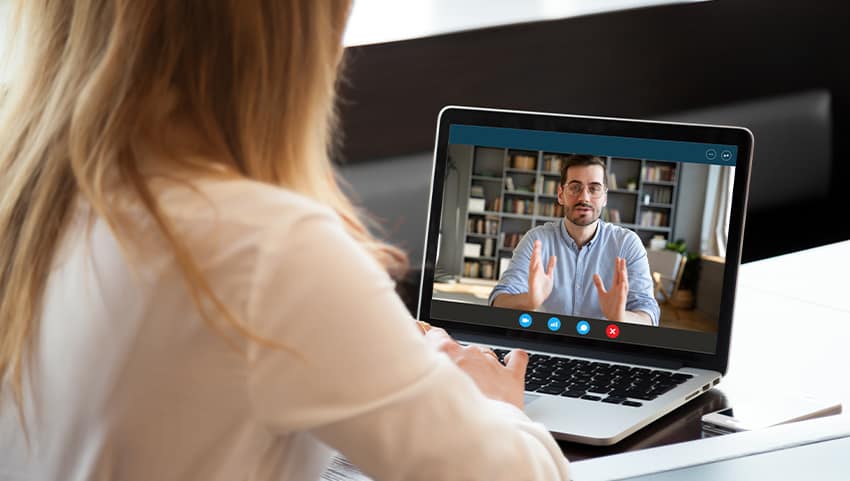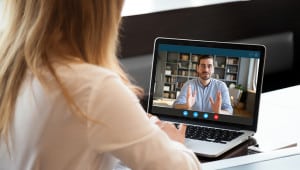 What are the top challenges HR and L&D professionals face when switching from face-to-face (F2F) to digital learning and dealing with accelerated digital transformation? How can you overcome these challenges and what are the top things to keep in mind?