Thank you for your interest!
You will shortly receive an e-mail with your personal digital copy of the whitepaper.
How can you create flexibility in response to change?

Assessing skills gaps – where are they?

How can you develop business agility?

Blended Learning for a global workforce.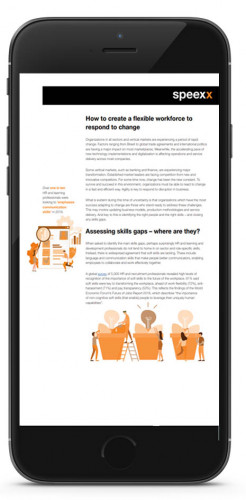 More Whitepaper, eBooks and Infographics from Speexx.