How Does Design Thinking Apply to HR?
White Paper | How Design Thinking improves Learning & Development
Design Thinking must become an integral part of HR strategy if E-learning at work is to be successful. Discover how adopting a user centric approach and focusing on employee experience can help drive engagement and success in L&D programs.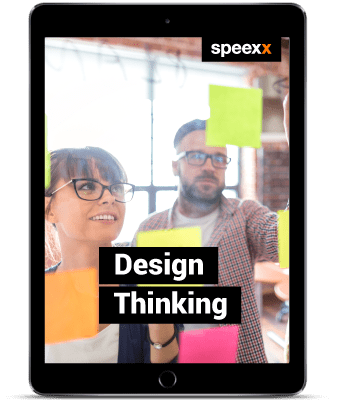 In this white paper you will learn
The five key stages in Design Thinking

How you can use Design Thinking to leverage learning technologies for increased employee engagement

The three design essentials you need for a successful mobile-first L&D program

How Design Thinking applies to HR & learning development
Explore our Blog
We've talked to Hannelore Kolb, Learning Program Manager of Corporate Talent Management at Hager Group and Speexx Exchange speaker, to get her perspective on how an organization can successfully adapt a culture of learning through digital transformation; how L&D has changed in recent years; learning processes unique to Hager Group, like "change levers"; and what, in her view, learning and development professionals need to do to keep up with these fast-paced, ever-changing trends.
With remote work becoming standard practice, team leaders need to rethink their communication strategies. Virtual teams tend to be culturally diverse and studies show they have the advantage of being more innovative and able to easily move quickly out of their comfort zone, but bringing them together to collaborate can be challenging.