How Does Design Thinking Apply to HR?
White Paper | How Design Thinking improves Learning & Development
Design Thinking must become an integral part of HR strategy if E-learning at work is to be successful. Discover how adopting a user centric approach and focusing on employee experience can help drive engagement and success in L&D programs.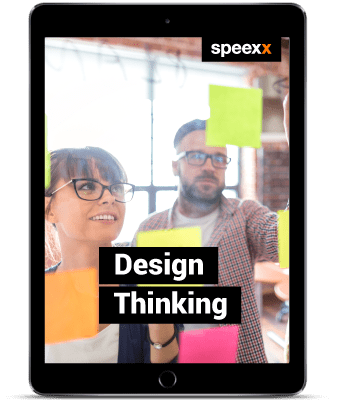 In this white paper you will learn
The five key stages in Design Thinking

How you can use Design Thinking to leverage learning technologies for increased employee engagement

The three design essentials you need for a successful mobile-first L&D program

How Design Thinking applies to HR & learning development
Explore our Blog
Agility and adaptability will be key to business success in 2020. Now more than ever, learning professionals should shift their focus from traditional vocational and compliance training towards creating a culture that helps employees learn and grow.
Last year was a game-changer for Speexx. We kicked off an exclusive partnership with Cambridge Assessment English, doubled down on AI efforts, broke new ground and launched a podcast, received record number attendees at our annual Speexx Exchange conference and collected numerous awards.