How Does Design Thinking Apply to HR?
White Paper | How Design Thinking Improves Learning & Development
Design Thinking must become an integral part of HR strategy if E-learning at work is to be successful. Discover how adopting a user centric approach and focusing on employee experience can help drive engagement and success in L&D programs.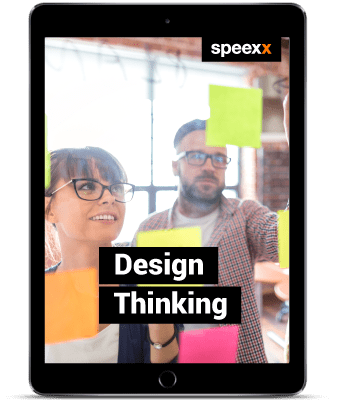 In this white paper you will learn
The five key stages in Design Thinking

How you can use Design Thinking to leverage learning technologies for increased employee engagement

The three design essentials you need for a successful mobile-first L&D program

How Design Thinking applies to HR & learning development
Explore our Blog
The State of L&D in Digital Transformation: ''Change is Happening Here and Now'' Each year in December, the HR and L&D community come together in Berlin for a day filled with learning, networking and peer exchange at Speexx Exchange. This year, over 150 HR and L&D professionals joined us to exchange best practices, explore trends and current benchmark reports, and, above all, discuss the challenges for L&D in digital transformation and how the community is tackling them here and [...]
Learning may often take place in a classroom full of people (or an office full of colleagues), but the truth is, it's personal—especially when it comes to learning a new language. And unfortunately, it hasn't always been easy for HR and learning and development (L&D) professionals to create unique, customizable experiences for employees.