How Does Design Thinking Apply to HR?
White Paper | How Design Thinking improves Learning & Development
Design Thinking must become an integral part of HR strategy if E-learning at work is to be successful. Discover how adopting a user centric approach and focusing on employee experience can help drive engagement and success in L&D programs.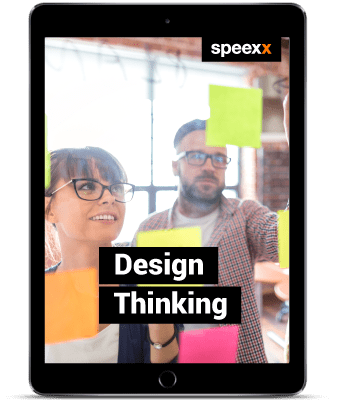 In this white paper you will learn
The five key stages in Design Thinking

How you can use Design Thinking to leverage learning technologies for increased employee engagement

The three design essentials you need for a successful mobile-first L&D program

How Design Thinking applies to HR & learning development
Explore our Blog
Despite our mission to improve communication skills across borders, we know that there are times when we can't do everything alone. That's where our Channel Partners come into play. If you value effective communication and you're interested in becoming a Speexx Channel Partner, keep on reading to learn what top qualities our successful Channel Partners have in common.
In a bid to drive enhanced performance, companies are shifting from top-down hierarchies to flatter structures with cross-functional teams. According to research from Deloitte, "the shift from hierarchies to cross-functional teams is well underway. Our data shows that adopting team structures improves organizational performance for those that have made the journey; organizations that have not risk falling further behind." More than half of respondents to Deloitte's survey (53%) report a significant improvement in performance after switching to a team-based model of working.