How Does Design Thinking Apply to HR?
White Paper | How Design Thinking Improves Learning & Development
Design Thinking must become an integral part of HR strategy if E-learning at work is to be successful. Discover how adopting a user centric approach and focusing on employee experience can help drive engagement and success in L&D programs.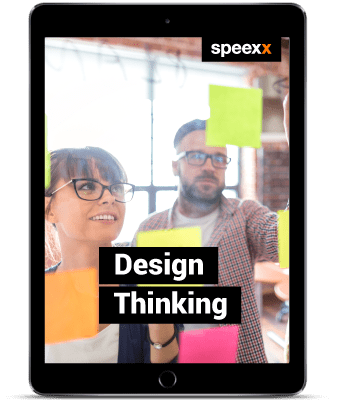 In this white paper you will learn
The five key stages in Design Thinking

How you can use Design Thinking to leverage learning technologies for increased employee engagement

The three design essentials you need for a successful mobile-first L&D program

How Design Thinking applies to HR & learning development
Explore our Blog
Like "artificial intelligence," the term "Learning Experience Platform" (LXP) has become a buzzword that companies are clamoring to associate with. Indeed, at Learning Technologies UK this last February, most vendors exhibiting claimed to fall under, or offer services related to this category. So, why is LXP important, and why should you start taking it seriously?
At Speexx, AI is not merely a buzzword: We have long understood that the one-size-fits-all product of the past is not ideal; everyone learns at different speeds, begins learning at different levels, and has unique, individual preferences when it comes to how they'd like to learn