How Does Design Thinking Apply to HR?
White Paper | How Design Thinking Improves Learning & Development
Design Thinking must become an integral part of HR strategy if E-learning at work is to be successful. Discover how adopting a user centric approach and focusing on employee experience can help drive engagement and success in L&D programs.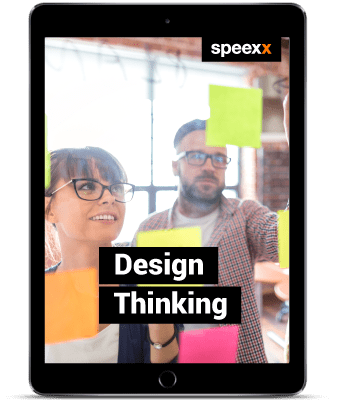 In this white paper you will learn
The five key stages in Design Thinking

How you can use Design Thinking to leverage learning technologies for increased employee engagement

The three design essentials you need for a successful mobile-first L&D program

How Design Thinking applies to HR & learning development
Explore our Blog
A handful of recent reports cite that, for the first time in history, many organizations employ staff spanning four, sometimes five generations. Indeed, by 2020, most companies will have all these cohorts working side by side. Some leaders might worry about what this means for their organizations, wondering if the wide variety of people with fundamentally different experiences, perspectives and areas of expertise will hinder progress or company growth.
Performance management is no longer only focused on annual reviews. As times have changed, it is now a continuous process with regular check-ins between managers and individual employees all year long. Businesses are now implementing increasingly sophisticated continuous performance management solutions, enabling them to become much more responsive to changing business priorities.