How Does Design Thinking Apply to HR?
White Paper | How Design Thinking improves Learning & Development
Design Thinking must become an integral part of HR strategy if E-learning at work is to be successful. Discover how adopting a user centric approach and focusing on employee experience can help drive engagement and success in L&D programs.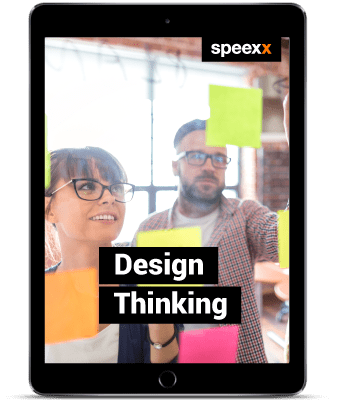 In this white paper you will learn
The five key stages in Design Thinking

How you can use Design Thinking to leverage learning technologies for increased employee engagement

The three design essentials you need for a successful mobile-first L&D program

How Design Thinking applies to HR & learning development
Explore our Blog
Globalization and digital transformation are changing the way business works, and more organizations are upskilling their employees in order to keep up -  it's simply not enough for teams to speak only one language. When a company limits itself to speaking only one language it is missing out on opportunities to develop new partnerships and secure new clients. Many companies are at different stages in their digital transformation journeys, and have questions about best practices when it comes to corporate language training in the digital world.
The world of work is changing. An increasingly challenging labor market with very low rates of unemployment has resulted in employees holding the balance of power in organizations. At the same time, while automation is creating new roles and new opportunities, there are many people who need to reskill in order to fill these roles. According to global HR and learning analyst Josh Bersin, it typically takes between 18 - 20 months to reskill people but companies are struggling to do this.