How Does Design Thinking Apply to HR?
White Paper | How Design Thinking improves Learning & Development
Design Thinking must become an integral part of HR strategy if E-learning at work is to be successful. Discover how adopting a user centric approach and focusing on employee experience can help drive engagement and success in L&D programs.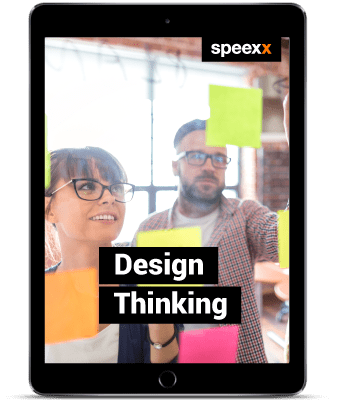 In this white paper you will learn
The five key stages in Design Thinking

How you can use Design Thinking to leverage learning technologies for increased employee engagement

The three design essentials you need for a successful mobile-first L&D program

How Design Thinking applies to HR & learning development
Explore our Blog
Virtual exchanges continue to dominate most of our social interactions in the workplace, requiring L&D and HR teams to incorporate more digital workshops into their current learning and training offerings.
Due to COVID-19, many organizations throughout the globe had to rush into digital transformation – specifically, digital learning – overnight. And while this pandemic has taken face to face (F2F) work and learning out of the equation (at least for now), it's still worth investing in and embracing digital learning – after all, online education is estimated to reach $325 billion by 2025.