How Does Design Thinking Apply to HR?
White Paper | How Design Thinking improves Learning & Development
Design Thinking must become an integral part of HR strategy if E-learning at work is to be successful. Discover how adopting a user centric approach and focusing on employee experience can help drive engagement and success in L&D programs.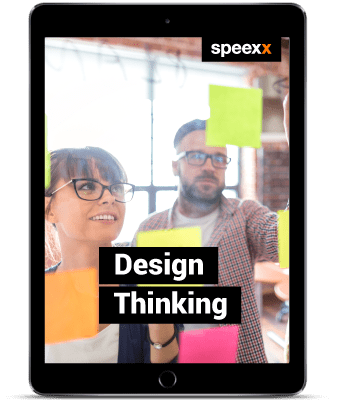 In this white paper you will learn
The five key stages in Design Thinking

How you can use Design Thinking to leverage learning technologies for increased employee engagement

The three design essentials you need for a successful mobile-first L&D program

How Design Thinking applies to HR & learning development
Explore our Blog
We spoke with the Founder of Lightbulb Moment and Speexx Exchange 2020 co-host, Jo Cook, on her perspective on what learning and development professionals need to do to keep up with these fast-paced, ever-changing trends in the new digital normal.
Innovative language training doesn't have to be complicated. With Speexx, your learners have the ability to develop and maintain their professional language communication skills in a modern and flexible way without ever leaving the platform.