Looking Back at 2020: The Year of Learning and Working from Home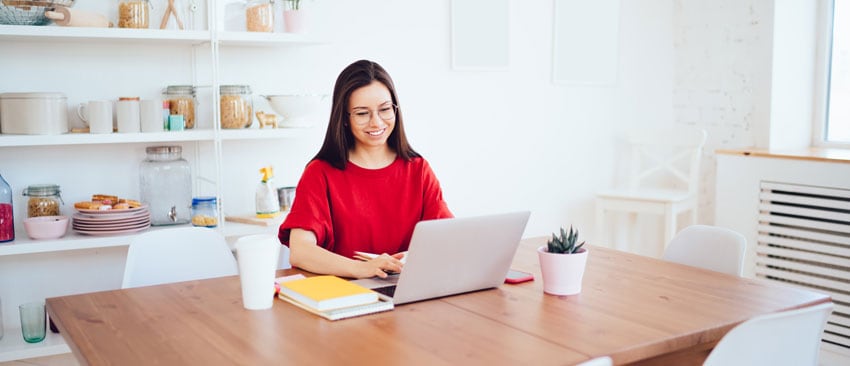 We recently passed the one-year mark of living through a pandemic – more than 365 days of working and learning from home – and we can probably all agree that most of us have, by now, adjusted (some better than others) to this new way of life.
What exactly have we learned from the past year? Well, now that we've had some time to reflect after the anniversary of mass "work from home" mandates around the globe, we at Speexx are happy to share some of our key takeaways from this whole experience.
Between the spring of 2020 and today, Speexx, like the rest of the world, faced may challenges – including keeping ourselves positive and motivated in times of fear and uncertainty (a few of our offices are located in what were, and still are, COVID-19 hotspots). That said, we're happy to share that we enjoyed steady business continuity, became stronger in our internal and external communication and even saw tremendous growth.
Here, we, summarize some of our top lessons learned during a year in lockdown.
What changed in working and learning the past year?
Switching from face-to-face to all-remote working and learning at the start of the pandemic was not something new to us at Speexx. For many years, we've been helping companies through the digital transformation process. As a global company, with companies scattered across the world, Speexx is familiar with working remotely – managing virtual meetings, being cognizant of time zones and keeping spirits, motivation and communication high, even when everyone's working alone at his or her computer, from disparate locations.
Due to COVID-19, many organizations throughout the globe had to rush into digital transformation – specifically, digital learning – overnight. We had to keep pace with all the new needs of customers, as well as keep our own business – including planned growth, new employee onboarding, and so on – running. Not to mention we wanted to keep our own Speexxies feeling safe, secure, and motivated, despite unprecedented, uncertain times.
Here's how we did that.
Speexx WFH Initiatives Launched in 2020
At Speexx, we've always been champions of flexible, digital learning, so we were prepared to rise to the challenge of ensuring continued business success and employee well-being from home.
Throughout the past year we have not only maintained continued internal Speexx work and learning success, but even improved on it. We were happy to see that, among Speexx employees, learning from home actually increased since the start of the first lockdown.
With arguably more time due to lessened commutes, and perhaps a desire for distraction, data collected from our internal learning platform (Speexx Academy) showed an increase of learning from home. We saw that during a pretty intense part of lockdown around the spring of 2020, learning from home, more specifically activity within the Speexx Academy, increased more than 200% globally.
One thing that we found helpful in motivating and keeping morale high was Speexx Kitchen 1:1s. These sessions that we introduced during the pandemic are small, two-person get-to-know one another meetings conducted each week between colleagues chosen at random. The overall being so that two people who don't necessarily know each other well could have a watercooler-type conversation, akin to running into a colleague at the office. A majority of Speexxies partook in this program and feedback was overwhelmingly positive.
Since the start of 2020, we have launched various other initiatives internally to bolster a feeling of community, despite being all-remote. We launched a series of webinars on the topic of WFH (Work From Home). These webinars are hosted by a Speexie twice a week, take up only a 30-minute window and are quite informal, relaxed and interactive. The main focus of these webinars is to address the challenges one might face while working remotely and learning from home.
Another successful development was the kickoff of Team Leader Community webinars. With these, our team leads worldwide met each other online, to trade insights and best practices on managing teams remotely, during a global crisis.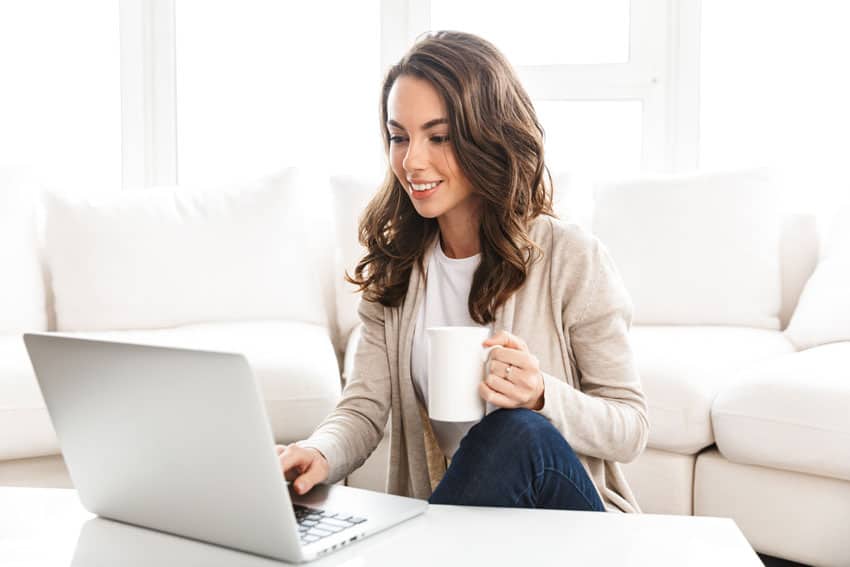 Our product: Increased engagement on the Speexx Platform
In regards to the Speexx platform, we also noticed some interesting developments throughout the year. Turning concern to our new Virtual Classroom tool Speexx RTC, we observed an amazing 92% of user happiness with this new integration. On average the number of bookings per session increased by 37% in 2020 compared to the previous year. The number of average attendees in each session also increased by a further 43% from 2019. In total, the amount of video skill trainings completed increased to an astounding 32.5% against the amount in the year before.
With all these initiatives, many of which were developed and rolled out almost overnight, we learned that putting forth the effort to keep ourselves engaged – with new lessons to learn, and ways of keeping in touch with one another despite staying at home – really paid off. Thanks to all the learning from home, new skills were acquired; thanks to kitchen 1:1s and community webinars, we felt like we were still able to connect on a human level, and not feel quite so alone in a pandemic. We got to have that casual office get-to-know-you chats that others might've missed out on during the pandemic.
 Adapting for digital events
One of our greatest achievements in 2020, during a global pandemic, was that we were able to pull off a very successful Speexx Exchange conference – entirely digitally, for the first time ever.
This was our tenth Speexx Exchange conference, and it was somehow fitting that it was all-virtual, considering we've been touting digital learning and working transformation for the last ten years.
Despite it not taking place in-person in Berlin, as is custom every year, we still had amazing speakers from all over the globe, hundreds of participants from more than 20 countries, and even networking sessions in between talks and after the conference with participants chatting about HR and L&D best practices while enjoying beers and wine virtually.
Indeed, one of the key learnings for us in 2020 was how to be flexible and adapt quickly to events that we're so used to being "in-person" going virtual, and we're so happy to have been a part of other successful digital events including LEARNTECH, Learning Technologies and more. With clear communication, the right tech tools (and curiosity and patience when it comes to testing all of them), as well as a strong Internet connection and positive attitude, we found it wasn't too difficult to quickly pivot and move real-life events online.