The Best Tools for a Remote Work Environment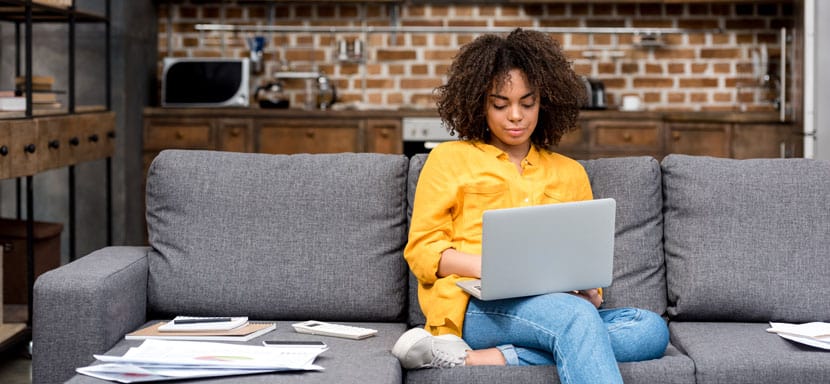 Are you looking for tools for a remote work environment? Even before the coronavirus reared its ugly head, two-thirds of the workforce already worked from home at least once a week. The introduction of COVID-19, however, has accelerated this move toward a largely remote workforce, and organizations are finding that truly mastering digital collaboration and maintaining company productivity can be tricky.
Setting up a remote working environment
At Speexx, the first intelligent language learning platform, we're committed to empowering business communication for international companies with a global workforce. Digital work environments and virtual teams are what we're built on, and what we help create and support at other organizations. Speexx is the new normal!
Now, more than ever, when employees can't go into the office, and language learners are discouraged from attending physical, traditional classes, organizations need to prepare for a surge in remote workers. To help, we thought we'd share our recommended tools and tips for setting up a remote working environment:
Basic free tools for a remote work environment
Microsoft and Google are among the many companies that offer many free remote work tools that allow for teleconferencing and live document collaboration. Microsoft Office 365 offers the well-known, irreplaceable Office programs like Word and Excel. Google's G Suite is a business subscription of Google Drive that includes similar and popular productivity tools like Google Docs and Google Sheets.
In addition, a handful of technology companies came together to form an online hub called Open for Business, in which each company details how it will help smaller business throughout the world by enabling remote work tools throughout this period. They include:
Harvard Business Review is also putting out lots of free content, including guides on how to communicate during this time. 
See more here!
SAP has also put together a comprehensive list of tools and advice to better cope with virtual and remote learning and working, which you can see here. 
Both companies offer video-conferencing services – Google with their Hangouts Meet online video conferencing, integrated with G Suite so people even outside the company can join directly from Calendar events or email invites; Microsoft with Teams, the new name for business Skype subscriptions, which provides access to larger group calls and live document collaboration.
Not far behind Google and Microsoft in popularity is Zoom, one of today's revered virtual meeting apps. It includes high-quality video meetings, screen-sharing and chat features. It also boasts split-screen functionality, allowing you to see everyone in the call at one time – akin to seeing all attendees sitting around a table in an in-person meeting.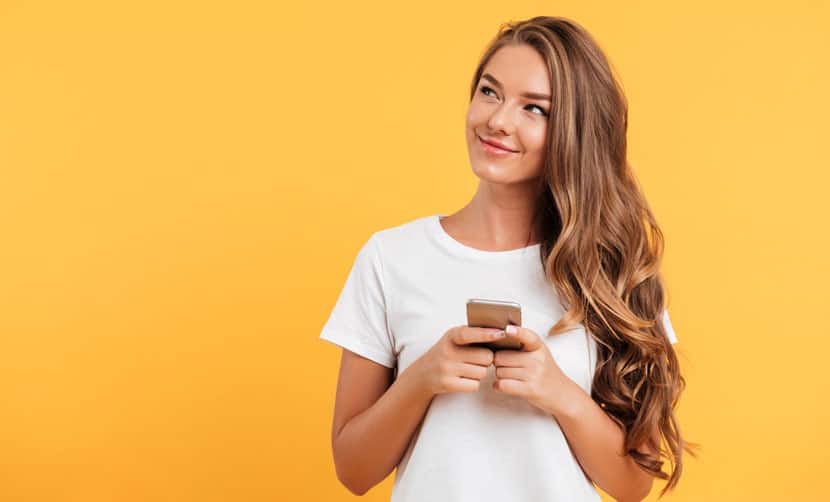 Chat tools for remote work
For basic chat functionality, Microsoft offers Teams, an obvious replacement for all those familiar with Skype. Google, in turn, provides Hangouts Chat, making it easy for teams to get their work done in one place.
But another popular, beloved instant messaging platform to consider is Slack. It's essentially a chat room for the entire organization, designed to replace email as a method of communication and sharing. Its conversations are private, encrypted and secure.
Both Teams and Slack allow you to organize communications by different groupings ("Teams" in Teams and "Channels" in Slack) but also let you do private, one-on-one messaging. Each software makes it easy to share files all in one place.
The biggest difference between the two is that Slack is a quick, easy set-up; administration requires less effort. Teams is designed for larger enterprise companies; while it's arguably more complex, it offers good integrations with Office 365 applications.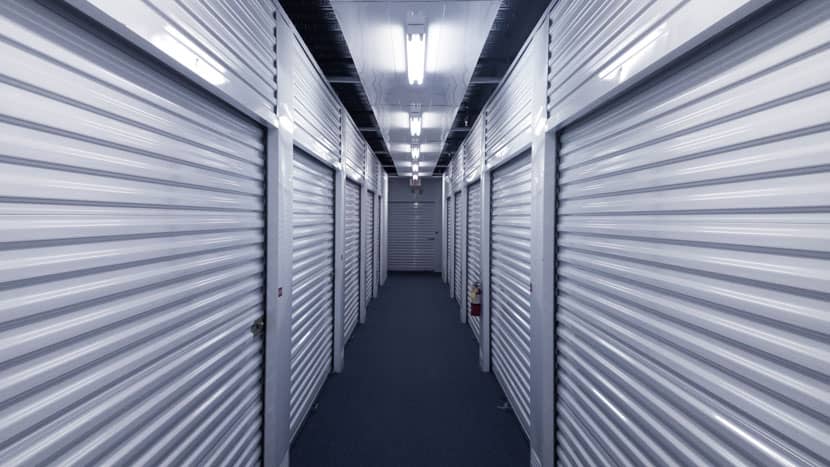 Cloud storage for remote work environment
Attachments are a pain, and slow emails down. Cloud storage, especially when it comes to remote work, is the perfect sharing tool for both documents and multimedia files.
Google Drive keeps files in one secure, centralized location, allowing everyone who's working from home to share documents, slide presentations and spreadsheets.
Dropbox and Box are alternative cloud storage platforms that come with various features for managing remote employees. They're often mistakenly described as rivals, but Box is more focused on the enterprise whereas Dropbox serves more consumers and small business owners or freelancers.
All these tools allow you to sync files across devices, so workers can view and update them from anywhere – phone, iPad and computer.
Project management tools
Project management tools help individuals, or teams, effectively organize and track work and manage projects and tasks. Much of this software can be purchased online, or even used for free.
Some examples include Wrike, an online software that gives you and whoever you want to give access to in your company visibility and control over tasks. You can centralize communication, view real-time reports and status updates for projects, collaborate on plans and deadlines and also customize all your views to reflect company branding and see only the most important things to you and your team.
Trello isn't too different from Wrike; it's a web-based list-making application that enable you to organize and prioritize projects in a flexible, also customizable way. As with Wrike, Trello lets you collaborate on projects, attach files to tasks, set due dates and recurring commands, and more.
Finally, another alternative is Asana – not quite as straightforward as Trello and Wrike, but providing more features. For dependency management (more simply put: if you want to specify what tasks can be done before others can begin), Asana is the winner. This lets you envision potential bottlenecks and manipulate relationships on a timeline to see how tasks will fit together in different orders.
Other quick and dirty tips for a remote work environment
Don't always assume everyone has Internet at home and be prepared to invest in mobile hot spots and corresponding data plans. Make sure you let your employees know that if they have any connectivity issues, they can approach IT and you can equip them with a hotspot.

Be certain that each employee has the hardware he or she needs – whether it be a laptop at the very least, as well as a mobile device (and corresponding chargers). And if the worker's base computing device doesn't come with a webcam, you might need to buy one.

You'll want work to remain safe, but ensure workers have remote access to assets and services. For this, you can use a virtual private network (VPN), and VPN solutions come in many shapes and sizes.

In general, it's a good practice to establish and agree upon a remote work policy along with a plan, communications program, budget, training and support for ensuring Internet access and working devices. Ongoing soft skills trainings on remote work can also help ensure a smooth, quick transition to everyone doing remote work in the cases of health crises like COVID-19.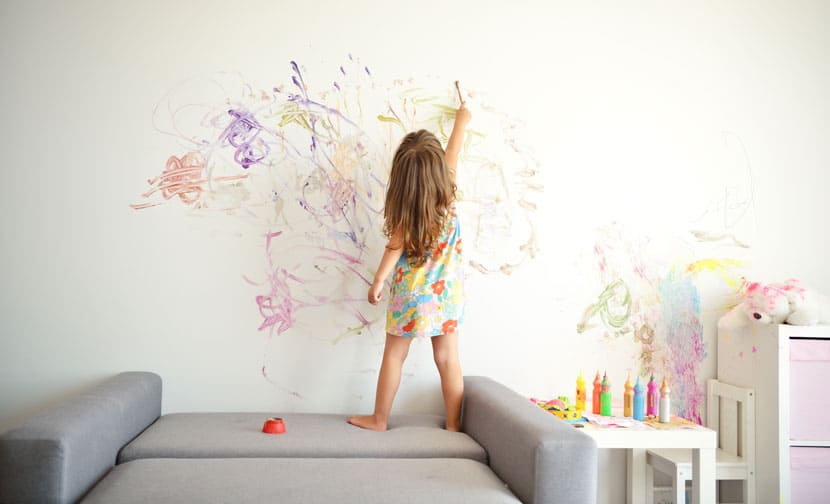 Managing little colleagues in your home office?
Many of you might have kids at home, and managing both parent and employee duties can be hard to juggle. Especially if your kids are using the same computer or devices that you're using – you don't want to risk any accidentally deleted files, or a personal email accidentally sent from a business account.
As such, we thought it'd be helpful to share instructions on how to set up parental controls on your devices:
We still don't know the long-lasting effects of the coronavirus, and are hoping its story will soon come to an end, but we have a hunch that remote working certainly isn't going away. With these tools and strategies, managing a remote workforce shouldn't be too daunting, and perhaps presents an opportunity for a true digital culture shift and lets us prepare for whatever is beyond COVID-19.
A quick roundup
Video conferencing
General communication/chat
Storage
Project management/to-do
Events and Surveys
Lessons and Tutorials