The Unexpected Benefits of a Fake Commute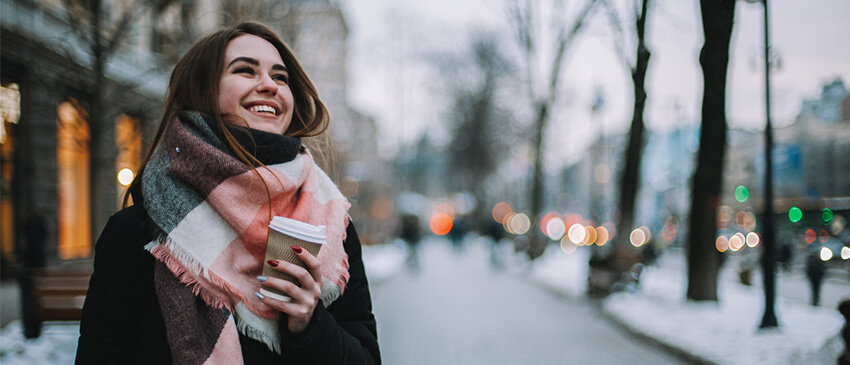 Working from home can save time and money on commuting, which is also good for the environment. But, working from home can blur the lines between work and personal life, which can lead to stress and burnout.
The fake commute is a productivity hack that can help remote workers start their day off on the right foot. The idea is to simulate the commute you would have if you were working in an office, by giving yourself a set amount of time to wake up, get ready, and travel to your "virtual office." This can help you to transition from your personal life to your work life and can also help you to focus and be more productive.
A fake commute: Your first step towards productivity
Recent studies have shown that the disappearance of the commute – in the traditional sense – isn't all positive.
While many people historically regard the commute as a pain (rush hour; public transportation vs. bumper-to-bumper traffic; boredom and frustration knowing that this time could be better spent), the trip to and from the office actually has its share of benefits.
Read on to learn why the commute isn't all bad, and why it's worth considering creating your own "fake commute."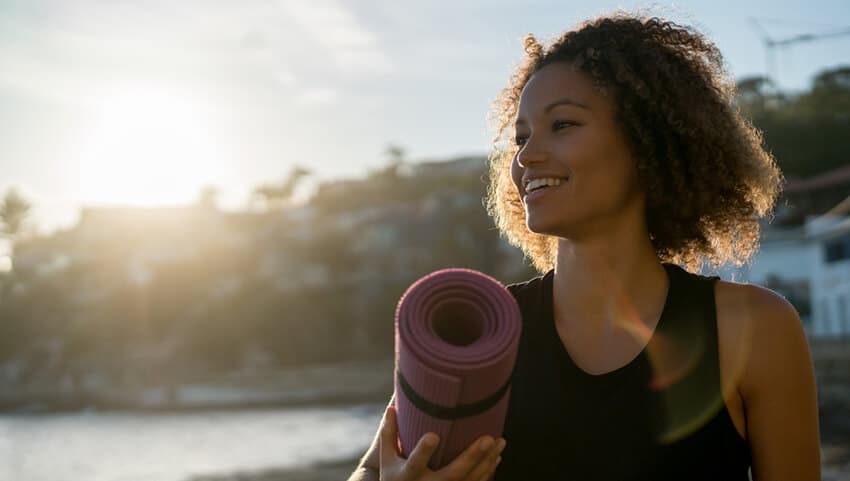 Why a fake commute is the best way to start your day
1. It adds structure to your day and separates work from home
Without a commute, or an office to go to and return home from, it's too easy to blur the boundaries between work and home. You might be playing the role of mom and regional manager at the same time – and this is more than even the most well-developed human brain can handle.
Tasks like laundry, leading a team meeting, preparing food for the kids, homeschooling and being an attentive partner might all bleed into each other – and nothing will be accomplished with 100% presence of mind, leaving you frustrated, and all tasks done shoddily. In this scenario, it's easy to feel overwhelmed – like you're drowning. To avoid this, structure and distinct boundaries are crucial.
You've got the workplace; you've got the home. The third and equally as important space is the "commute" – where work and life are separated and allow you to transition successfully and clearly between both sacred aforementioned spaces. This is your guilt-free time to draw lines between work and home, and even enjoy some time for yourself.
One great way to supplement a commute would be to replace it with a hobby such as gardening, reading or even learning a new language.
Doing something that you enjoy doing will feel more like a joy to do, rather than a chore. However, if doing dishes puts you in a good mood, then go for it!
The point is, while commuting used to be associated with negativity for many, this time can now be tied to something that puts you in a positive mindset to get you pumped and ready for work.
2. A fake commute allows you to get more active
A lot of us have jobs that keep us glued to our desks. We wish we had more time for fitness, but on days with back-to-back meetings, it's just not possible to carve out an hour for cardio or weightlifting.
But we used to have time carved out for our commutes. For many of us, a commute was entirely – or at least partially – active; some of us walked or biked to work. Or at least to the bus stop or train station.
Just because you don't have to go to a physical office doesn't mean you can't get physical. Instead of staying in bed until the last possible minute before a morning meeting, keep to the schedule you had before the pandemic. Wake up early to "commute" and instead of heading to the office and do something that moves your body.
This doesn't mean you need to go full on HIIT (High-Intensity Interval Training) in your living room when you've never done it before. Try going for a brisk walk, a short relaxing yoga session, or even Tai Chi. There are many low-intensity guided exercises available online for free, as well as more intense workouts for those who may have more experience.
The main point is to get the blood pumping and the body moving, so whatever you end up deciding to do, pat yourself on the back and consider it a win.
2.1 Reduced Eye Strain
Another physical body part that gets relief from a fake walking commute? Your eyes.
Traditionally, many of us would be on buses or trains, scrolling through our phones, catching up on news or social media platforms. While this won't necessarily permanently harm your vision, it can contribute to symptoms such as headaches, sore eyes, and blurred vision.
But if you're walking, you're less likely to be squinting at a little screen. You can still consume media if you'd like – consider getting news or updates from your favorite podcasts.
Being more active in this short time you have before you begin working on a screen gives you the opportunity to exercise the body and mind in ways that you might otherwise not have time for in the day.
-> And in case you are looking for a new exciting podcast series, be sure to check out the The Speexx Exchange Podcast with Donald Taylor, the top resource for HR and L&D leaders interested in latest developments in learning in training.
3. There are additional mental health benefits, too
Extended working from home has shown that our mental health is taking a toll.
Indeed, a study by Oracle – after having surveyed 12,000 people – showed that some repercussions include: sleep deprivation (40 percent); poorer physical health (35 percent); a drop in happiness at home (33 percent); obstacles in family relationships (30 percent); and isolation from peers (28 percent).
But making a point to get up and move around before and after work can really improve mental health.
A study of 66 young adults showed that a single 10-minute walk led to significant improvement in their moods.
A fake commute also allows you to catch up with friends, or squeeze in some sorely-needed social interaction.
Now that we are about a year into the pandemic, so social activities have been and continue to be limited. But we know connection matters; loneliness is itself considered an "epidemic." We cannot overlook our need to be with and interact with others.
Because COVID-19 spreads less easily outdoors, it's safe(er) to exercise outside (so long as you're still social distancing and wearing a mask). So a socially-distanced walk with friends, or one where you'll pass by neighbors, can serve as double-duty – offering a much-needed opportunity to catch up while also getting fresh air and exercise.
This is a good way to satisfy a need to meet and talk to people – safely, and in-person – and feel connected to your community.
While looking into 2021, some of us ponder on personal resolutions, our past experiences and our hopes for the year to come. But based on what we know about living in a time of pandemic, what we should be doing is reexamining our priorities in our life, especially when it comes to mental health.
According to Lisa Carlson, the past president of the American Public Health Association and an executive administrator at the Emory University School of Medicine in Atlanta, Georgia, we should be "focusing on the basics to get sleep, to eat healthy meals, to move throughout the day, to spend time with pets and loved ones," and that "taking care of ourselves and each other should be everybody's focus as we go into 2021."
4. Your fake commute lets you connect with nature
Now that you aren't going into an office, you don't need to be navigating subway systems or stuck in gridlock on city streets. If you live in the suburbs or the country, this is a good chunk of time to spend out in nature. And even if you're in a city, you might consider using this time pre- and post-work to roam around a park.
Whether we like to admit it or not, humans have an inherent connection to the natural world and to expose ourselves to nature – trees, grass, birds, air – is always beneficial to our health and well-being. Northwestern University ran a study that proved a forest walk provided far more health benefits as compared to a long amble along a busy road.
If getting all the way out to nature sounds more like work than something enjoyable, combine it with something you do enjoy, such as sitting with a good book or walking with your dog. Share the outdoors with your family and take time to enjoy the moment.
It might surprise you what a bit of fresh are can do for your well-being!
This is a good way to satisfy a need to meet and talk to people – safely, and in-person – and feel connected to your community.
While looking into 2021, some of us ponder on personal resolutions, our past experiences and our hopes for the year to come. But based on what we know about living in a time of pandemic, what we should be doing is reexamining our priorities in our life, especially when it comes to mental health.
5. Utilize your fake commute time for self-improvement
Instead of jostling for space in an underground train, you might use this fake commute time for other self-improvement, be it meditation, reading up on topics you're interested in outside of your daily job, or learning a new skill or language.
A lot of Speexx users enjoy using commutes – real or fake – to engage in microlearning, or "bite-sized" learning: Using small pockets of time to consume bits of knowledge. Chunking lessons into little nuggets can be better for people with shorter attention spans, or who don't have the flexibility or open schedules allowing for lengthy lesson-learning.
Microlearning also allows for just-in-time learning – nuggets available to learners precisely at the moment of need, on-demand. Another benefit is accessible learning – microlearning is designed for multi-device delivery (laptops, desktops, tablets, smartphones) and thereby provides more flexibility for people to learn, when they want, on the device of their choice.
Luckily, this time is just for you, so why not carve out some time from your day to do that course you have been putting off because you were busy? By investing in yourself and learning something new can only benefit you in the long run.