Thank you for your download!
Thank you for your interest in downloading the recording of the Global Human Capital Trends Webinar hosted by Steve Fairbank and Marije Nieuwenhuis! We will shortly get back to you with a link to the video. In the meantime, we can recommend the resources below.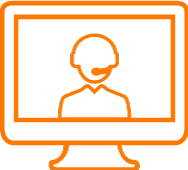 About Speexx
More than 8 million users in 1,500 organizations – including Ericsson, Saint-Gobain, UNHCR and Credit Suisse – use Speexx to learn a language smarter and deliver results on time. Speexx is easy to use and scales to the needs of users and training managers in organizations of any size. The Speexx branded Perfect Blend integrates online business communication skills training, mobile and social learning, expert coaches located throughout the world and personalized live online activities into one fully standardized, globally consistent learning experience.