e-book | The Social HR Enterprise
The demand for corporate responsibility is rising worldwide. Learn how to transform your business into a social enterprise and satisfy the needs of today's demanding workforce. 
The Social HR Enterprise
e-book
Learn how to transform your business into a successful social enterprise!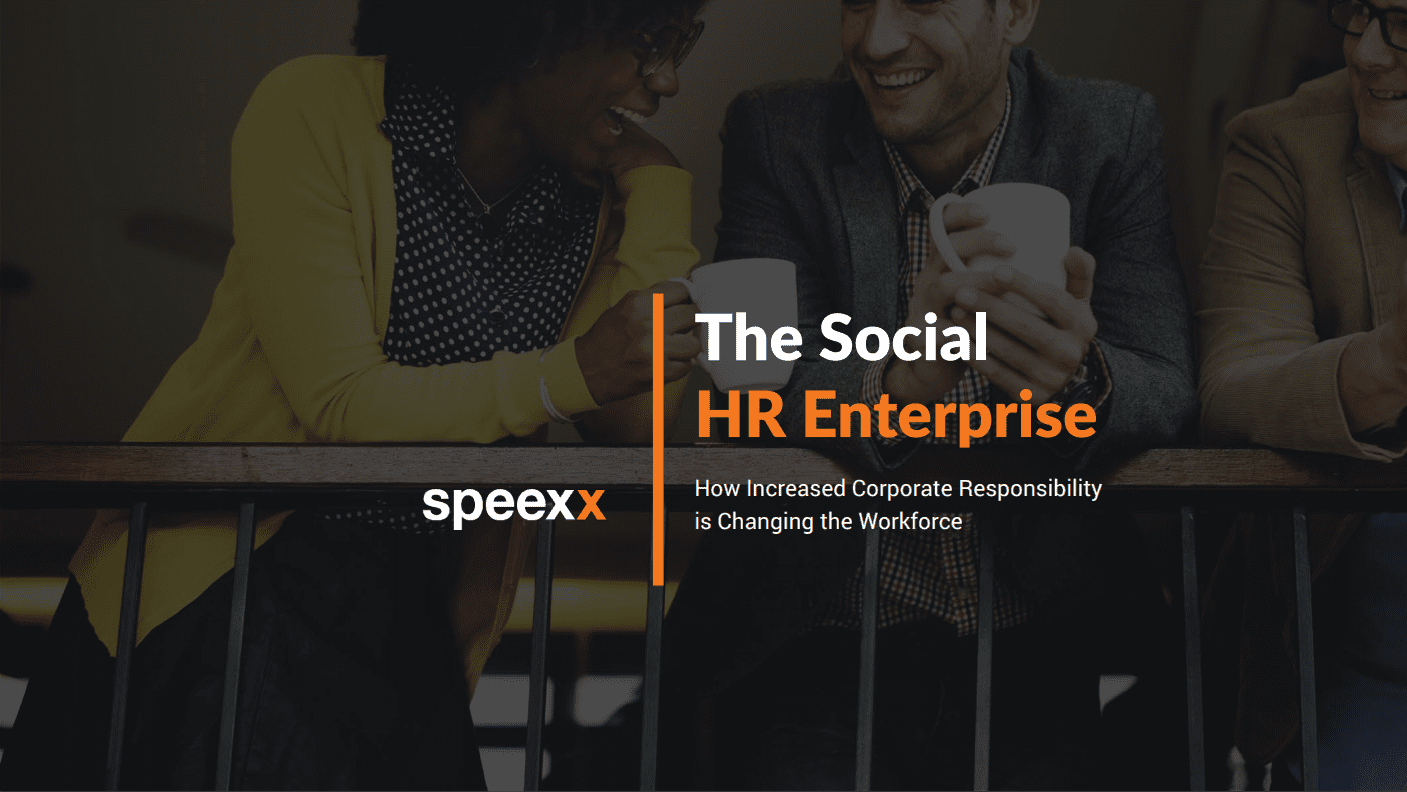 In this e-book you will learn
Why interpersonal communication skills matter

How to prepare for organizational changes

How to embrace technology without neglecting people

The benefits of workplace equality

How L&D is becoming more accessible in remote locations

How to measure your HR net promoter score
Thought Leaders on the need for Social Enterprises:
Explore our Speexx Exchange Blog
Both Denmark and Sweden are currently pursuing national artificial intelligence (AI) strategies. In these countries, millennials are particularly positive about AI complementing and improving their work. But is AI a friend or is it a threat and challenge for HR? Here are ten implications for HR and L&D as AI is on the rise.