e-book | The Social HR Enterprise
The demand for corporate responsibility is rising worldwide. Learn how to transform your business into a social enterprise and satisfy the needs of today's demanding workforce.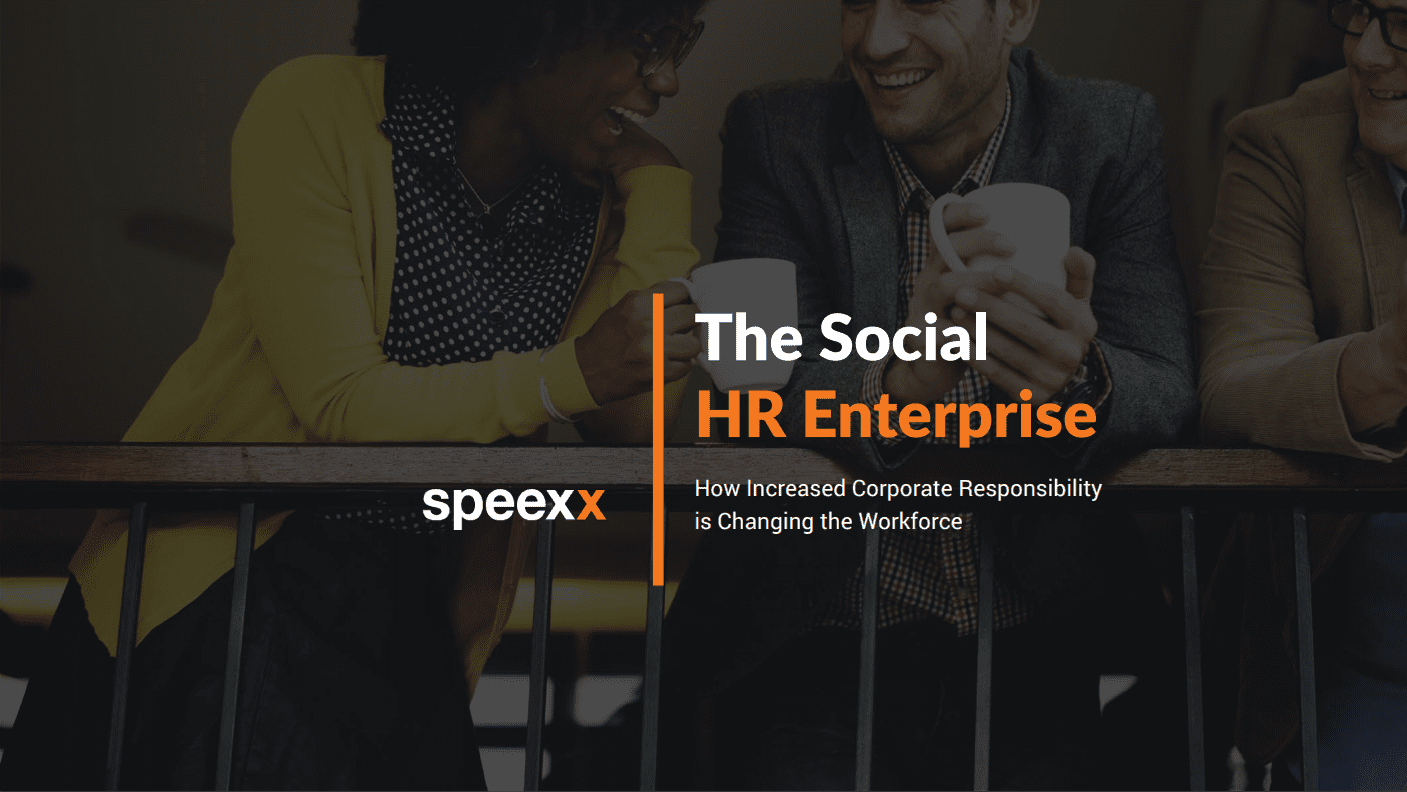 In this e-book you will learn
Why interpersonal communication skills matter

How to prepare for organizational changes

How to embrace technology without neglecting people

The benefits of workplace equality

How L&D is becoming more accessible in remote locations

How to measure your HR net promoter score
Thought Leaders on the need for Social Enterprises:
Explore our Speexx Exchange Blog
New, highly-advanced technology is being developed every day. We've already seen self-driving cars and virtual assistants ("Alexa, what's the weather forecast?"), and as artificial intelligence (AI) becomes more and more prominent, we can expect our work environments and processes to change, too.