e-book | The Social HR Enterprise
The demand for corporate responsibility is rising worldwide. Learn how to transform your business into a social enterprise and satisfy the needs of today's demanding workforce. 
The Social HR Enterprise
e-book
Learn how to transform your business into a successful social enterprise!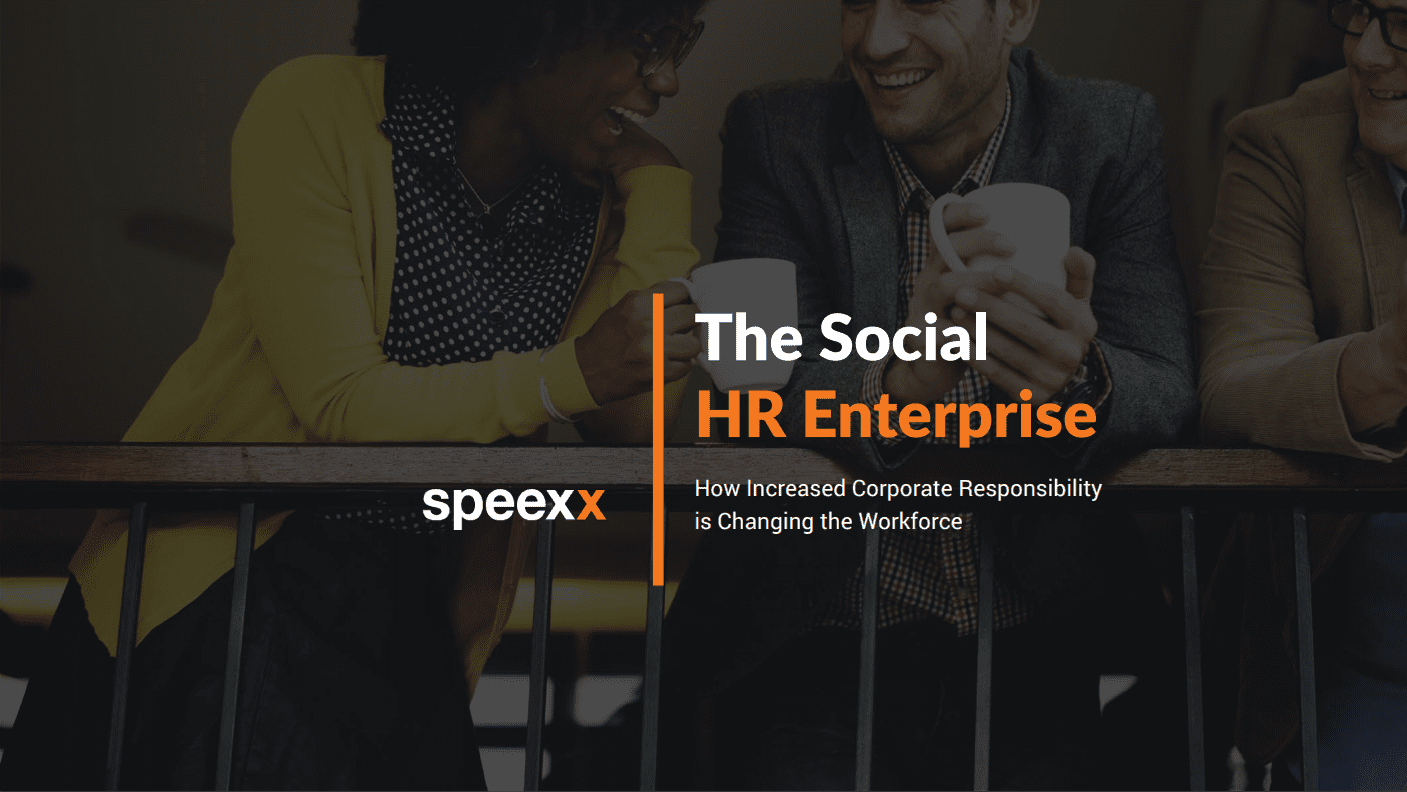 In this e-book you will learn
Why interpersonal communication skills matter

How to prepare for organizational changes

How to embrace technology without neglecting people

The benefits of workplace equality

How L&D is becoming more accessible in remote locations

How to measure your HR net promoter score
Thought Leaders on the need for Social Enterprises:
Explore our Speexx Exchange Blog
It's that time of year again—our annual Speexx Exchange conference, hosted by Laura Overton of Towards Maturity, is right around the corner! This leading industry event on talent management practices brings together learning and development (L&D) practitioners from around the world for a fulfilling day of networking, sharing and learning in Berlin.