e-book | The Social HR Enterprise
The demand for corporate responsibility is rising worldwide. Learn how to transform your business into a social enterprise and satisfy the needs of today's demanding workforce. 
The Social HR Enterprise
e-book
Learn how to transform your business into a successful social enterprise!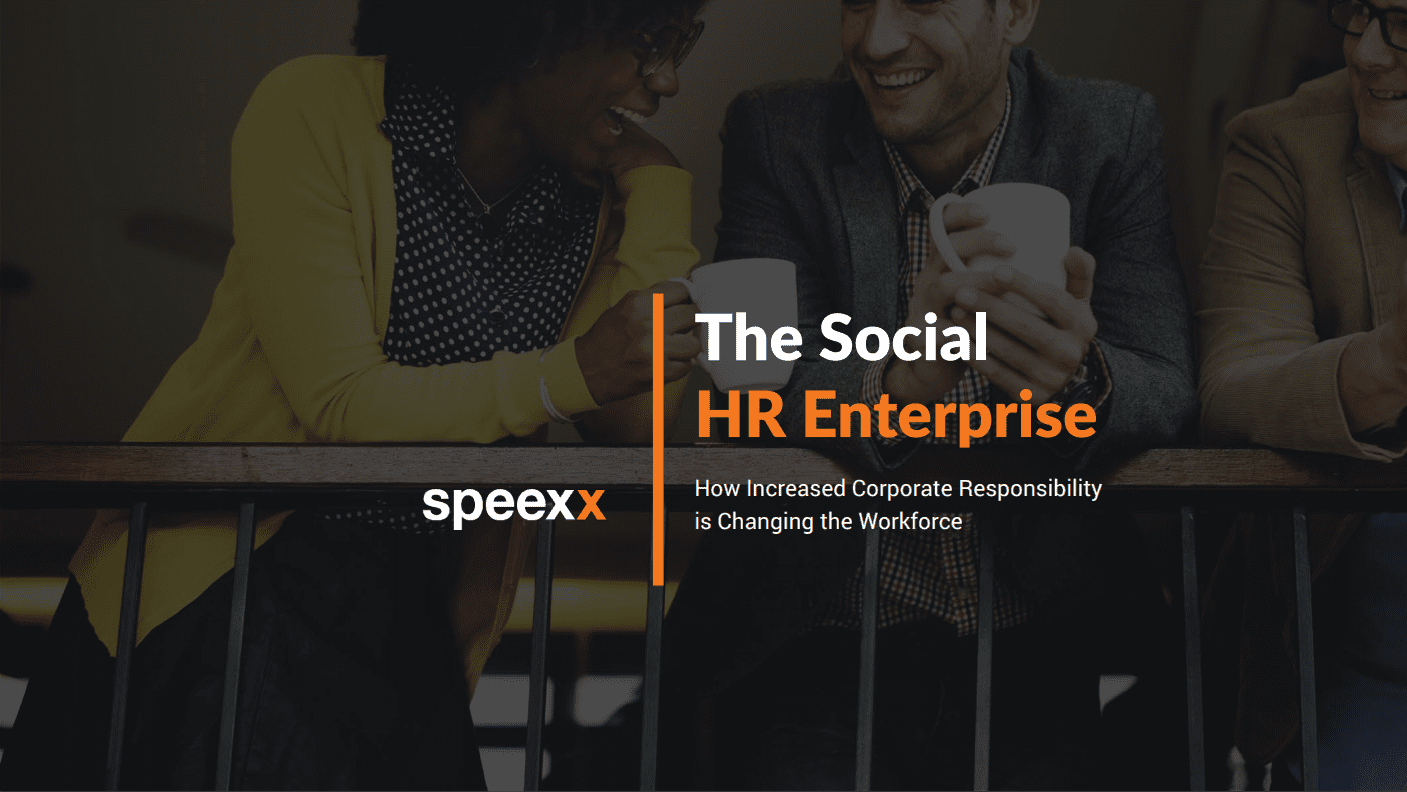 In this e-book you will learn
Why interpersonal communication skills matter

How to prepare for organizational changes

How to embrace technology without neglecting people

The benefits of workplace equality

How L&D is becoming more accessible in remote locations

How to measure your HR net promoter score
Thought Leaders on the need for Social Enterprises:
Explore our Speexx Exchange Blog
Did you know that poor mental health and work-related stress now accounts for over half of absences in the workplace? Last year in the UK alone, 15.4 million working days were lost due to conditions associated with poor mental health and wellness. More days are now lost at work to poor state of well-being than any other illness or injury, which has resulted in costs of up to $1 trillion in lost productivity for the global economy.