e-book | The Social HR Enterprise
The demand for corporate responsibility is rising worldwide. Learn how to transform your business into a social enterprise and satisfy the needs of today's demanding workforce. 
The Social HR Enterprise
e-book
Learn how to transform your business into a successful social enterprise!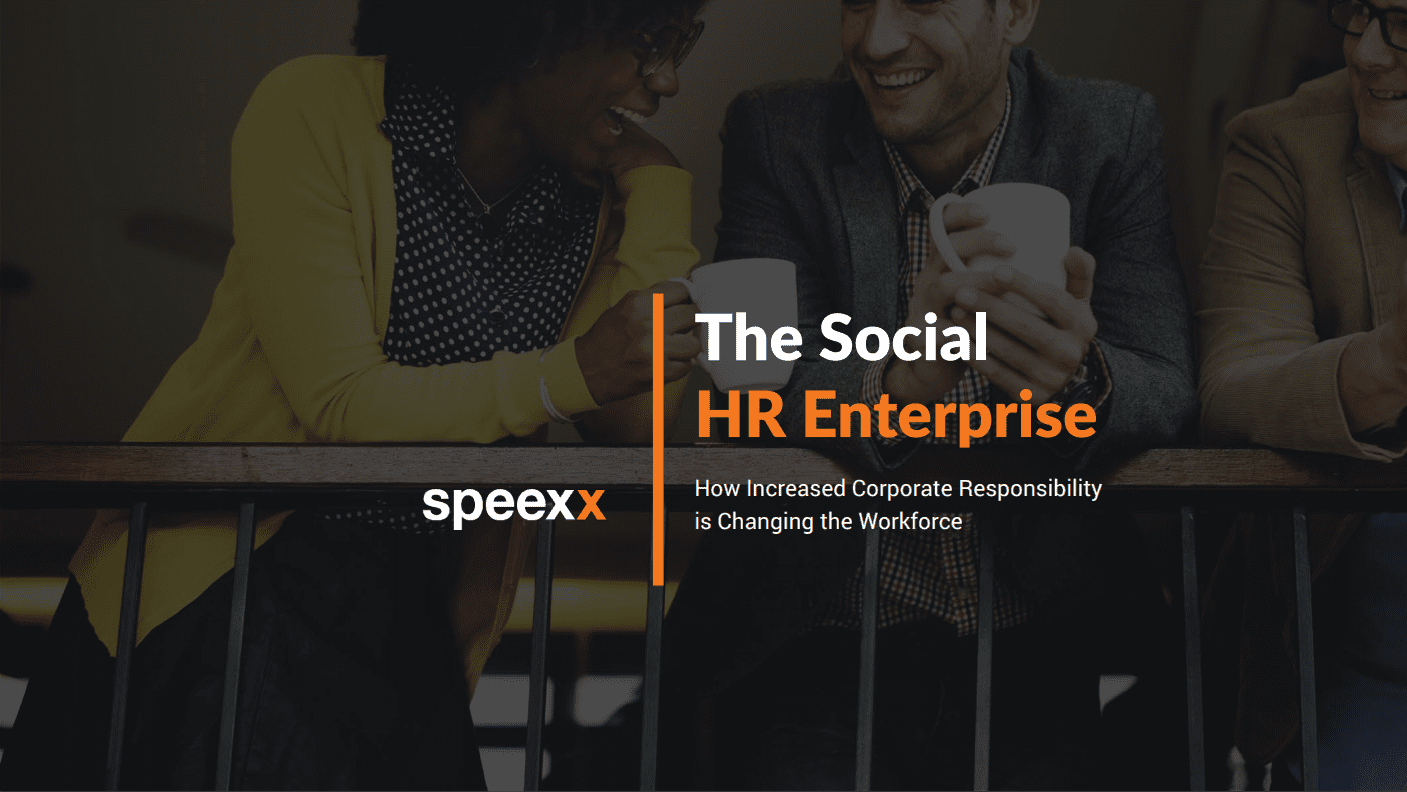 In this e-book you will learn
Why interpersonal communication skills matter

How to prepare for organizational changes

How to embrace technology without neglecting people

The benefits of workplace equality

How L&D is becoming more accessible in remote locations

How to measure your HR net promoter score
Thought Leaders on the need for Social Enterprises:
Explore our Speexx Exchange Blog
Globalization and digital transformation are changing the way business works, and more organizations are upskilling their employees in order to keep up -  it's simply not enough for teams to speak only one language. When a company limits itself to speaking only one language it is missing out on opportunities to develop new partnerships and secure new clients. Many companies are at different stages in their digital transformation journeys, and have questions about best practices when it comes to corporate language training in the digital world.