Infographic | ROI in Learning
How to Drive Towards Training Success
Only 15% of organizations measure the ROI of their learning programs. 
According to the annual Speexx Exchange survey HR and L&D professionals have a clear idea how to define the measurable benefits of training programs. Download this infographic to learn their insights and how you can create a KPI and ROI framework that works for your learning organization.
Download the Infographic now for more information!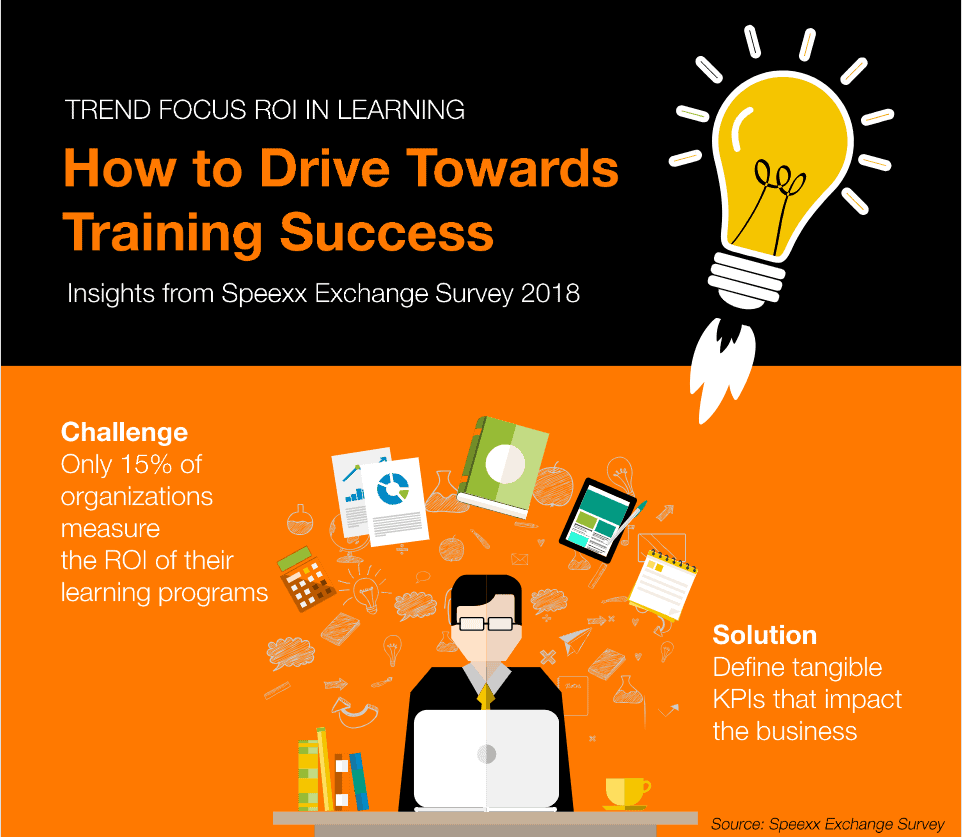 Which learning KPIs impact the Business

How to offset costs to benefits

How to assess training success over time

How to drive your learning organization towards training success
Building Skills to Support Corporate Goals
Learning and development is most effective when it sits right at the heart of the business. L&D professionals are increasingly aligning themselves more closely with strategic goals and matching learning and development delivery to what business and the learners need in their day-to-day workflow. In this video, Armin Hopp, Founder and President of Speexx offers practical tips to help HR directors and managers build the right skills to support corporate goals.