Infographic


Curb Your Cognitive Bias
In this infographic you´ll learn more about the nature of cognitive biases and how to identify them; it also includes insights for managers and HR professionals, the complete Cognitive Bias Codex, and lots more!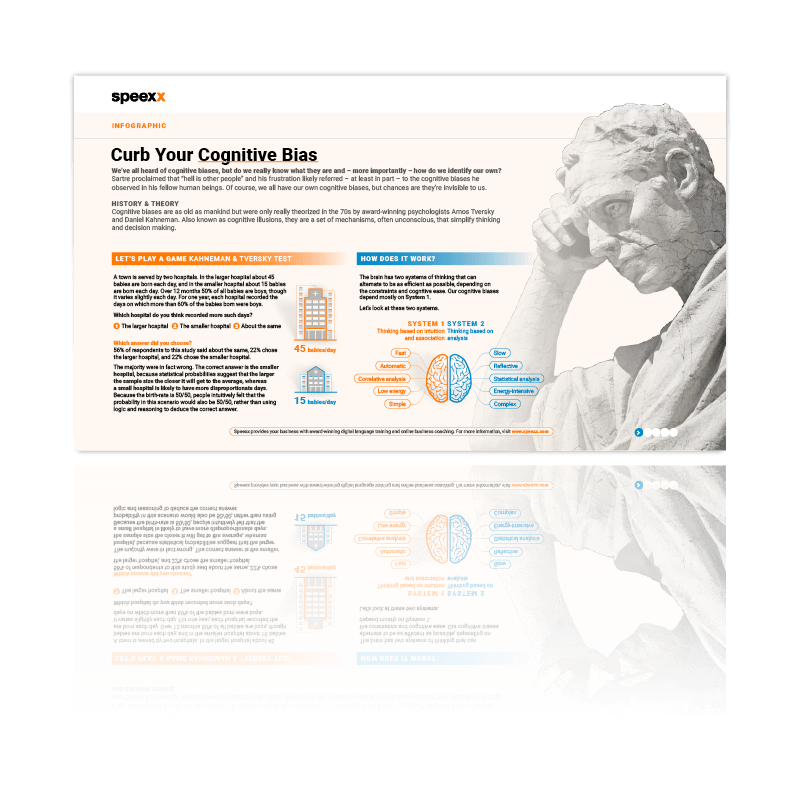 Get the infographic for free!
This might also interest you!
Exploring the reasons behind the lack of female leaders and entrepreneurs in business and how targeted Business Coaching can empower women to overcome these challenges.