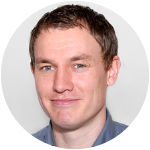 Tim Darling
Director of Studies
Location: Munich
I'm from Aberdeen, Scotland and have been with Speexx since 2006. I can remember being caught in two minds before the job interview. Suffer in the heatwave? Or just rock up in my shorts and flip-flops? I took a chance, and was relieved to see my two interviewers both in shorts and flip-flops too! And the great thing is that the two guys who interviewed me are still my colleagues. I coordinate our Virtual Classroom training, making sure it all goes as planned.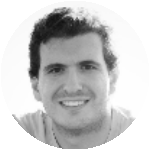 Joseba Nevado
Software Developer
Location: Madrid
I'm from San Sebastian, Spain. Before joining, I was searching for a job to increase the range of my development knowledge. In my role at Speexx, I am involved in every step of the development process. From database and back-end to web and mobile front-end development including testing and deployment. The best part of my job is that I am able to participate in the development of every part of the software. Also, the friendship in the Madrid office is great.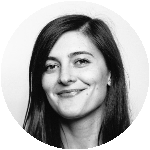 Olga Pijet
Sales Operations Manager
Location: Munich
I am originally from Moldova and now live in Munich. I found the vision of Speexx personally appealing to me as a millennial and an eager e-learner. I really enjoy the healthy and positive work environment full of opportunities and ways open to excel in the role and beyond it. In my position, I work with all global sales functions to enable sales efficiency.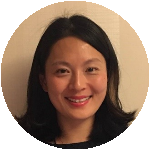 Grace Li
Key Account Manager
Location: Shanghai
When joining, I was impressed by the professionalism and logic of the Speexx products. My job is to hunt for Major Accounts and dig from the current account I have now. I appreciate the fact that our senior leadership team really cares about us. It is an open and easy environment to discuss anything. It makes me feel that everything is possible!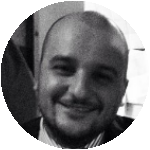 Paolo Ursino
Regional Sales Manager
Location: Rome
I come from Genova and joined Speexx in late 2008. In my role as the Regional Sales Manager for central and south Italy I manage the business development and major accounts together with my team. I like that Speexx is a young and international company focused on quality training and we provide customers with the highest level of service.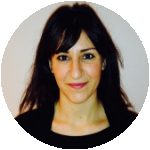 Iole Argentino
Customer Success Manager
Location: Rome
I come from a small city located in the South of Italy but I live in Rome and I joined Speexx about 3 years ago. As a Customer Success Manager, I am responsible for the service delivery for some of the major Italian projects. I think that one of our strong points are the people who work here, they all contribute to make this job so stimulating.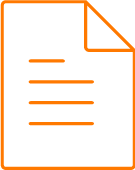 Send us your application via our online portal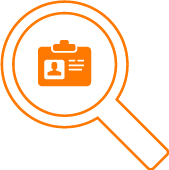 We will screen your application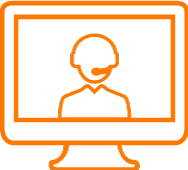 You will be invited to a first telephone interview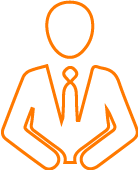 We invite you to an interview to get to know you in person
International Job Openings
Munich, Germany
Du hast richtig Spaß an der Arbeit mit Daten und Sprachen. Du willst neben dem Studium Erfahrung in den Bereichen Redaktion und Content eines international erfolgreichen E-Learning Unternehmens sammeln? Dann bist du bei uns genau richtig!
Munich/Madrid, Germany/Spain
You will work with a dynamic, international team of talented young software engineers to develop the front-end/back-end of our world class Speexx learning platform, which is used by millions of learners and thousands of trainers worldwide. Together with the product management team in our HQ in Munich, Germany, you will work on innovative projects for our products and processes that will make our platform a little better every day.
Munich/Madrid, Germany/Spain
You have solid experience in developing mobile applications in either iOS, Android or both, and can show us some excellent examples of your work. Strong English skills is a must and further languages are an advantage. The ideal candidate also has an interest in product and/or user interface design and expert knowledge in the following…
Munich/Madrid, Germany/Spain
You have work experience as a Web Back-end/Front-end developer and ideally hold a degree within the field. The ideal candidate brings excellent knowledge of scalable web-based applications and Java technology. Strong English skills is a must and further languages are an advantage.
Home office or spot office / Global services
Professional language trainers assigned to individuals or groups of students bring language learning to life! As one of our Speexx Global Trainers, you will be enriching your students' learning experience by providing phone training, holding virtual classroom 1:1 and group sessions, making introductory and motivational calls, correcting written assignments, producing midterm appraisals and much, much more!
Offices around the world with talented people who help make Speexx the world's best online language learning experience

Unlimited access to the Speexx solution, with virtual classroom sessions and online courseware

Flexible working hours with a great balance between work and leisure time

Room for creativity and responsibility in a brilliant and friendly international team

An informal culture with a flat hierarchy and the chance to define your own professional development opportunities

And of course a competitive and performance-based salary

Allowances for e.g. private health insurance, public transportation and pension
We are looking forward to hear from you!
Speexx | digital publishing AG
Tumblingerstrasse 32
D-80337 Munich
P: +49 89 74 74 82 55
F: +49 89 74 79 23 08