How to Develop a Comprehensive Well-Being Program for Your Employees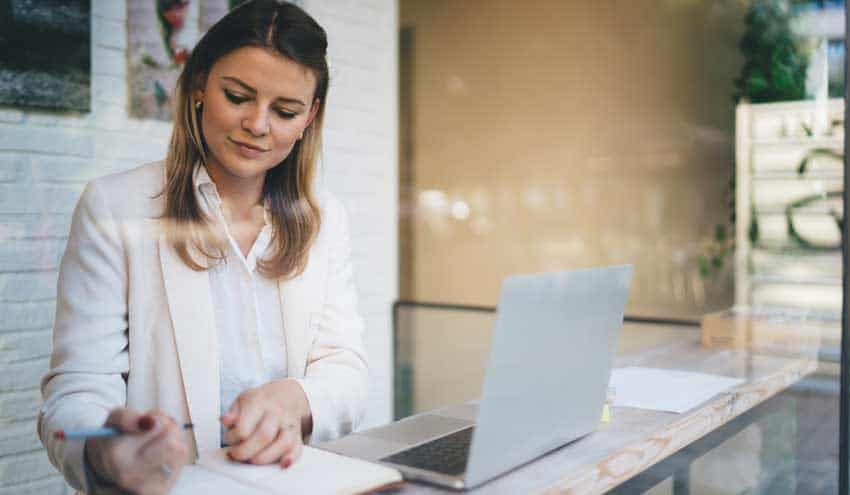 For most, the past year has been, without a doubt, far from normal: 2020 and most of 2021 have proven to be challenging, both personally and professionally. In addition to health and job concerns, people all over the world had to quickly adapt to working from home, learning from home, and teaching from home – while simultaneously serving as caretakers, homemakers and full-time babysitters.
If you've ever considered developing a comprehensive well-being program for your organization, now is the time to get one up and running. Demanding times like these are taking a toll on everybody. No matter whether you're an individual contributor or an executive board member, your mindset and state of well-being play quite a big role in how you show up and perform at work; the same goes for your colleagues. Healthier, well-balanced employees are better suited to reach their goals – and, collectively, help the company reach its goals.
In this post, we'll walk you through how to easily develop a comprehensive well-being program for your organization so you can quickly and seamlessly incorporate these steps into everyday processes.
Why is a well-being program for employees important?
Employee well-being programs are commonly referred to as a collection of initiatives within an organization designed to promote a healthy lifestyle and mindset among employees. There are many types of initiatives that address different areas and dimensions of well-being; and when included into company and team processes, they can prove to be very beneficial. You might see an effect when it comes to recruiting and maintaining employees, for example.
Furthermore, at the core of every good well-being program is behavior change.
With the right knowledge, tools, and social support, people change behaviors. Well-being programs are good at helping people adopt and maintain healthy behaviors, which in turn, leads to lower health risks, and – for companies and employees alike – fewer health care costs.
On a daily basis, well-being programs can help to bring teams together and feel noticed in the workplace. In fact, 80% of employees at companies with robust well-being programs at work feel more engaged and cared for by their employers. Again, this makes them more likely to stay at their place of work; wellness programs demonstrate goodwill from an employer towards employees, therefore tending to have a positive effect on employee morale.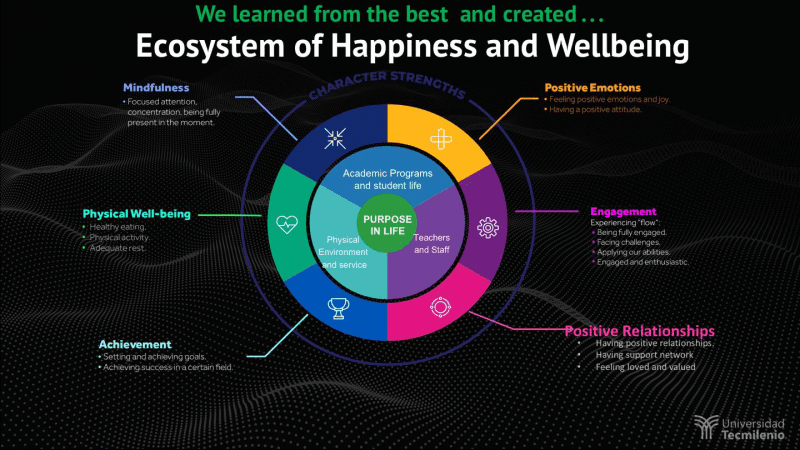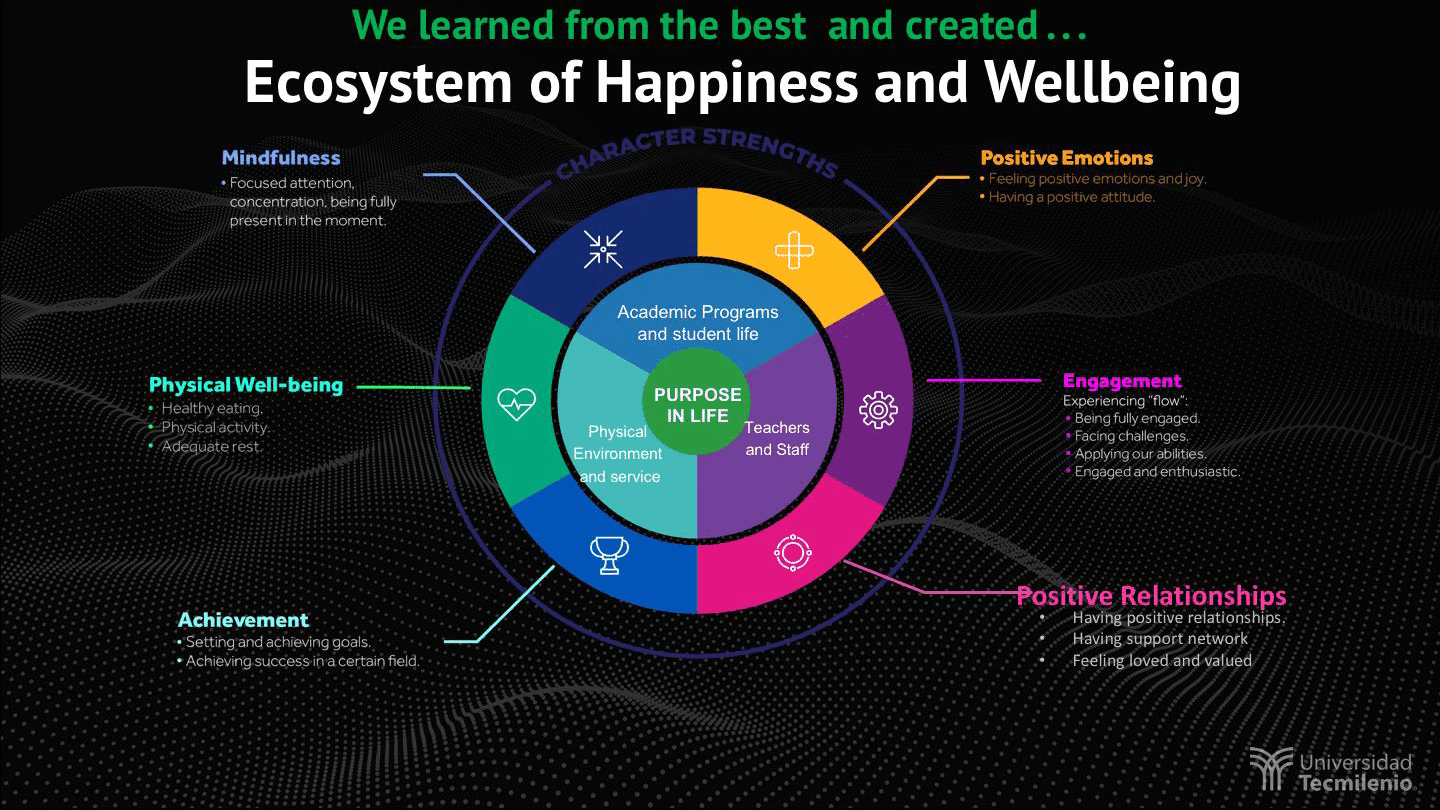 Kick-start your well-being program with Montserrat Ventosa
Montserrat Ventosa, Internationalization Director at Universidad Tecmilenio, aims to help organizations build extraordinary places to work. She heads a team that focuses on meeting this goal, they are based in the Universidad Tecmilenio's (UTM) Well-being & Happiness Ecosystem (part of the Monterrey Institute of Technology and Higher Education, one of the largest, most reputable systems in the Americas).
Montserrat recently conducted a Speexx Masterclass webinar, entitled How to Drive and Monitor Well-being in the Digital Workplace. During this webinar, she presented five strategies companies can adopt to raise levels of well-being in their organizations.
If you're an HR or L&D director: Montserrat explained how you can obtain evidence of the improvements in your team's resilience levels, as well as their commitment to excellence.
In addition, she discusses how to foster positive emotions and positive relationships within the workforce that can help kick-start well-being programs in organizations that don't yet have one.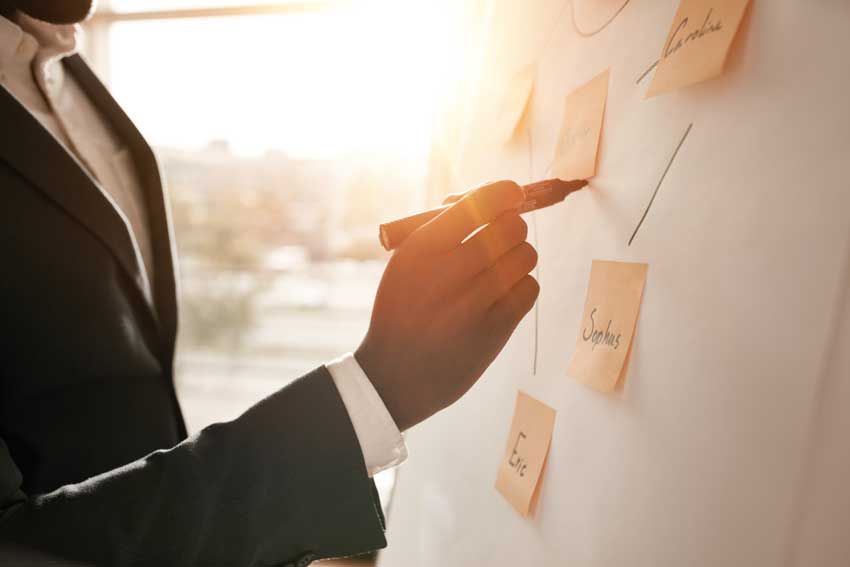 Developing a comprehensive well-being program
Creating a well-being program does not have to be a difficult task. In fact, the process should be as simple as possible (remember: part of well-being is reducing stress!).
Make sure the planning, creation and implementation is not something that adds extra workload for your employees on top of other everyday work tasks but is instead integrated into processes that you are all already doing. Develop simple programs to help increase engagement and interest in your well-being program. Consider the following.
1. Choose your collaborators and arguments towards your well-being program
When rolling out a brand-new well-being program, you may find it difficult to break this pre-conceived notion that well-being is only about spending more time during breaks getting to know colleagues better. Or that you're championing some kind of campy, forced-positivity approach.
One of the very first things to do is identify evangelists or allies within the company who you know can help to bring your program to life. Some organizations find that setting up a wellness committee with wellness "champions" who are respected by their peers can help motivate fellow employees.
2. Support your well-being program with hard facts
Well-being always translates better with results that come directly from data. Employees are more likely to buy into a new program that is supported by hard facts and figures. Your board is also more likely to agree to a well-being program if you can prove increased productivity, reduced costs, and so on – and there's already a lot of data out there on this topic.
And once your program has been rolled out, it's important to continue to supplement your efforts with stats; while the results of a well-being program may not be immediate, you'll continue to gain support for it when you do, in fact, start to show your organization data (even more "informal" data, like anonymized surveys about people's attitudes toward work – you might run one before and one during the course of your well-being program rollout).
Note that creating a well-being program is not about being overly ambitious and wanting to change the entire culture of the company through yet another program. Remember, the goal is to reduce stress and incrementally improve everyone's experience in the workplace.
Montserrat Ventosa summarized it: "In the end, you are over promising and under delivering. It is better to under promise and over deliver with results."
As HR and L&D professionals, it is important to communicate that the idea behind well-being is not reduced to the stereotypical ideas of meditation and mindfulness (nothing wrong with them, though certainly meditation, we all know, isn't for everyone; that said, it's worth pointing out that mindfulness – or at least reduced stress – has been proven to improve memory and focus, reduce emotional reactivity, improve cognitive flexibility, and enhance self-insight!).
The employees' well-being – overall outlook, way of viewing and moving through the world, mental and physical health, sense of security – is something that directly affects clients and colleagues in their daily interactions. Once someone feels more balanced, it is more likely that he or she will have improved working relationships.
3. Start planning your well-being program with your core leaders
One of the most important things to remember when creating your own well-being program is that the planning is best done in co-creation with your leadership team.
It is important to spend that first initial time period investing in designing the program with your core leaders along with middle management. Completing the planning process together will help to fully convince them about the idea of the importance of a well-being program in the workplace. As they are involved in the process, they will easily able to see how the program progresses.
It's best to gain a positive affirmation from the CEO and make sure the leader at the helm is on board with the program. Ideally, the CEO and other executives would demonstrate a commitment to taking on a well-being program. Furthermore, your colleagues will be more likely to buy into a new program if the support for it comes from the top, and leaders practice wha