Speexx Wins 2020 Booaoo Award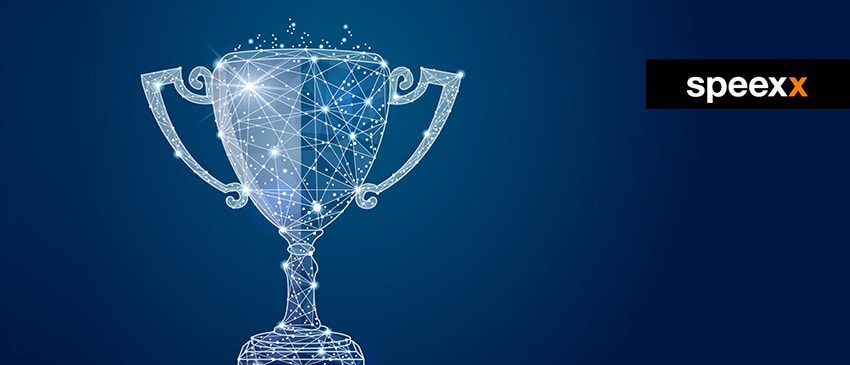 In order to promote new technologies and methods, share excellent practice cases, set a benchmark in the field of online learning, and promote the continuous development of the learning, recently, the authoritative award in the field of online learning known as the "Booaoo Award" assembled their review committee and selected the outstanding industry service providers for 2020.
And with this, we are proud to announce that news that Speexx was awarded the 2020 Booaoo Award for Learning Enableservice, a recognition of Speexx's digital solution.
AI technology saves time and resources
Speexx, as its strategic partner, uses AI technology to provide effective operational support and data insight in personalized learning content, program management, student behavior prediction, learning path planning and other aspects. Flexible combination schemes are provided and the choice of learning is handed back to the students. Personalized learning enables each student to obtain his or her own learning method and content, which can maximize the ROI. Through the perfect integration of IT and learning management system, time, energy and resources can be saved.
Speexx has created thousands of new learning resources and content for communication, including new applications like VideoLab and video conferencing tools to help achieving business and learning continuity and digital transformation in the new normal.
About the Booaoo Award
The Booaoo award is an annual award sponsored by the Online Education Information Network. It aims to discover and recognize enterprises and organizations that have applied new learning technologies and methods to learning. Since the launch of the Booaoo Award in 2008 and its first selection, it has gone through 10 years, with nearly 1000 enterprises participating and hundreds of thousands of winning cases being published. It has become one of the most influential awards in the online learning industry, and is honored as the "Oscar" of the enterprise online learning industry.