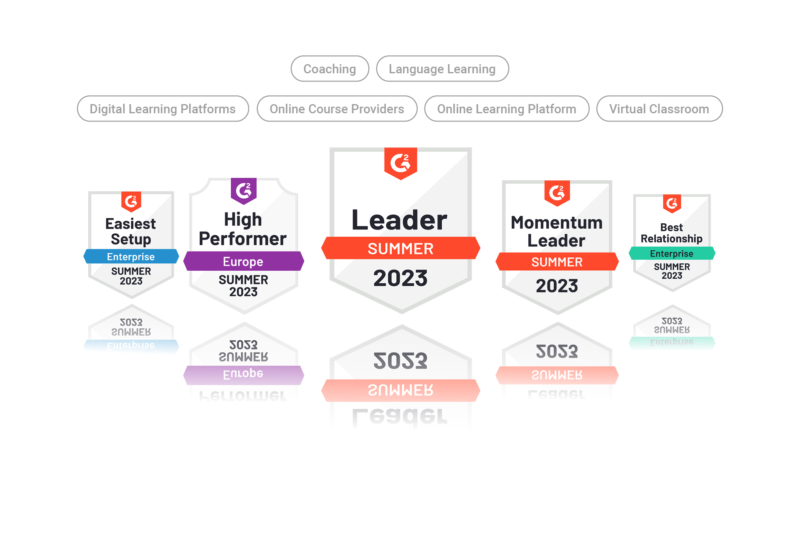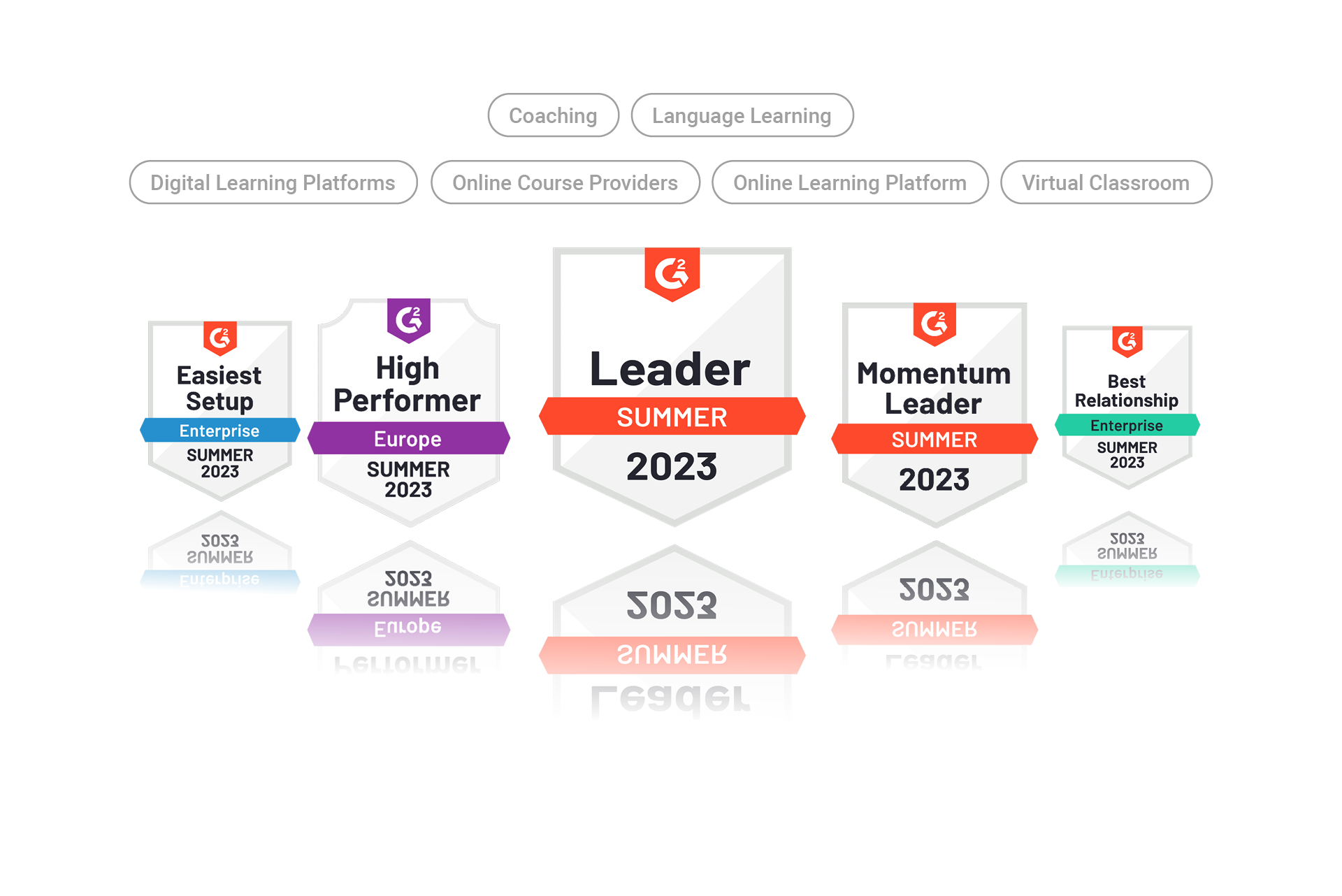 Munich, June 15, 2023. Speexx, the industry leader for on-the-job professional development, has reached first place in nine categories in software marketplace G2's Summer Reports. Speexx has been awarded 29 badges overall, including 10 in the Leader category and 10 for High Performer; 11 of the badges were awarded in the Enterprise segment. All badges and rankings are based on reviews from real users and are calculated quarterly.
"First place in nine categories – up from four number one spots in the Spring – is an incredible achievement. This is a great vote of confidence from users and a strong reflection of the investments we have been making into our products and services this year." said Alexander Handcock, Global Head of Marketing at Speexx.
Speexx featured in 47 of G2's Summer Reports and received badges across a wide variety of categories including: Coaching, Language Learning, Digital Learning Platforms, Online Course Providers, Online Learning Platform, and Virtual Classroom.
A snapshot of reviews from real users that contributed to the summer rankings can be found here:
Andrea F; Enterprise (>1000 emp.)
Verified user in e-learning; Small-Business
Heli H. Shift Manager; Enterprise (> 1000 emp.)
About G2
G2 is the largest and most trusted software marketplace. More than 80 million people annually—including employees at all Fortune 500 companies—use G2 to make smarter software decisions based on authentic peer reviews. 
For more information visit: https://sell.g2.com/ 
About Speexx
Speexx is the benchmark for excellence in digital on-the-job professional development. Speexx uses groundbreaking AI technology and a global network of top coaches to provide corporate language training, skills assessment and business coaching services to large organizations everywhere – all integrated with the customer's people tech and within a safe online environment.
More than 1,500 of the world's leading brands and organizations use Speexx for smarter language skills training and business coaching services to deliver results on time. With more than 8 million users, Speexx is one of the most widely used corporate online solutions for business coaching, skills assessment, and language training for all major business languages with ongoing support in 13 languages.
Founded in 2011,  Speexx has 1,700 staff and coaches and  has offices in Munich, London, Madrid, Milan, Paris, Sao Paulo, New York, and Shanghai.
For more information visit: 
www.linkedin.com/company/speexx/  
Twitter: @speexx