Munich, October 9, 2023
Speexx, the industry leader for digital people development, has appointed HR Tech and L&D Leader Dr. Jonas Vrany as Managing Director of the DACH region.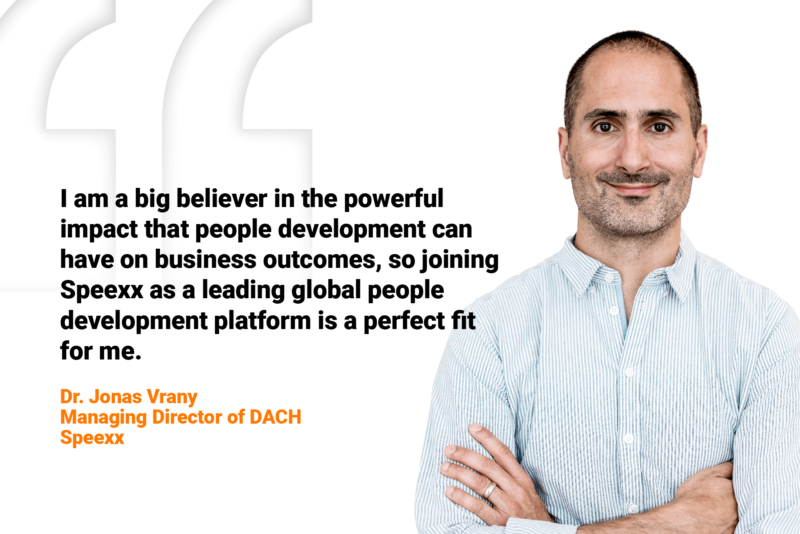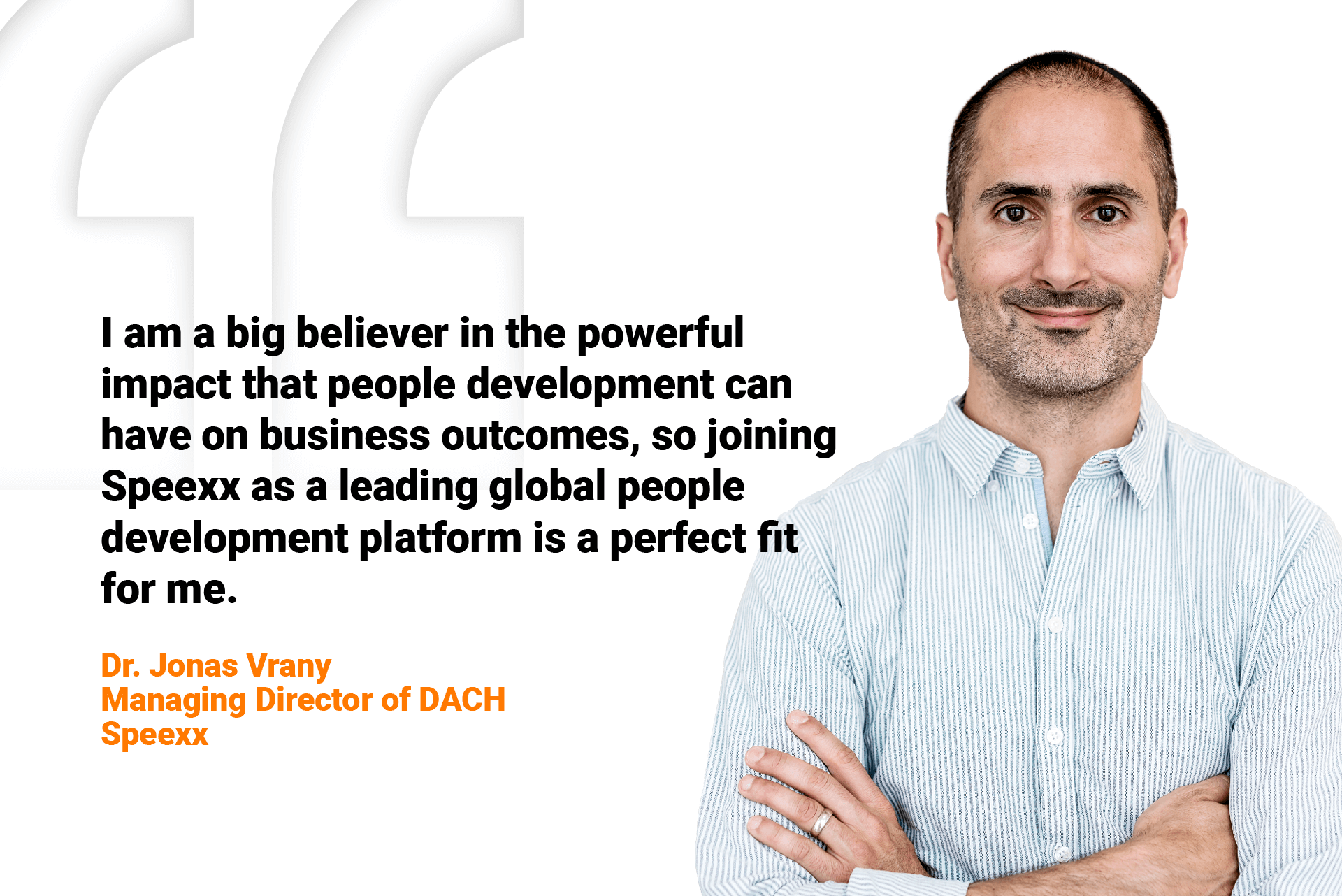 Throughout the last decade, Jonas has held leading management roles for HR and L&D tech brands LinkedIn Learning and Sharpist, where he discovered his passion for the Learning & Development world. Prior to working in the HR space, Jonas worked for leading global brands Google and Boston Consulting Group. He holds a PhD in business economics from the University of Regensburg and is a university lecturer on Digital Business Modules at IU International University of Applied Sciences. He is also in training to become a certified Business Coach and joins Speexx to enhance their Business Coaching offering and to support continued growth in the DACH region.
"I am a big believer in the powerful impact that people development can have on business outcomes, so joining Speexx as a leading global people development platform is a perfect fit for me. Throughout our conversions leading up to my arrival, I've been impressed by the strength and breadth of the product, but above all the passion and enthusiasm of the team. I am greatly looking forward to contributing towards the next chapter in Speexx's growth story," said Jonas.
"We are delighted to welcome Dr. Jonas Vrany to Speexx as Managing Director of DACH. Jonas' hiring is a strong reflection of our growth and ambition in the DACH region, particularly in the area of Business Coaching – one of his core areas of expertise," said Jörg Koberling, CEO of Speexx.
About Speexx
Speexx is the benchmark for excellence in digital people development. Speexx uses groundbreaking AI technology and a global network of top coaches to provide corporate language training, skills assessment and business coaching services to large organizations everywhere – all integrated with the customer's people tech and within a safe online environment.
More than 1,500 of the world's leading brands and organizations use Speexx for smarter language skills training and business coaching services to deliver results on time. With more than 8 million users, Speexx is one of the most widely used corporate online solutions for business coaching, skills assessment, and language training for all major business languages with ongoing support in 13 languages.
Speexx was founded in 2011 and has won over 200 awards. The company has 1,700 staff and coaches and has locations in Munich, London, Madrid, Milan, Paris, Sao Paulo, New York, and Shanghai.
For more information visit:
www.linkedin.com/company/speexx/
X (Twitter): @speexx