How to Successfully Run a Digital Workshop Step by Step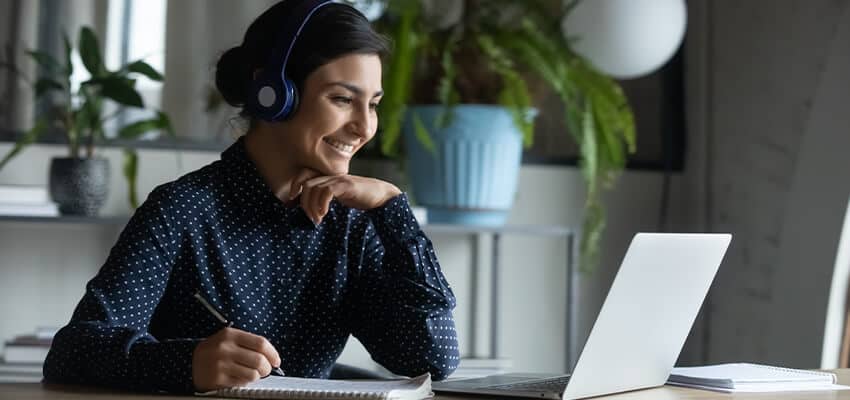 As virtual exchanges continue to dominate most of our social interactions, many employees are finding themselves isolated and overrun with work. While there isn't much most companies can influence regarding a global pandemic, one thing organizations can do is bring teams together to collaborate creatively in a digital workshop.  
If your business is in the process of moving from any facet of face-to-face learning and trainings to digital, then this blog post is for you.  
What is a digital workshop? 
A digital workshop is an event hosted virtually wherein groups of participants join and discuss certain topics and interact with the speaker and the content – whether the content be video, text, or images.
Online workshops tend to delve into topics deeper than in in-person conferences or trainings. They provide space for looking at the topics more objectively, and allow for more interaction between the participants, host(s) and the content.
One obvious benefit of a digital workshop is that any member of your team can actively participate and create ideas during the event regardless of where he or she is geographically located. This also means that the host doesn't need to worry about the stress of setting up a presentation, or if each participant will have the same ability to see or access the material. In short, the space and time limitations of an in-person event are removed.
Of course, this also means there are significantly fewer costs involved with transportation, logistics and other event preparation work, which is something that most hosts dread the most!
A digital workshop is also a great way for participants to learn more practical skills because they can try out new methods and ask questions in a fail-safe space. This way, they can apply their learnings to their daily jobs almost immediately.
The amount of content needed usually depends on the duration of the workshop itself. If it is longer than a few days, you might need to reconsider the amount of material you have. A workshop should introduce a new concept and spark curiosity and interest to encourage participants to investigate it further on their own, or to demonstrate the practice of the new methods. Thus, it makes more sense to get participants participating as soon as possible.
Workshops (virtual or live) are something that most organizations are familiar with, but another popular term we hear frequently when it comes to engaging events is the term "hackathon."
So, when should you hold a workshop, and when does the occasion call for a hackathon?
Generally speaking, a hackathon is a type of knowledge-sharing event that is used to brainstorm new ideas to achieve a specific goal. People often abandon their day-to-day job tasks for the length of the duration of the hackathon with the goal of coming up with new ideas, and creating and presenting prototypes of said new ideas. In some hackathons, the goal would be to actually build an end-to-end product. Many well-known products, like the Facebook Like button, were created in hackathons (and Mark Zuckerberg was certainly an early adopter and organizer of hackathons).
If a hackathon is centered around a specific problem, then the prototype or final product should provide a solution to that problem. Typically, in a hackathon, participants get to choose what they want to work on and develop. At the end of the hackathon, there can be panel of judges to select the best solution. Usually, hackathons typically last between a day and a week.
Overall, a hackathon is an event where people come together to solve problems creatively. A digital workshop is the broader term used to gather your organization to learn and solve problems together, so keep reading to discover how to create the best virtual workshop for your needs.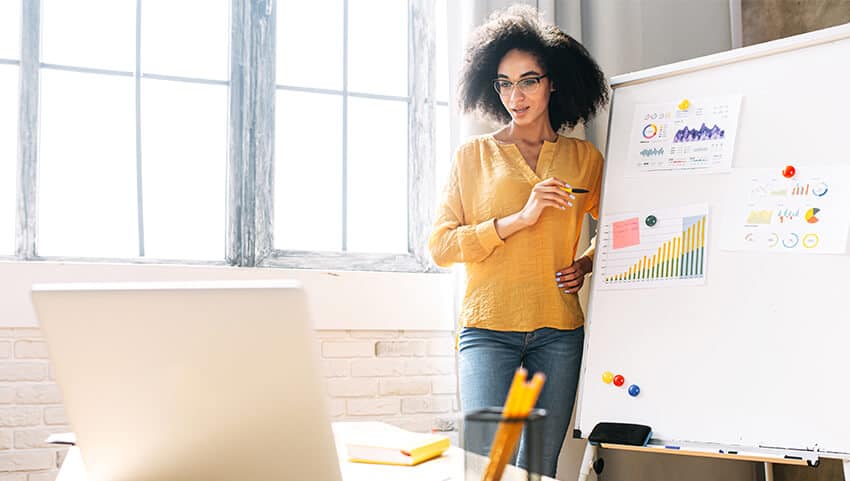 Factors to consider before running your digital workshop
There are a few things you always should consider before running a workshop completely online, so be sure to take some time to review these questions before starting:
Ask yourself before you start: do you want to present and share information, or do you want to bring the organization forward in working towards a goal? If it's the latter, you want to focus on workshop sessions. With this answered, you can prepare presentation templates and invite hosts.

How many people will participate? Will the workshop content work best if broken down in small-medium size groups or as one larger group? Consider the different background and levels of the participants and the different challenges they experience.

Who should facilitate the workshop? Consider having two facilitators when running remote workshops. This way, one can take the lead on the discussions and the other can manage and organize the administrative side of the workshop, especially if it is a multiple-day event. For presenters, you want to look for subject matter experts who have experience in their fields.

Which activities and subjects need to be covered, and which must be done together? Remember, this is a unique time where you have the time and attention of many different individuals from different departments at once, so it bodes well for everyone if the workshop content is prepared and presented as organized as possible. To maximize the time you all have together, consider what activities must be done in the group and what can be done in advance or post-workshop.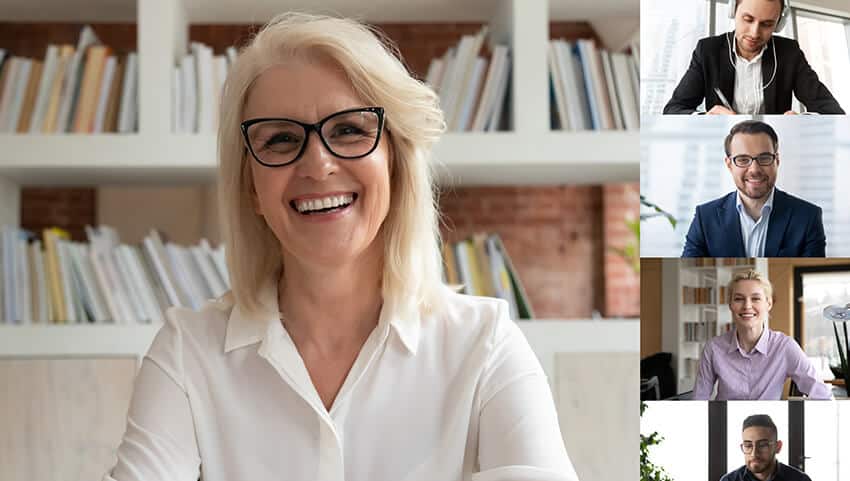 Best practices on facilitating a virtual workshop
Speexx consists of various international teams that are in constant contact with each other. Understandably, we are no strangers to working remotely. For us, it was quite natural to host our annual internal workshop digitally. However, this may not be the case for every business.
Once you have established the goal you'd like to achieve with your workshop, as well as answered the questions mentioned above, you are ready to set up digital workshop for your business. Here are some of our tips for running a successful workshop based on our own experience.
Choose the right technology that is already established, otherwise test, test, test. Before you implement a new video communications tool, be sure to inform and train your hosts, so they know how to work with it. Even then, have a contingency plan in place so that you know what to do in case of a major outage- similar to what many students recently experienced with Zoom on their first day of school. Keep in mind: each system has its advantages and limitations in terms of costs, storage, breakout sessions, etc. TIP: If you are using #Teams, the meeting rooms can function as chatrooms for the workshop group after the session ended, making it very easy to follow-up and push the topic further even weeks after the event.

 If you are preparing for multiple workshop sessions: hosts should limit their "presentation" to 15 minutes and structure it to encourage as much interaction as possible. The host should present the problem at hand have and create a foundation for the session. An interactive session encourages more open discussion among the group and allows for deeper learnings and future action points.

 For consistency, consider creating a slide deck template for your presenters. For workshop PowerPoint templates: create templates where the first slide is a rule set so hosts don't forget their job as a facilitator.