Do you Speak Finance?
HR professionals tend to be good communicators, but dealing with financial jargon can be challenging, especially in another language! This infographic focuses on all the key financial terms and expressions most relevant to HR professionals. Feel more confident in any negotiations or conversations relating to money and download the infographic now.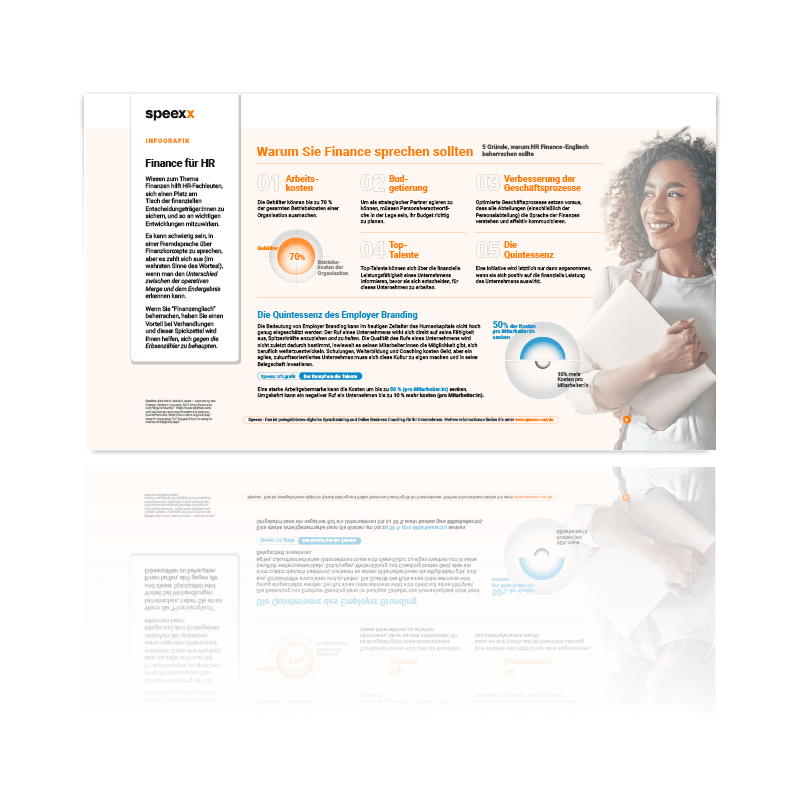 Have a quick flip through first!
In this Infographic:
Key financial terms and concepts
Simple explanations
Common financial metrics particularly relevant to HR
Idiomatic phrases to say it with style
...and much more!