Communication Among Colleagues
As our interactions with colleagues become ever more digital, the need for a cyberspace code of conduct is increasingly important.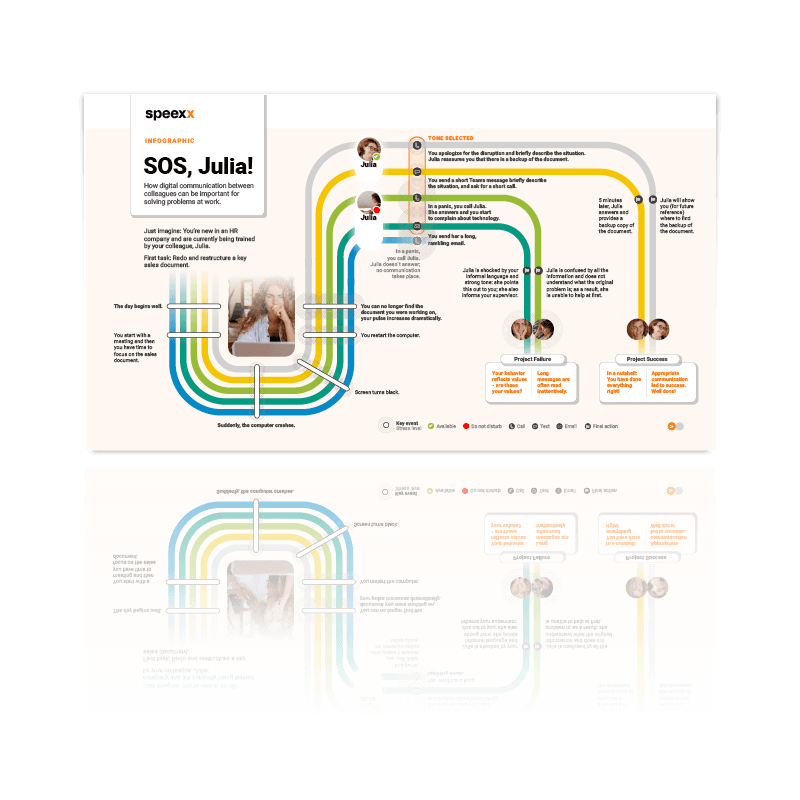 Have a quick flip through first!
In this Infographic:
Best practices for communicating online
How to use different channels appropriately
Hard and soft skills relevant to communication
...and much more!