Assessing Soft Skills: a Guide for HR Experts
Decoding soft skills: why they matter, which are the most valuable, and how to assess them. Learn to spot the phonies from the soft skills masters - download the infographic now!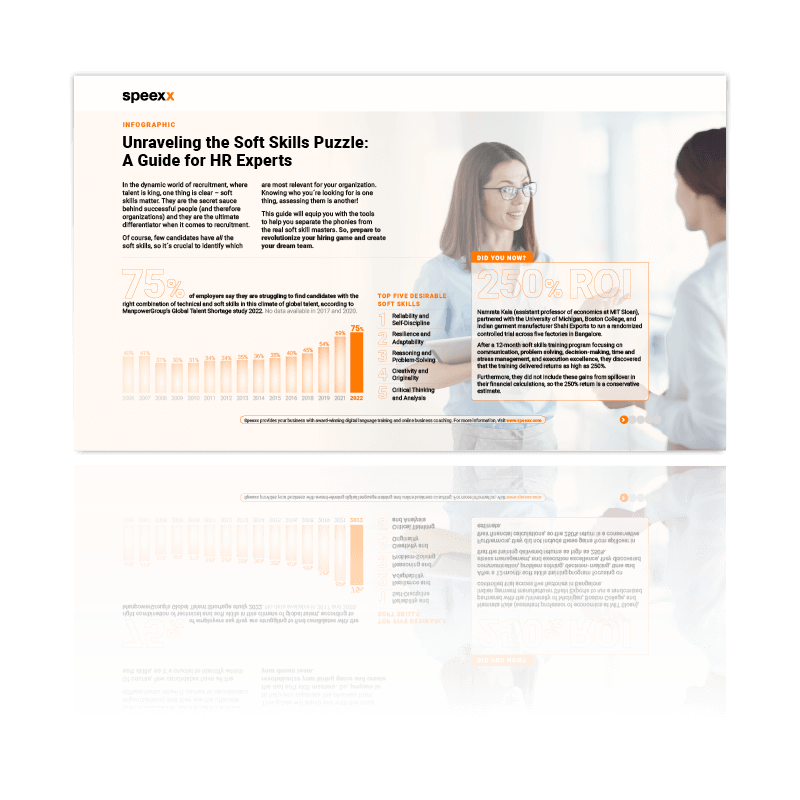 Have a quick flip through first!
In this Infographic:
Why Soft Skills Matter
Soft vs. Hard Skills
11 Soft Skills of Universal Value
Questioning Techniques
...and much more!