AI tools for HR and L&D: All you need to know
Artificial intelligence (AI for short) has great potential to fundamentally change the working world of HR and L&D. Skilful use of this new technology opens up great opportunities for the HR department as well. But how can AI support this industry?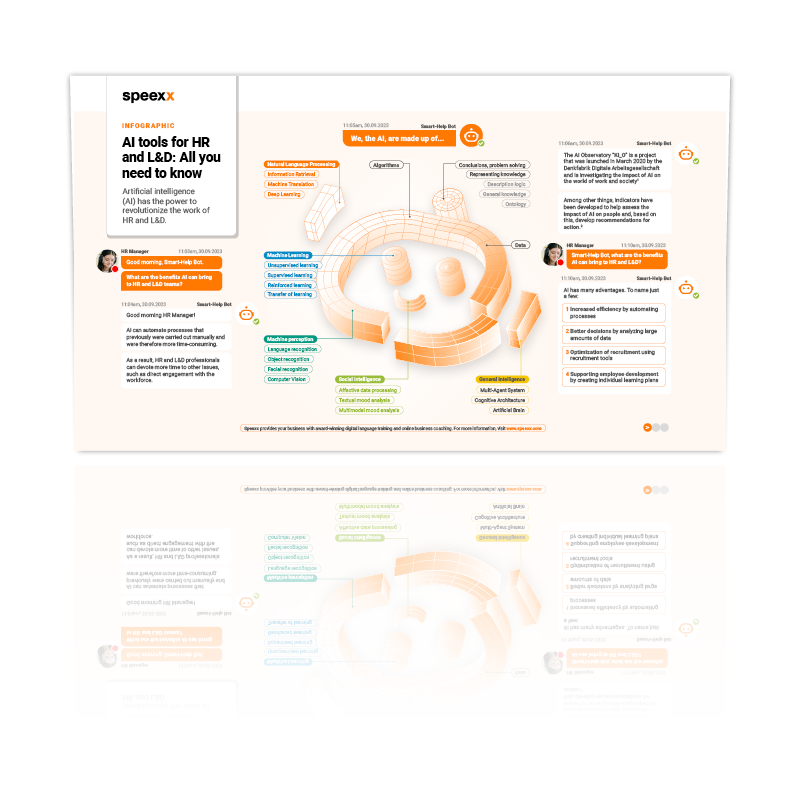 In this Infographic:
...and much more!