AI in HR: ChatGPT 101
This infographic offers practical insight for HR professionals on how to use ChatGPT with simple, actionable prompting techniques that streamline your workload and revolutionize HR and L&D processes.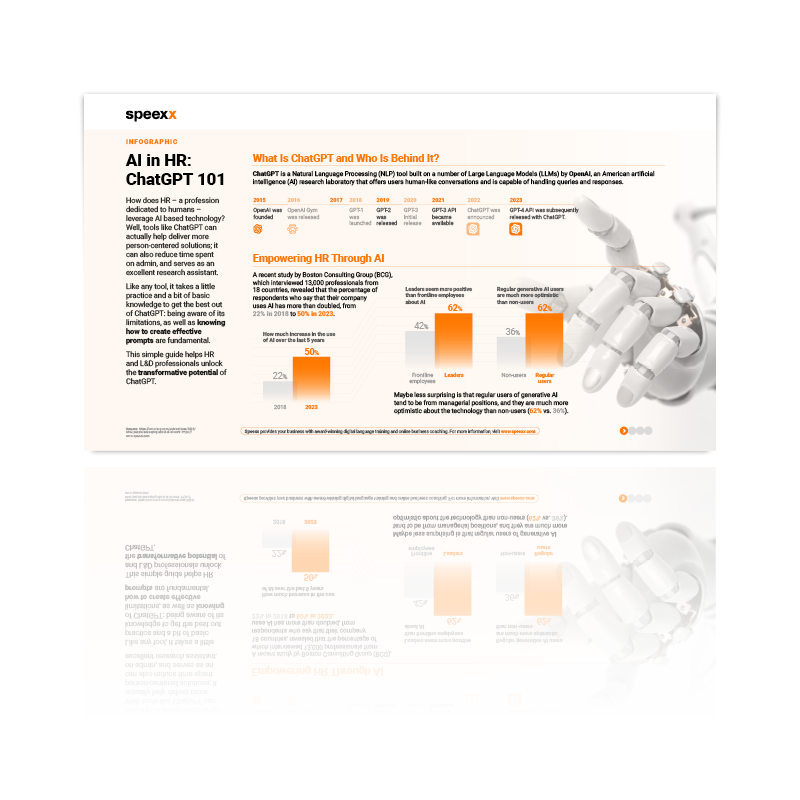 Have a quick flip through first!
In this Infographic:
ChatGPT - what is behind it?
Tips for quality prompting
Practical applications of ChatGPT in HR
Using AI for research, admin, even ideation
...and much more!