What can you expect in HR and L&D for 2023?
Download our ebook to find out everything you need to know for the year ahead.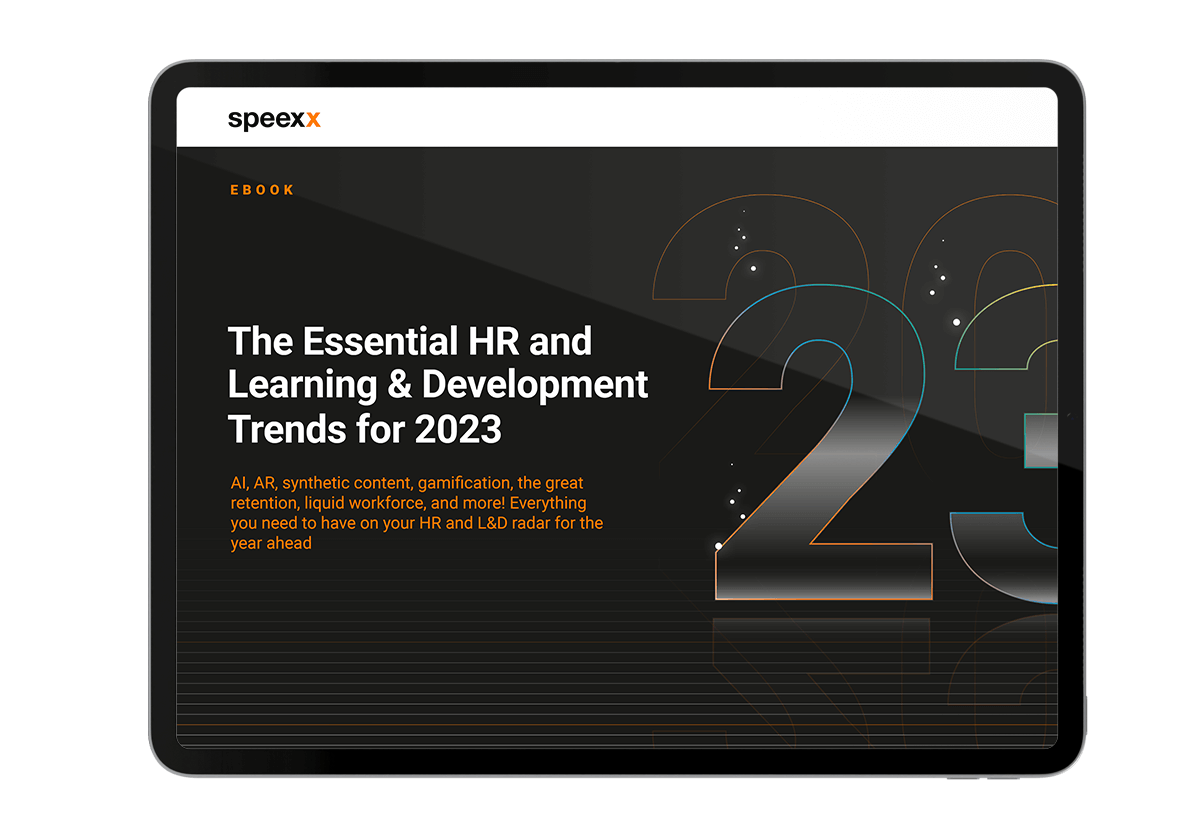 Have a quick flip through first!
In this Ebook:
Emerging learning technology
HR challenges to conquer
Top L&D focus themes
Speexx predictions 
...and much more!