Speexx at Learning Technologies 2019
Meet the Speexx team at Europe's leading workplace learning exhibition, at stand H18. In addition, Speexx will host a free seminar on how to build successful multinational operations through business communication skills.
LT London | February 13 – 14 , 2019
What is new at Speexx?
The next big thing is small! A completely new language micro-learning platform from Speexx

In addition, a brand new language learning platform for all employees in large companies

Continuous Learning, Gamification, and Online-Language tests for recruiters.
Seminar at Learning Technologies
Mehdi Tounsi – MD for USA & Global Alliances at Speexx – will hold two presentations, on February 13th at 12.30 pm, in Theatre 9, and on February 14th at 13.15 pm, in Theatre 10 at Learning Technologies in Olympia, London.
With over 20 years' experience in the learning industry, Mehdi has successfully implemented learning and talent management strategies for various industries, including content providers and LMS platform specialists. Mehdi assists global organisations in meeting the challenges linked to cultural diversity, improving communication within global operations and developing learning programmes to enhance workforce mobility. Follow Mehdi on LinkedIn.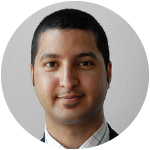 About Speexx
More than 8 million users in 1,500 organizations use Speexx to learn a language smarter and deliver results on time. Speexx is easy to use and scales to the needs of users and training managers in organizations of any size. The Speexx branded Perfect Blend integrates online business communication skills training, mobile and social learning, expert coaches located throughout the world and personalized live online activities into one fully standardized, globally consistent learning experience.