The Future of Mobile Corporate Learning
Download this infographic to get an overview of the results of the recent Speexx Exchange survey conducted among top HR and L&D leaders from the USA, Europe, and Asia. Get a deeper understanding of the challenges that HR and L&D professionals face, as well as how the HR and L&D landscape has evolved in the past few years. What is still hampering the implementation of blended and mobile corporate learning?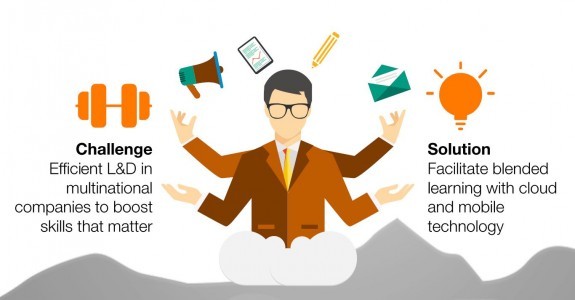 How has the L&D landscape evolved in the past few years?

What is the role of mobile learning in organizations world-wide?

What type of learning is becoming predominant across global organizations?

What is the status of corporate mobile learning?

What are the top challenges that HR and L&D professionals face?
Speexx Exchange Conference
Each year, just before Christmas on the eve of Online Educa we bring together HR and L&D experts from all over the world to take an in-depth reality check of e-learning and talent management. No future talk, just real hard facts. Sign up now and meet industry leaders, talk about best practice for global e-learning strategies and get the latest results from Europe's leading talent management research. You will return to work with brand-new insights and practical HR and L&D solutions for delivering real results.