Toolkit
Crisis Management for HR and Managers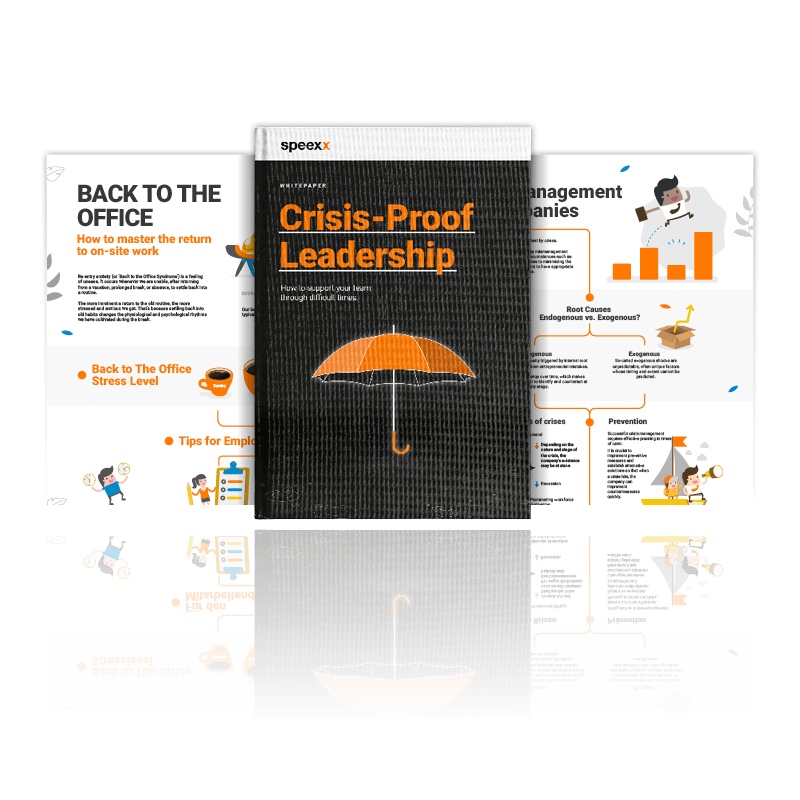 Crises — whether internal or global — always lead to uncertainty and require adjustments. Do you know what effects returning to the office have on your team? What's the best way to motivate your employees in times of flux? What are the consequences of underestimating a crisis? Use our toolkit to find the answers.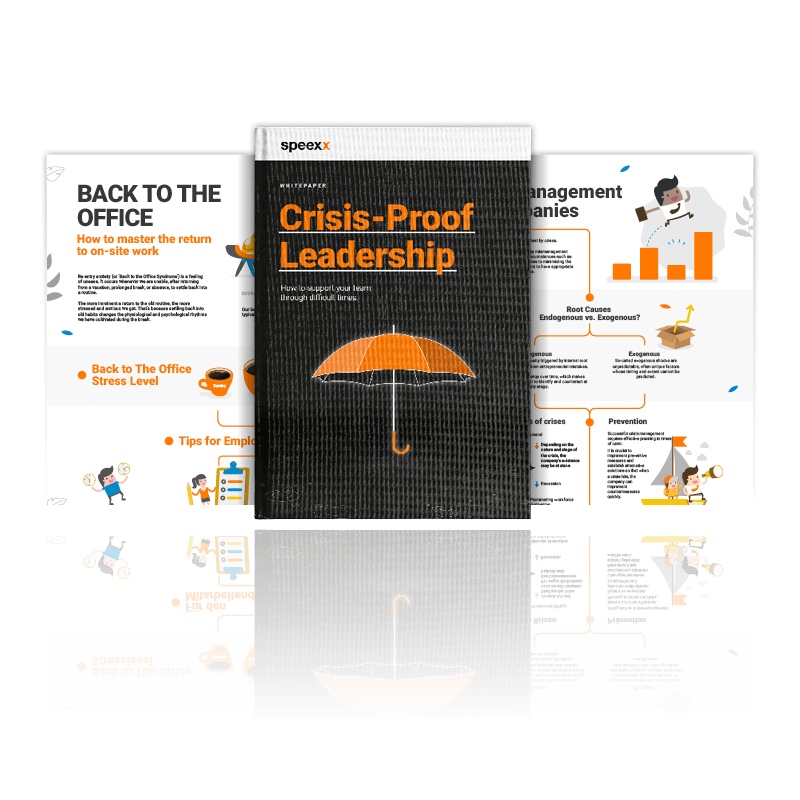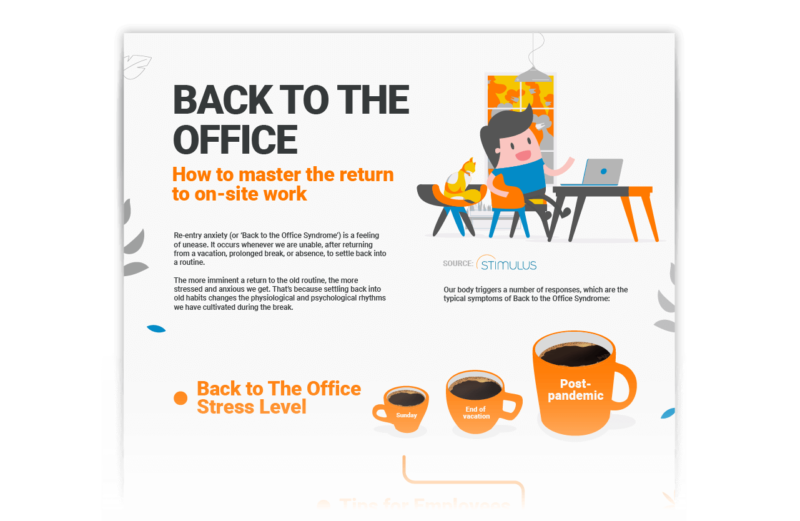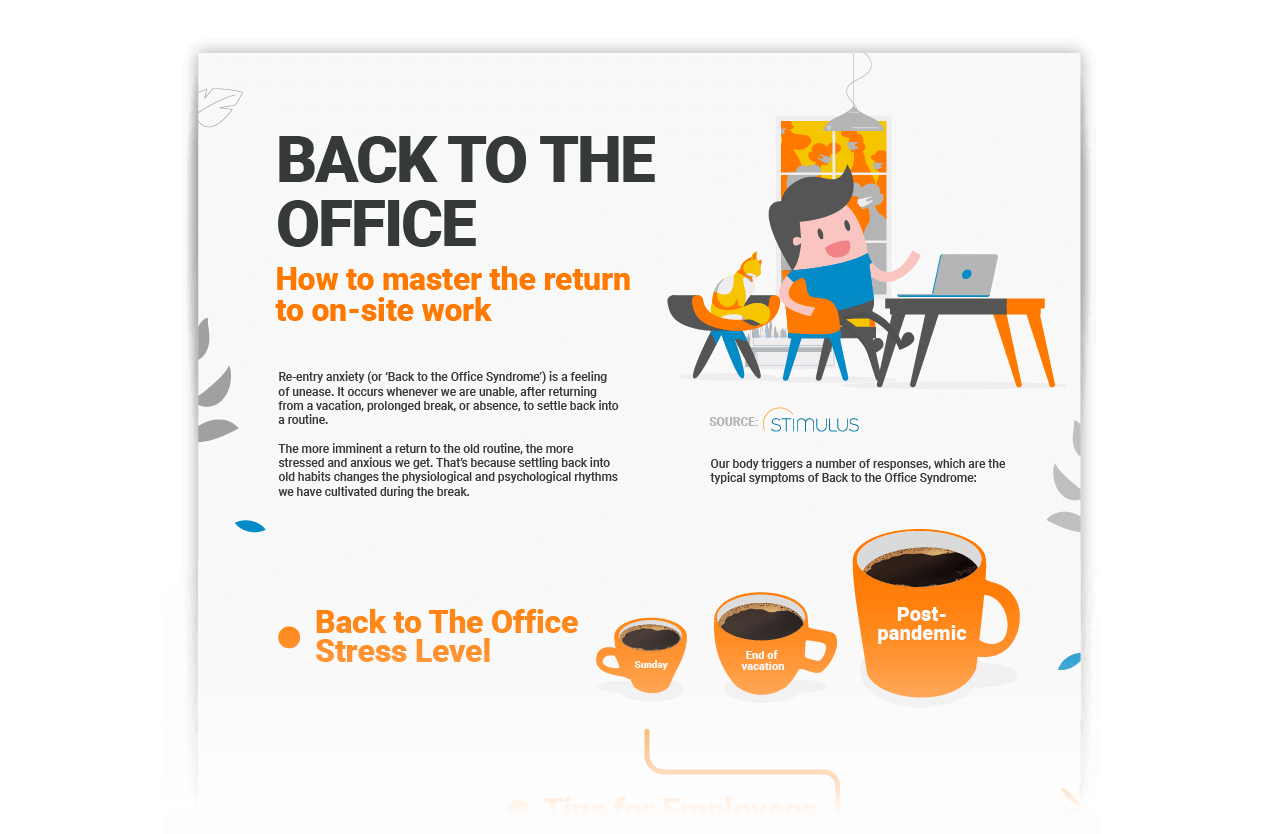 Infographic
Back to the Office
How to master the return to on-site work 
Ever heard of 'back-to-the-office syndrome'? It's vital to not downplay the psychological impact of going back to the office. Find out how you can support your people in this infographic. 
Whitepaper
Crisis-Proof Leadership 
How to support your team through difficult times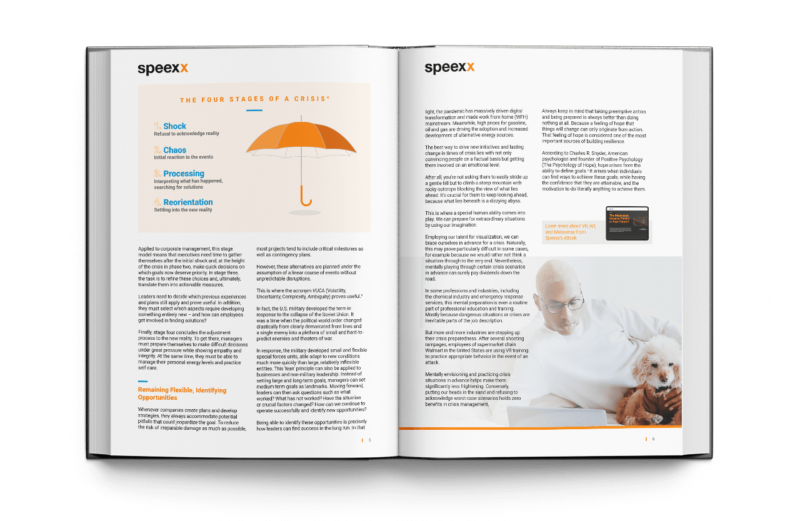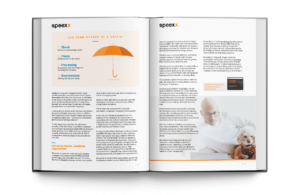 Crisis overkill has serious consequences for people and companies. How should managers react to this? How can the workforce be protected? Can a crisis be an opportunity? Download this whitepaper to discover more.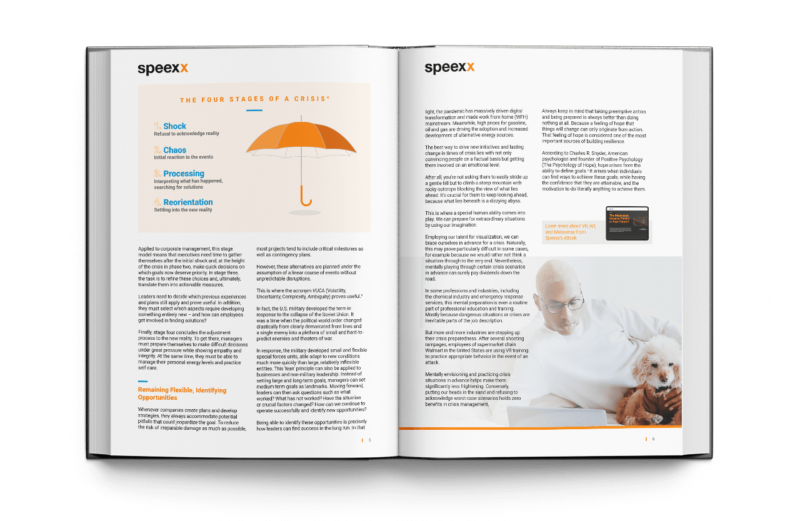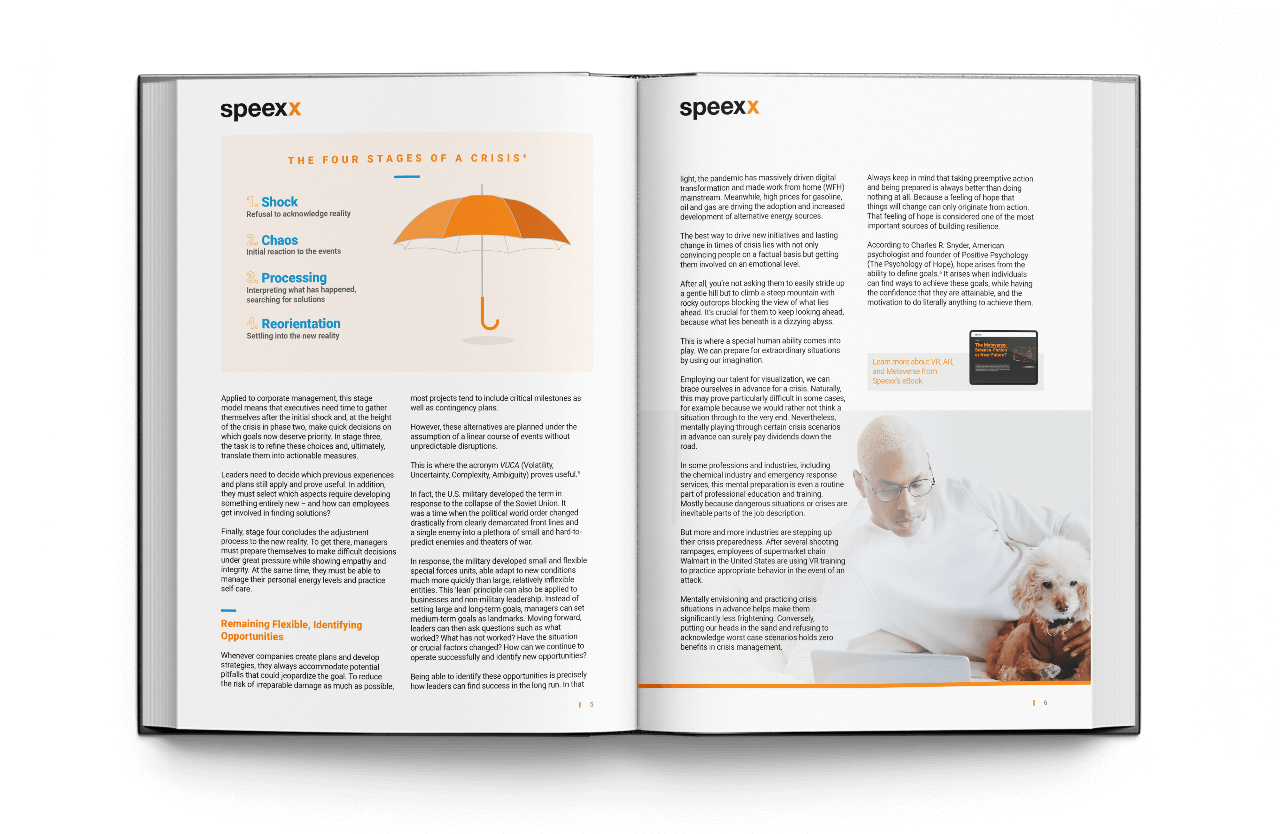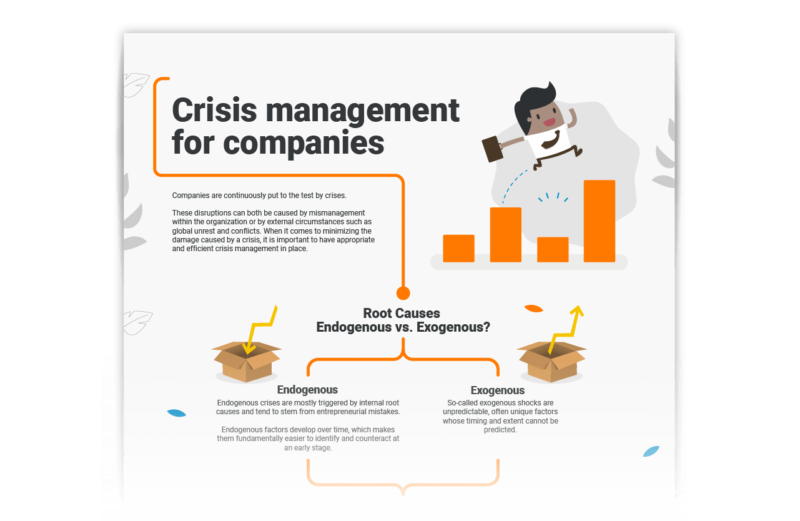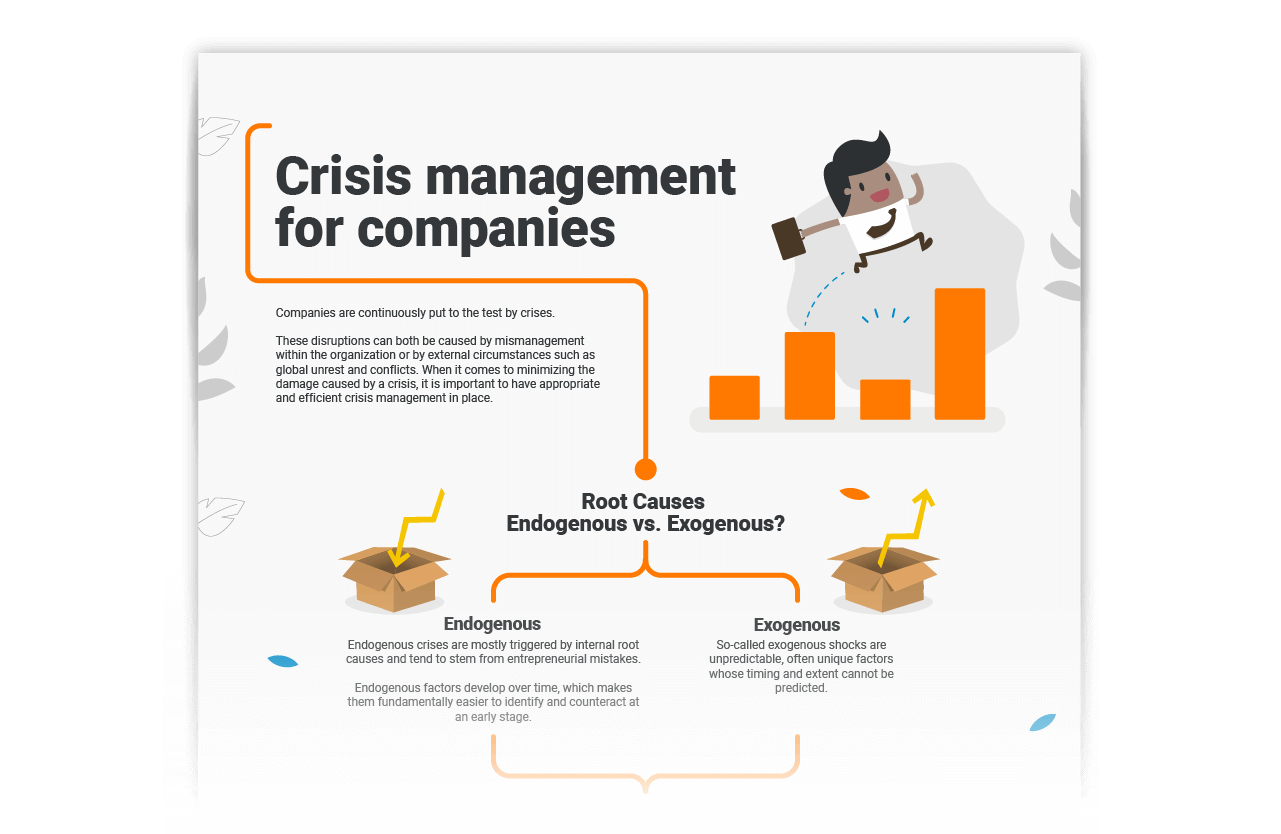 Infographic
Crisis Management
Crises put companies to the test. What are some of the pitfalls to avoid so that firms can implement effective crisis management protocols? 
Download your free toolkit now!