The Skills-Based Organization in the World of AI
7.11.2023 - 3:00PM
REPLAY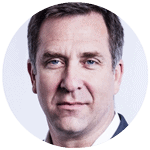 Donald Taylor is a recognized commentator and organizer in the fields of workplace learning and learning technologies. He is a veteran of the learning, skills and human capital industries, with experience at every level from delivery to chairman of the board, and he is passionately committed to helping develop the learning and development profession.
Former Chairman of the Learning and Performance Institute, his background ranges from training delivery to managing director and vice-president positions in software companies. Donald took his own internet-based training business from concept to trade sale in 2001 and has been a company director during several other acquisitions. Now based in London, he has lived and traveled extensively outside the UK and now travels regularly internationally to consult and speak about workplace learning.
In this
Masterclass Webinar:
The difficulties of defining skills
Self-assessment, verification and the crucial role of the manager
Why the SBO is suddenly on trend
The impact of all this on the role of L&D
...and much more!
In this webinar we explore what an SBO is and the benefits of taking a skills-based approach. We also explore the issues around an over-reliance on skills, and the complexity of change management it involves and the sheer technical issues ensure the devilish detail all works properly.