L&D Trends 2023
Find out the results of the 2023 Global Sentiment Survey
15.02.2023 - 11:00AM
REPLAY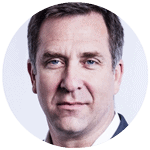 Donald Taylor is a recognized commentator and organizer in the fields of workplace learning and learning technologies. He is a veteran of the learning, skills, and human capital industries, with experience at every level from delivery to chairman of the board, and he is passionately committed to helping develop the learning and development profession.
Chairman of the Learning and Performance Institute since 2010, his background ranges from training delivery to managing director and vice-president positions in software companies. Donald took his own internet-based training business from concept to trade sale in 2001 and has been a company director during several other acquisitions. Now based in London, he has lived and traveled extensively outside the UK and now travels regularly internationally to consult and speak about workplace learning.
Global Learning Trends in 2023 – The Global Sentiment Survey
The L&D Global Sentiment Survey takes the pulse of the L&D community worldwide, annually. The one-minute online poll asks L&D professionals internationally what they think will be hot in the following year. The question is always the same format: "What will be hot in workplace L&D?" Participants were asked to choose what they think will be hot, not what should be hot. Each person could vote for 3 of 15 options, presented in random order. There is, in addition, an 'Other' option. Aggregated, and examined over time, these answers provide a fascinating look at trends in what people in L&D are thinking.
In this
Masterclass Webinar:
What's hot in 2023 workplace L&D?
How has L&D changed in the past year?
What are the top trends you need to stay ahead of?
...and much more!