Speexx Product Updates
What better time to reinvent learning and try out a new approach than now? You will love our fresh new product updates and so will your users!
Welcoming Users with a Smooth Start
For users who are struggling to get started or to stay motivated, the revamped onboarding process will kickstart their language learning journey. New weekly emails feature videos with study tips from Speexx coaches, showing users how to:
Build a learning routine
Create learning habits and set goals
Maximize the impact of study time
Set Goals for Your Employees' Communication Skills
Smart Goals are now available for live sessions to help motivate users, while encouraging them to set and achieve goals.

Set Smart Goals:
Increase learning motivation
Measure the success of specific groups with learning challenges
Benchmark user progress to make language learning transparent throughout your organization
To find out if Smart Goals are available to you, contact your CSM.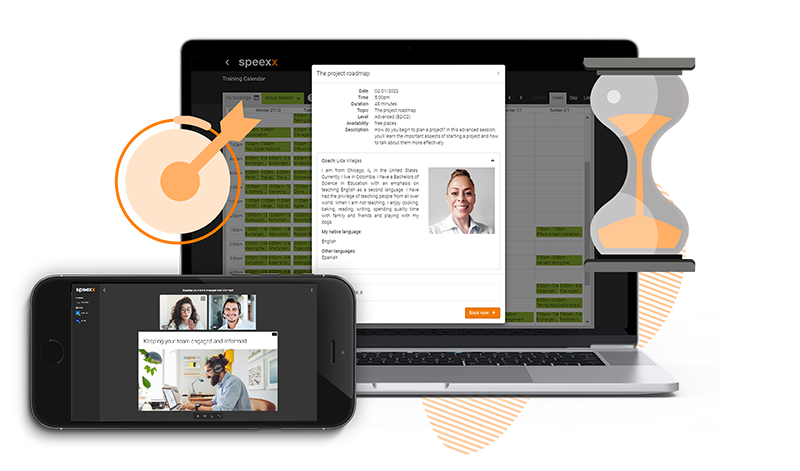 Focus on topics related to Automotive
Automotive industry professionals, keep your eyes peeled! Speexx is expanding its content pool to include exercises based on the latest trends, terminology, and focus areas within your industry.

Highlights:
Specific learning paths with curated content
Industry-specific terminology
Automotive-related videos & articles
Upon request, we can also create and integrate industry-specific content into tailored learning paths or workshops for your company.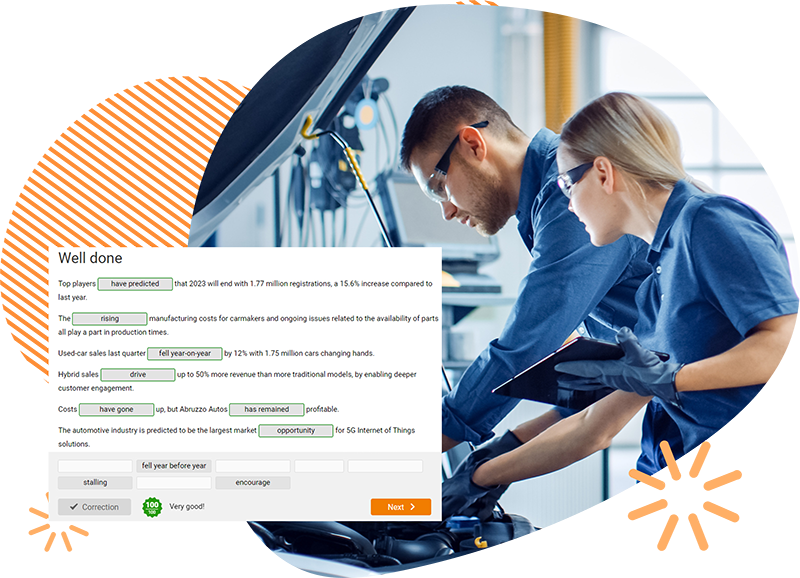 Celebrate When Learning is Achieved!
Reaching a new language level deserves to be celebrated! That's why we gave our language certificates a new look: all learning activities – including live appointments attended and Skills Lab tasks worked on – are visible at a glance and authenticated with a QR code.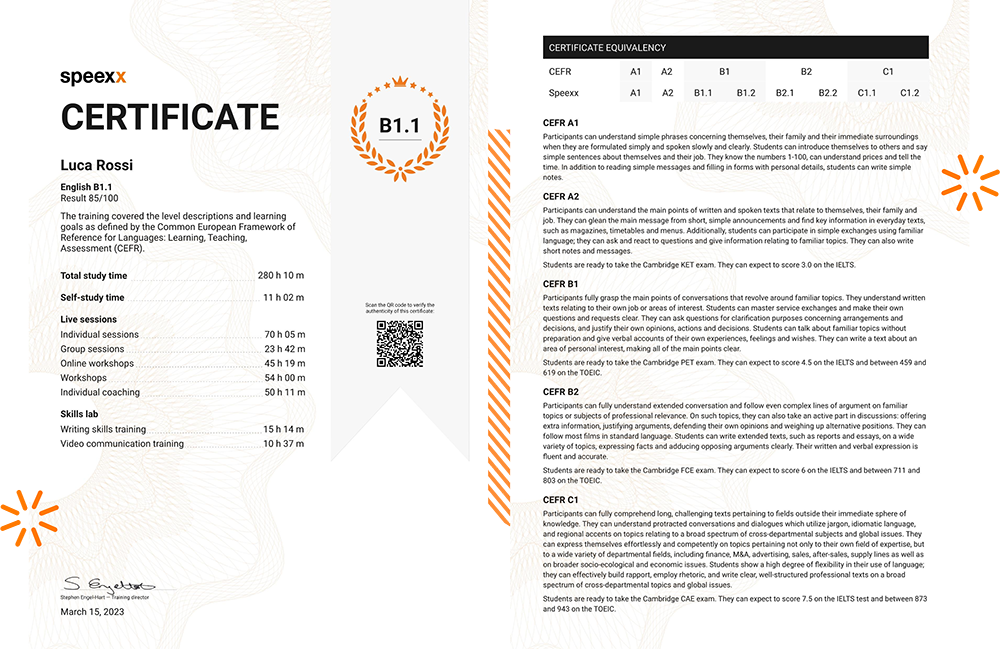 We want to hear from you!
Interested in the new updates? How about a quick demo of these awesome new features? We'd love you to tell us what you'd like to see from us next!  Just leave us your phone number or email and we will reach out to you.