Get started with your 30-day free trial today!
Online and mobile language training for a global workforce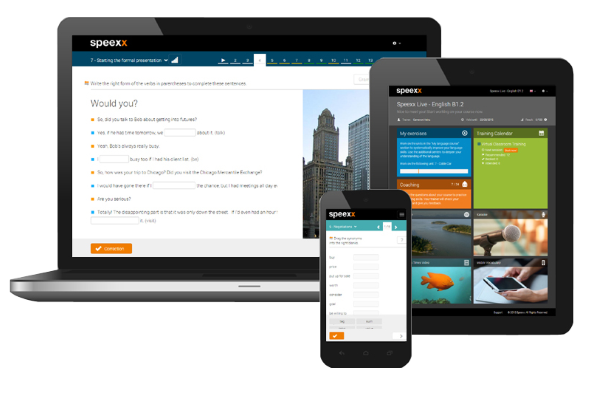 Tailor-Made Solutions for Groups and Individuals
Break down the silos and find the Perfect Blend of language training for your organization
Fully blended language skill assessment and development experience.

Direct access to 1,500+ certified online coaches 24/7.

Training administration, reporting, business analytics and tech integration included.

Muliple language support.

Available for Business English, Spanish, German, Italian and French.

Real native speaker teachers, one-on-one, in small groups, virtual classes and over the phone.
Blended Learning is the future of learning.
Our students even ask for additional courses in other languages.
A business partner that speaks our language.
Break Down Your Communication Silo!
Empowering Communication across all borders and language barriers.