Welcoming Users with a Smooth Start
For users who are struggling to get started or to stay motivated, the revamped onboarding process will kick-start their language learning journey.
New weekly emails feature videos with study tips from Speexx coaches, showing users how to:
Build a learning routine
Create learning habits and set goals
Maximize the impact of study time
Boost Your Learning with Videos
+ 200 videos and innovative learning activities with study tips from Speexx Coaches
Grammar, language tips and intercultural communication
Embedded in the CEFR learning path with interactive exercises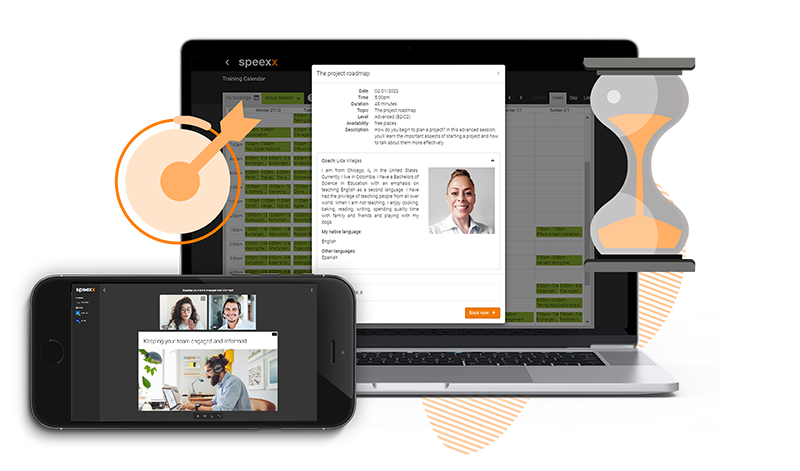 Set Goals for Your Employees' Communication Skills
Smart Goals are now available for live sessions to help motivate users, while encouraging them to set and achieve goals.
Set Smart Goals:
Increase learning motivation
Measure the success of specific groups with learning challenges
Benchmark user progress to make language learning transparent throughout your organization
To find out if Smart Goals are available to you, contact your CSM.
Customized Content for EssilorLuxottica
Keep your eyes peeled! Speexx can add to your platform specific EssilorLuxottica content.
Highlights:
EssilorLuxottica Vocabulary: your Company terminology and relevant frequently used words.
EssilorLuxottica Videos: your Company – related video content from news
EssilorLuxottica Articles: your Company – related articles content from top publications
Online Workshop: exclusive closed group sessions on specific content
Upon request, we can also create and integrate industry-specific content into tailored learning paths or workshops for your company.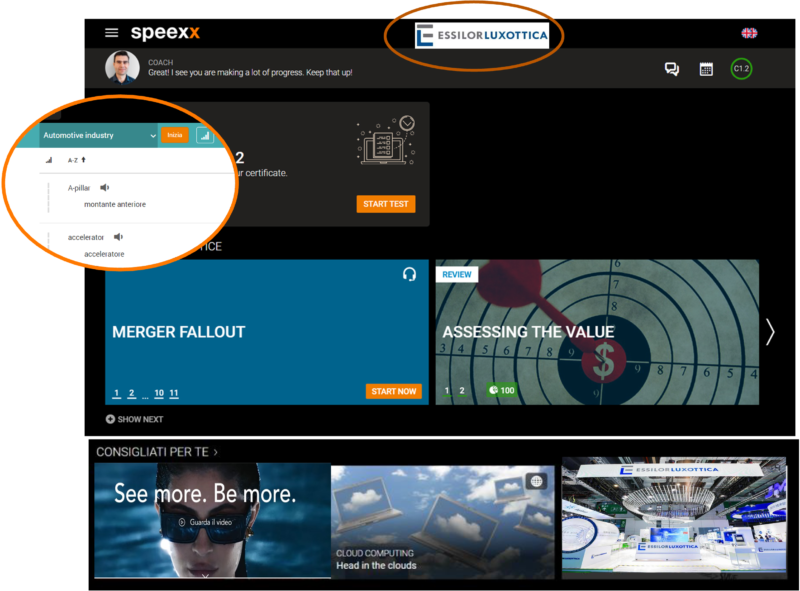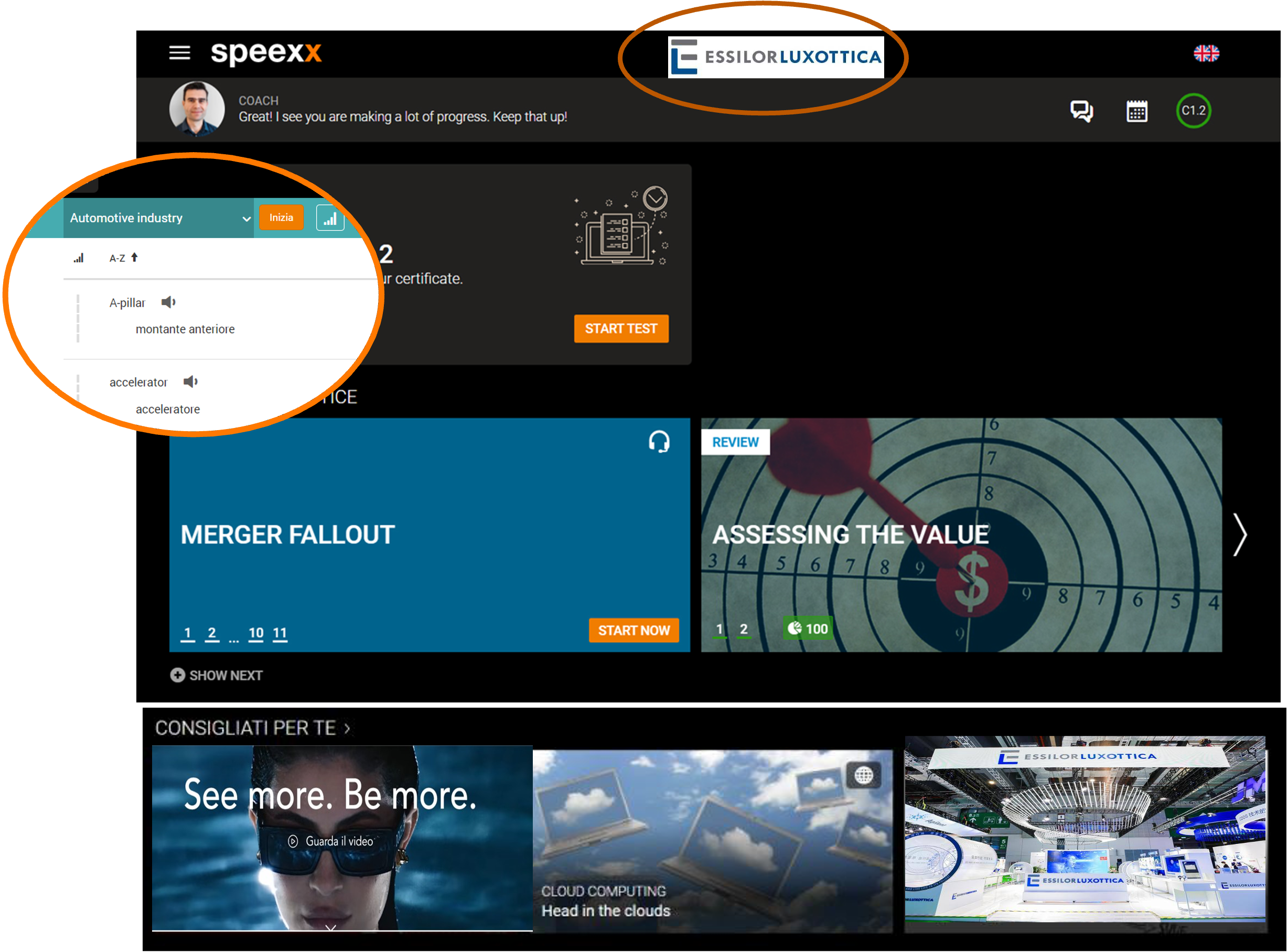 The Success Hub is your space for best practices and ready-to-use materials to promote digital learning in your organization.
You now have access to:
Best practices and ready-to-use materials to promote Speexx.
Templates, videos and images for common channels.

Available in 5 languages: Italian, English, French, Spanish, German and Chinese.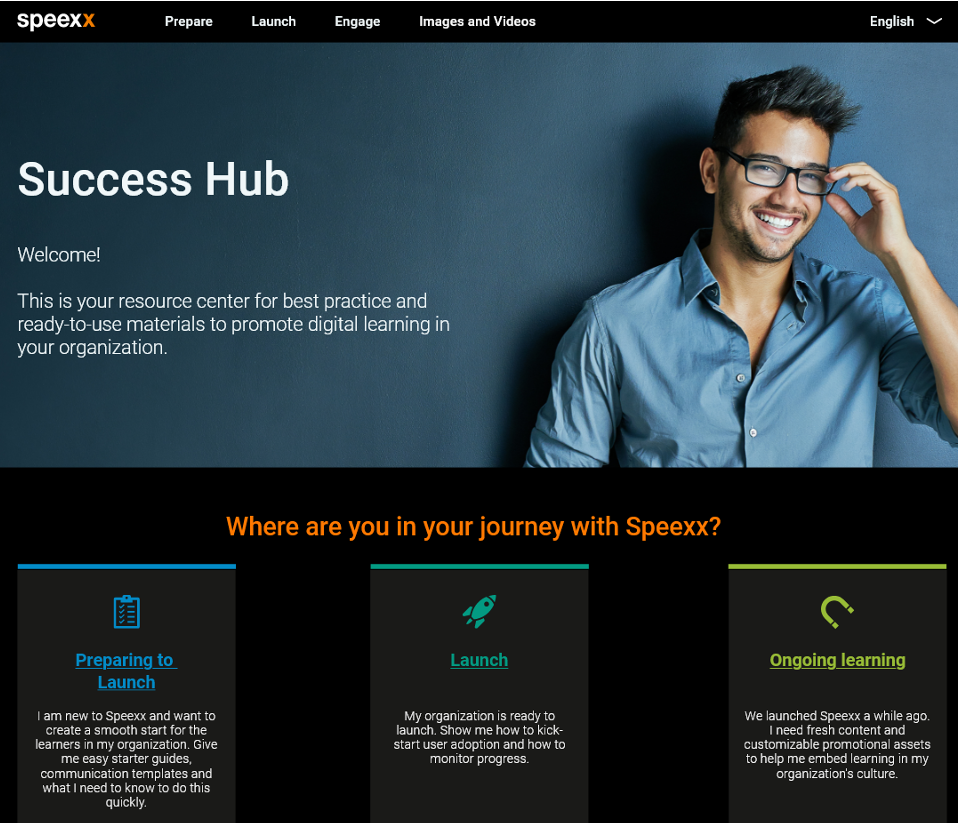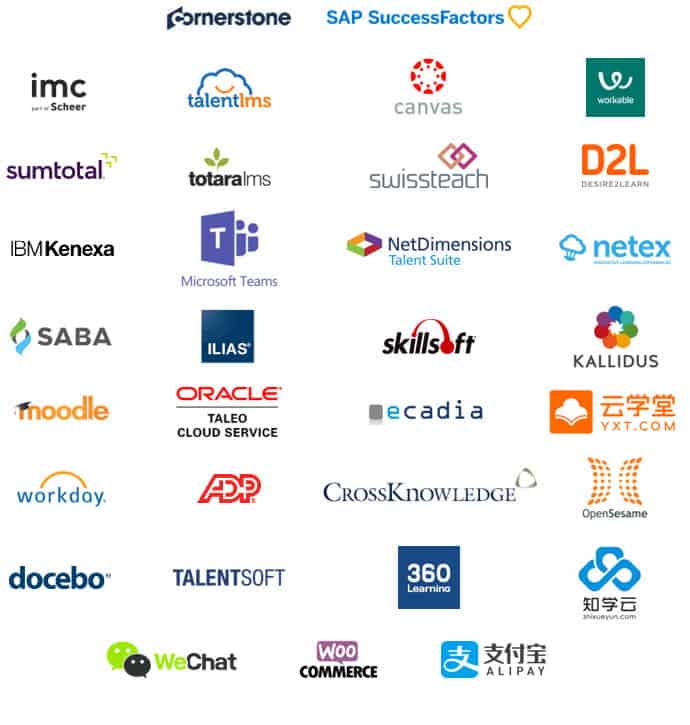 700+ Technical Integrations with LMS or LXP
Leading retail brands and some of the largest organizations across the globe use our seamless SCORM, SAML, SuccessFactors OCN integrations or the one-click API to bring Speexx business coaching, digital language learning, and training management solutions to all their users. We have more than 15 years of integration experience and managed over 700 LMS and tech integrations to date.