Microlearning Masterclass
How to Build Engaging Learning Experiences
Microlearning offers a valuable solution to impact learning retention and learner motivation. In this masterclass webinar you will learn how to make your L&D efforts drive organizational culture and employee engagement.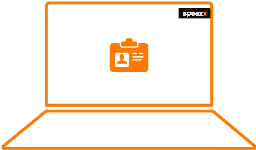 On Demand Webinar Summary
"Learning that fits" – it has been called the next big thing in learning innovation. Microlearning has truly gained traction in the past year as a buzzword and a concept. What is microlearning? And how can you best use it to increase learning retention and not just beat the forgetting curve? In this webinar masterclass, subject matter experts Andreas Urban from Speexx and Isaac Tolpin from ConveYour share best practices in the creation of engaging learning experiences.
In this webinar you will learn:
How Microlearning benefits learners & managers

How to design microlearning using video

How to reduce time and money while increasing engagement

How to align learning with human behavior

How to make your L&D efforts catalyze organizational culture and employee engagement