Speexx Exchange Berlin

The HR and L&D community meets once again at Speexx Exchange, the hands-on reality check on ed-tech and talent management practices, on November 27th. Register now and join top industry experts and thought leaders to discuss learning transformation in HR and L&D.
Digital Transformation
in HR and L&D


Join top industry experts discussing the culture of digital transformation in HR and L&D, at Speexx Exchange 2019, in Berlin.
Register now for Speexx Exchange 2019
We'd love to see you in Berlin, on November 27th. Register now! Free for friends, partners, and customers of Speexx.
Speexx Exchange in a Nutshell
November 27th | The day before the Online Educa Berlin | From 9 am to 5.30 pm | Hotel Intercontinental Berlin

Hosted by learning industry legend Laura Overton.

On the program: networking, latest industry research, best practice presentations on global digital transformation projects

Attended by experts and thought leaders from the global HR and L&D community from more than 20 countries

Plenty of time to mingle and enjoy the best food served by the renowned Hotel InterContinental cuisine

Free for friends, partners and customers of Speexx
The Speakers of Speexx Exchange 2019
The Speakers of Speexx Exchange 2019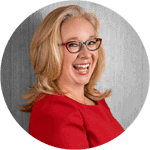 Laura is an experienced international speaker, author and facilitator with a passion for exploring, challenging and sharing. Founder of Towards Maturity- the expert learning analysts, her focus has always been on bringing a community together to investigate how learning innovation builds business impact. Laura has authored/ co-authored of over 40 major research reports and, as a regular contributor to industry publications she has written over 300 articles. She has also received several pretigious awards, among which the Learning and Performance Institute's Colin Corder Award for outstanding achievement, the Learning Technology Award for outstanding achievement.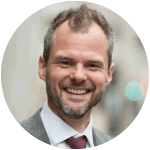 Brian is the Global Learning Transformation Manager at AstraZeneca. He leads a team of learning and engagement professionals who support learning experiences which help drive individual, leadership and organisational performance. Brian also leads global efforts to develop a culture of workplace learning across AstraZeneca. Brian believes passionately that the L&D profession is at a historical crossroads. It can choose a traditional approach which is increasingly irrelevant to the 'real work', or it can become a key enabler for business performance, innovation and culture change.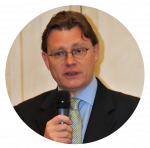 Philippe Wacker is currently Executive Director of LT-Innovate, the Association of the Language Technology Industry. Language Technology makes the world intelligent, multilingual and interactive. LT is at the core of AI-driven multilingual ambient intelligence, a set of technologies encompassing deep meaning processing, multilingual communication & cognition and speech interaction. Human-centric AI based on Language Technology is profoundly transforming the way humans and machines interact with each other, creating myriads of new opportunities.  Philippe has spent the last 30 years in the high tech sector as a manager of leading digital technology networks.  
"Great mix of presentations. No product "push". The conference created space for real connections."
"Here I have the opportunity to meet key speakers from L&D and fellow professionals from different parts of the world. It helps me understand how they tackle the same problems that we encounter."
"I was keen on participating in the Exchange conference because of the high profile speakers – and the strong relevance of selected topics."
"I find it highly valuable that at Speexx Exchange in am enabled to get in touch with other people; it is very inspiring to see things from so many different perspectives."
"Good, realistic benchmarking. Interesting and robust research findings from Laura Overton. Good networking and a good mix of people."
"What I liked about Speexx Exchange? The stories of the various speakers, very inspiring! Networking with the other participants and the fact that this is not a commercial event."
"Speexx enables you to meet other colleagues from the L&D Society – I liked the variety of speakers and topics, the atmosphere in general, very open, and even interactive."
The Location of Speexx Exchange
Speexx Exchange takes place on November 27th 2019, in Berlin.
So, register now for Speexx Exchange 2019!
Join Speexx Exchange in 2019 for the annual reality check on talent management practices. It's absolutely free for friends and customers of Speexx!