Strategic HR and MBO
An Advanced Guide to Learning Delivery
The results of the annual Speexx Exchange Survey show that even in mature multinationals, there is still a considerable gap between L&D and corporate goals. Rather than building an attractive learning culture that will help the organization achieve its goals, L&D is still taking a reactive role. Download this white paper and learn how to correctly manage your HR and L&D strategy in order to maximize the value of your cloud-based learning solutions and underpin your organization's strategic objectives.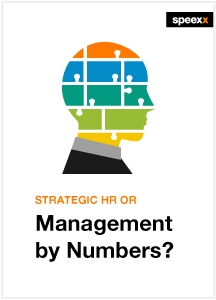 [gravityform id="89" title="false" description="false" ajax=true]
L&D alignment with corporate goals – what is the reality?

What is the number one challenge for HR and L&D?

What are the correct numbers and KPIs when managing L&D?

How can you address resourcing and retention more effectively?

Take your L&D strategy to the next level – 5 steps to success.
Building Skills to Support Corporate Goals
Learning and development is most effective when it sits right at the heart of the business. L&D professionals are increasingly aligning themselves more closely with strategic goals and matching learning and development delivery to what business and the learners need in their day-to-day workflow. In this video, Armin Hopp, Founder and President of Speexx offers practical tips to help HR directors and managers build the right skills to support corporate goals.